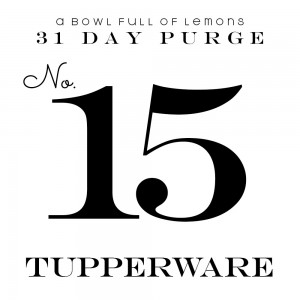 You made it!  We are half way through the 31 day challenge and you are still with me.  How does your home feel now?   Are you seeing any changes?  I hope so.  Keep going.  We only have 2 more weeks to go.  You can do it.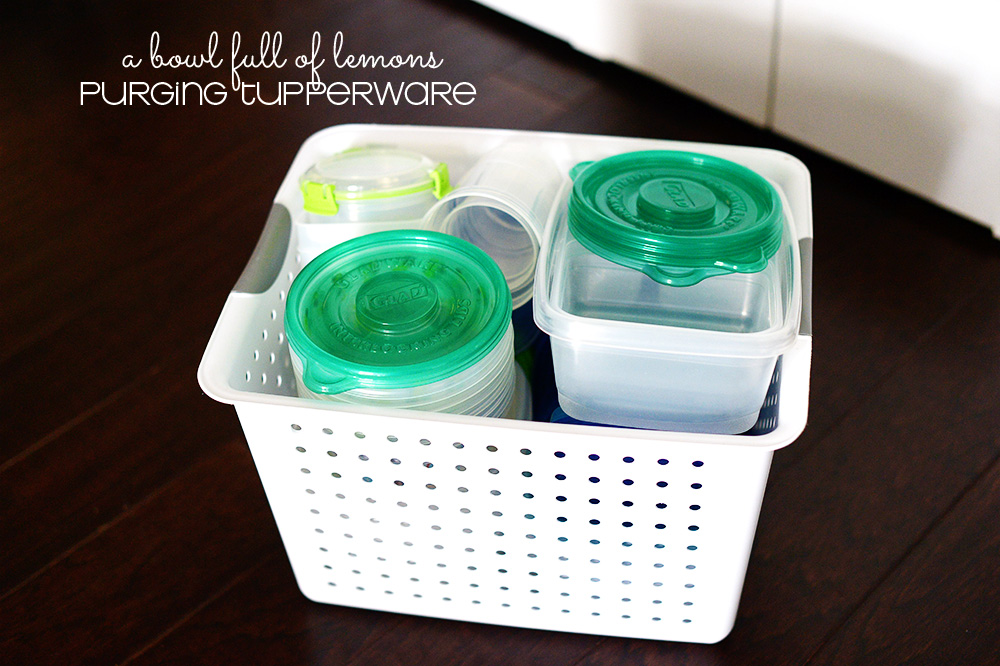 Purge Day 15:  Tupperware
Task:  Pull out all tupperware containers & their lids, from your cabinets.  Determine what you use and what has collected dust.  Purge away, keeping in mind that you don't use or need all of it.  Simplify!
Organizing Tip:  Stack the same size containers together & place all lids in a separate basket.
Green Tip:  A couple of years ago, I decided it was time to trade out my Tupperware for glass glass containers.  Below is a picture of how I organize my "leftover food" glass containers.  I keep one basket of Tupperware on hand, to give leftovers to guests & for school related functions that require food.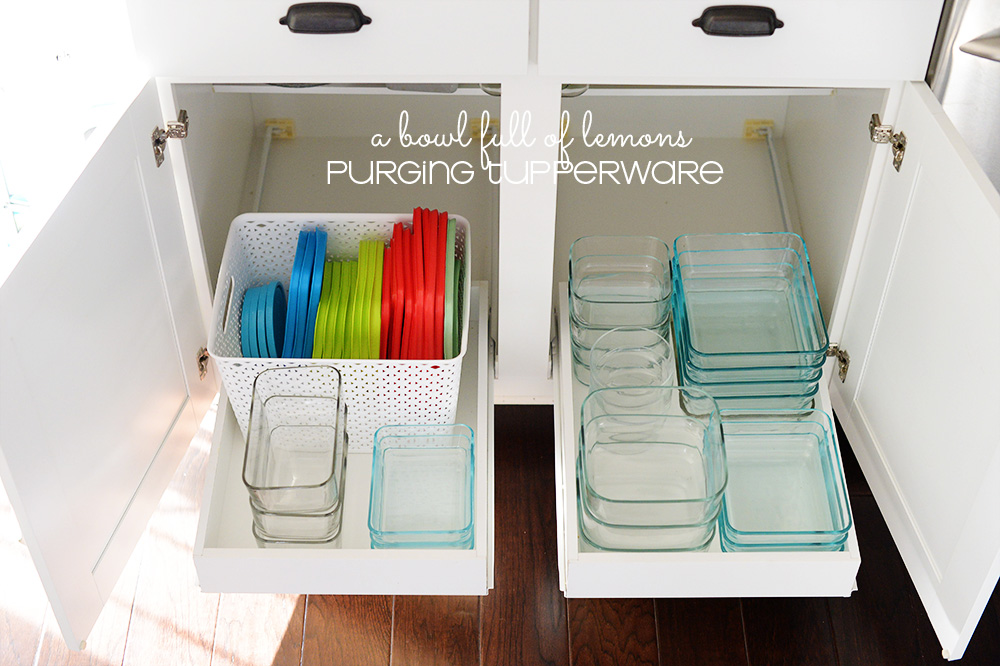 If you are new to the purge, start at the beginning HERE. Don't forget to share your purge pictures on Instagram using the hashtag #abfol31daypurge.
HAPPY PURGING!
Tags: 31 day purge, declutter, kitchen, organizing
31 Day Purge, Blog, decluttering, Green Living, Kitchen, October 2014, Organize Posted in 6 comments