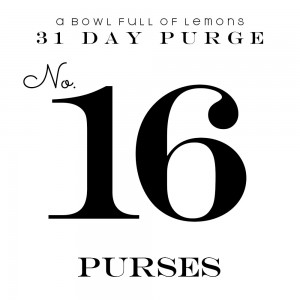 Welcome to Day 16 of our 31 day challenge. Today we are going to sort through our purses, handbags, backpacks, and pouches.  Have fun purging today!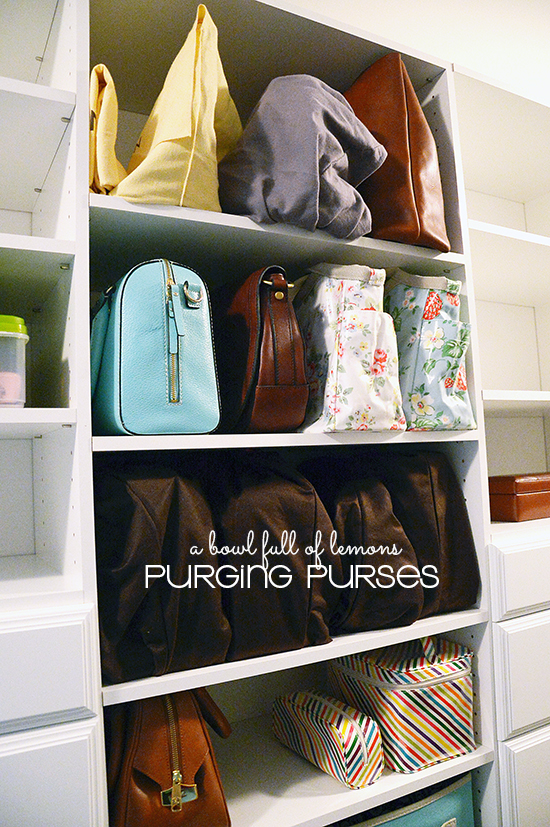 Purge Day 16:  Purses
Task:  Gather together all purses & bags from your home.  Ask yourself these questions, then purge away!  Try your best to purge as many as you can.  Simplify your closets!
Have I used this purse in the last year?
Is it still in style?
Is it in good condition (stains, holes, etc)?
Can I live without it?
Organizing Tip:  Store bags & purses on a bookshelf or top shelf, in your closet.  Use bag covers (if they come with your purse), to extend the life of the purse.
If you are new to the purge, start at the beginning HERE. Don't forget to share your purge pictures on Instagram using the hashtag #abfol31daypurge.
HAPPY PURGING!
Tags: 31 day purge, closet, declutter
31 Day Purge, Blog, Clean, decluttering, decluttering, October 2014, purging clutter Posted in 6 comments