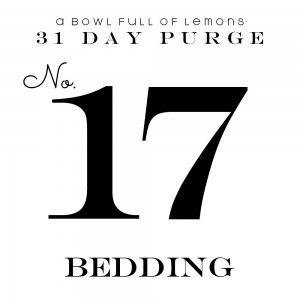 We're back today for another purging task.  Today we are going to purge some bedding.  Follow the tips below to see if you can let some of your extra sets go.  Have a great day.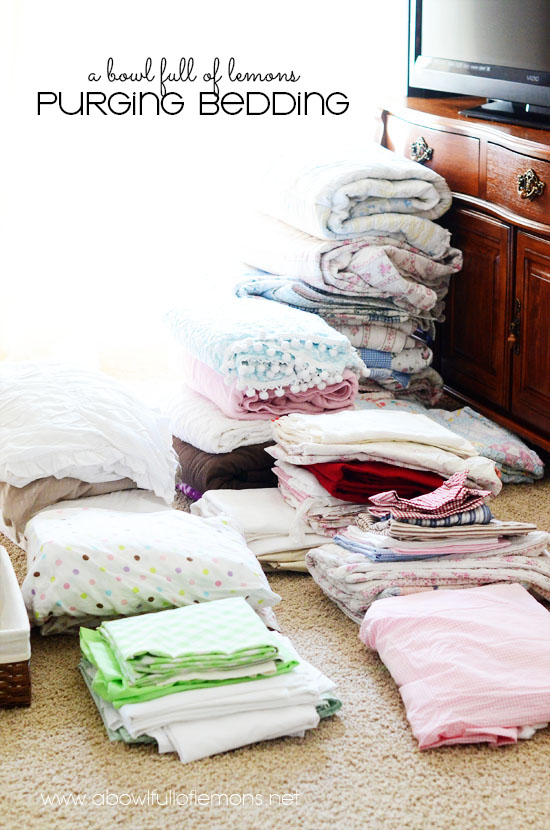 Purge Day 17:  Bedding
Task:  Pull out all bedding (sheets, blankets, pillow cases) from your linen closet.  During your purge, consider only keeping…
2 sets of sheets for each bed (plus 2 sets of flannel sheets for winter time)
2 sets of sheets & blankets for guests
1 extra blanket for each bed
Organizing Tip:  Organize sheet sets by person (bed).  To see how my linen closet is organized, click here.

If you are new to the purge, start at the beginning HERE.
Tags: 31 day purge, declutter, linen closet
31 Day Purge, Blog, Clean, decluttering, decluttering, linen closet, purging clutter Posted in 2 comments