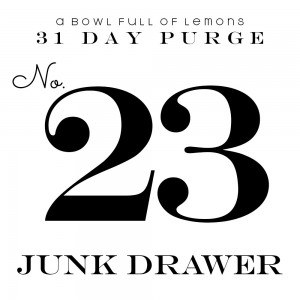 Welcome back to the 31 Day Purge.  It's not quite time to leave the kitchen just yet. We are still hanging out in here, purging away.  Today it's time to purge your junk drawer.  Allow yourself 10 minutes to go through this drawer.  Have fun!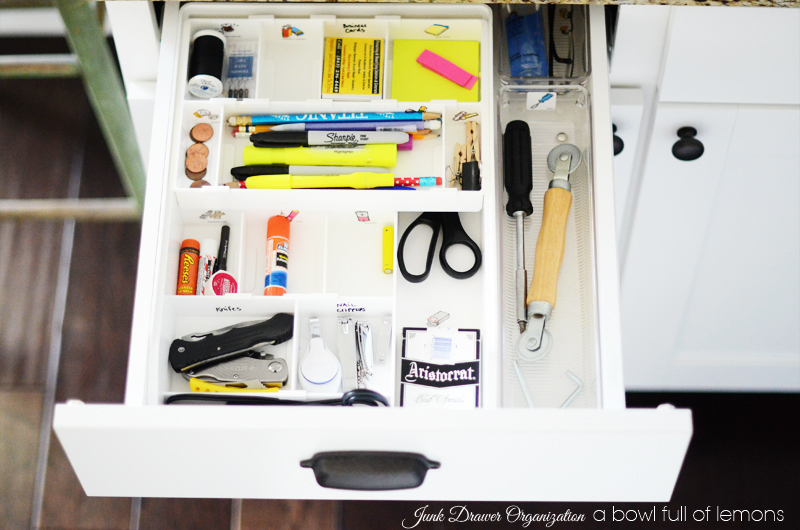 Purge Day 23:  Junk Drawer
Task:  Empty your junk drawer onto the kitchen table.  Purge away, throwing out the trash & organizing the rest.
Organizing Tip:  Make several piles.
Belongs somewhere else
Pens & Pencils
Tools
Tape & Glue
Personal Care
Paper
Batteries
Money
Gather small drawer containers to organize your things.  You may also label each container with label tape.  To see how I organized my junk drawer, visit here.
If you are new to the purge, start at the beginning HERE. Don't forget to share your purge pictures on Instagram using the hashtag #abfol31daypurge.
HAPPY PURGING!
Tags: 31 day purge, declutter, junk drawer, kitchen organization
31 Day Purge, Blog, Clean, decluttering, decluttering, October 2014, purging clutter Posted in One comment