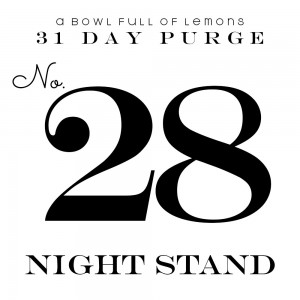 Welcome to Day 28 of our purge.  Today we are in our master bedrooms, purging the night stand.  This task should only take a few minutes.  Lets get purging!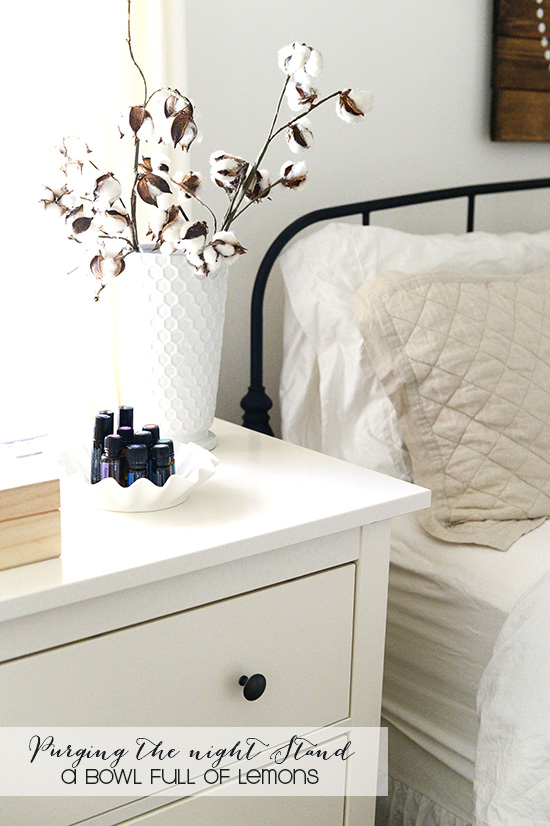 Purge Day 28: Nightstand
Task:  Clear off the top & empty out the drawers of your nightstand,  purging what doesn't belong.  Wipe it clean & re-organize.
Organizing Tip:  Use drawer organizers & containers to keep things neat. Visit my master bedroom post to see my organized night stand.
If you are new to the purge, start at the beginning HERE. Don't forget to share your purge pictures on Instagram using the hashtag #abfol31daypurge.
HAPPY PURGING!
Tags: 31 day purge, declutter, master bedroom
31 Day Purge, Bedrooms, Blog, Clean, decluttering, decluttering, drawers, Dresser, October 2014, Organize, purging clutter Posted in 3 comments