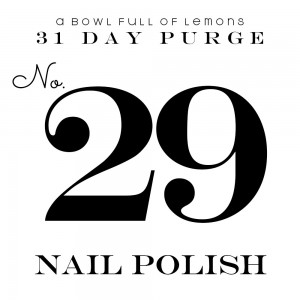 Welcome to day 29 of our purge. Today we will be doing the simple task of purging expired nail polish. It's an easy one so if you need to catch up, this is a great day to do it.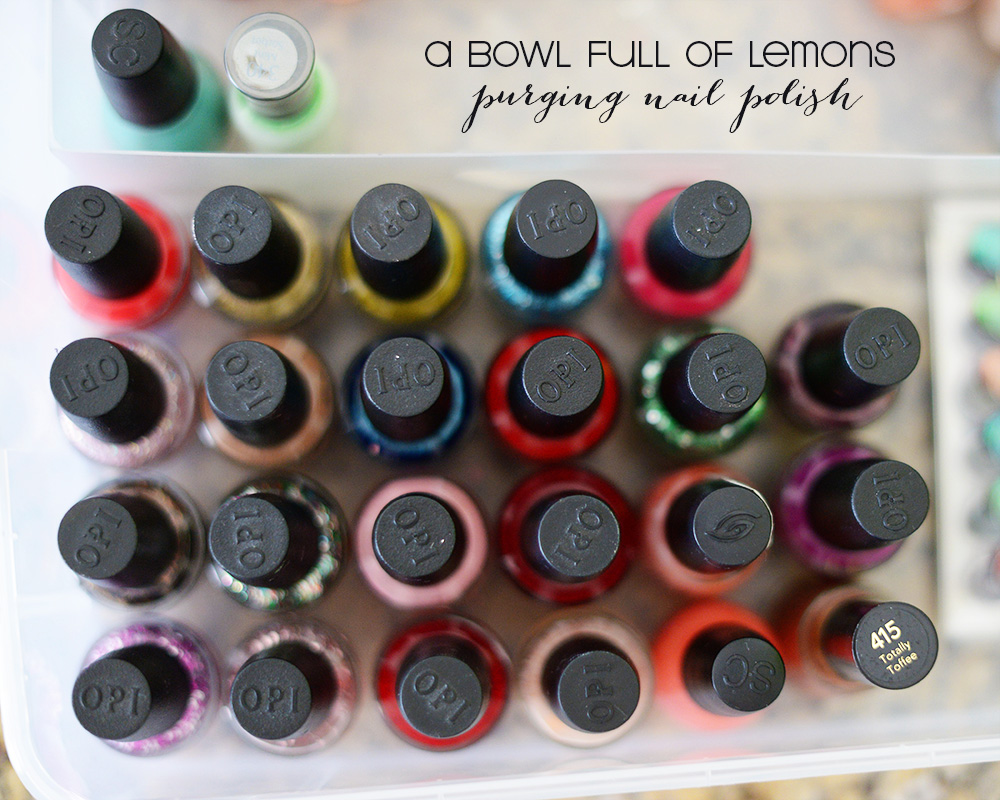 Purge Day 29: Nail Polish
Task:  Gather up all the nail polish in your home.  Purge all polish that's old or any that you no longer want.  You can generally tell if a nail polish has expired if it's clumpy or separated.  Most nail polish will last at least 2 years.  Organize them together into one container or on a nail polish organizer.
Organizing Tip:  There are several nail polish phone apps, including this one here.  Choose an app to keep track of your nail polish colors.  When you're at the store, just pull the app up to make sure you are not purchasing a duplicate polish.
Another great tip, while we are on the topic of "nail polish",  is putting together a manicure & pedicure kit.  I love having this & use it often.
 

Here is the old nail polish that I purged.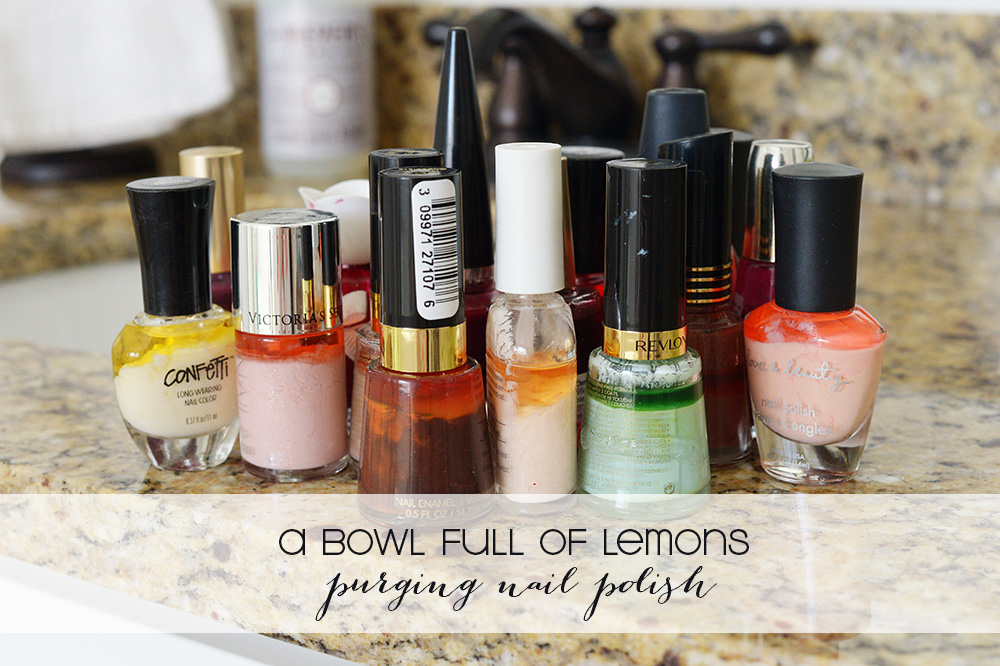 I actually had nail polish that was 12 years old!
If you are new to the purge, start at the beginning HERE. Don't forget to share your purge pictures on Instagram using the hashtag #abfol31daypurge.
HAPPY PURGING!
Tags: 31 day purge, declutter, nail polish organization
31 Day Purge, Blog, Clean, decluttering, decluttering, October 2014, Organize, Other Spaces, purging clutter Posted in 3 comments