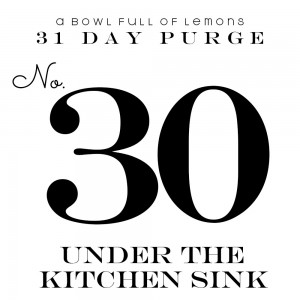 Welcome to day 30.  We are just about finished with our 31 Day long purge.  It's been an exciting month and we have purged a lot.  There are only 2 tasks left and the first one is to purge under your kitchen sink.  Have a great day.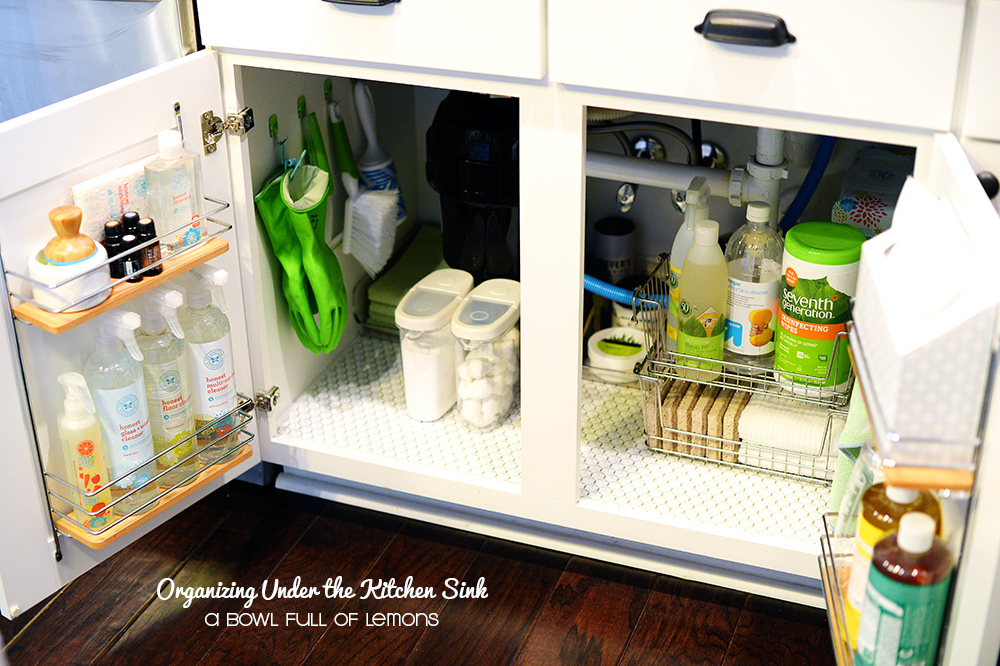 Purge Day 30: Under the Kitchen Sink
Task:  Pull out everything from under your kitchen sink. Purge empty bottles, things that don't belong & trash.  Wipe clean before putting everything back.
Organizing Tip:  Use containers & bins to organize cleaners, sponges, cloths, and brushes.  To see my organized space, click here and here.
If you are new to the purge, start at the beginning HERE. Don't forget to share your purge pictures on Instagram using the hashtag #abfol31daypurge.
HAPPY PURGING!
Tags: 31 day purge, declutter, kitchen
Blog, Cabinets, Clean, decluttering, decluttering, October 2014, purging clutter Posted in 7 comments