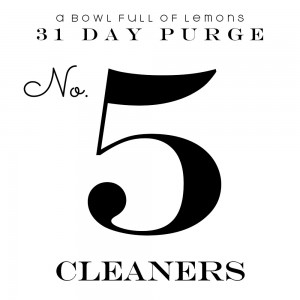 Welcome to day 5 of the purge.  Today should be an easy task.  There's not whole lot of decision making to do.  You're doing a great job.  Keep it up!   Remember, if you need some inspiration to get you motivated, you can see the many purge pictures from others who are conquering this challenge.   Just search on Instagram using the hashtag #abfol31daypurge" and join us over at my Homekeeping Facebook Group.  Don't forget to share your pictures too!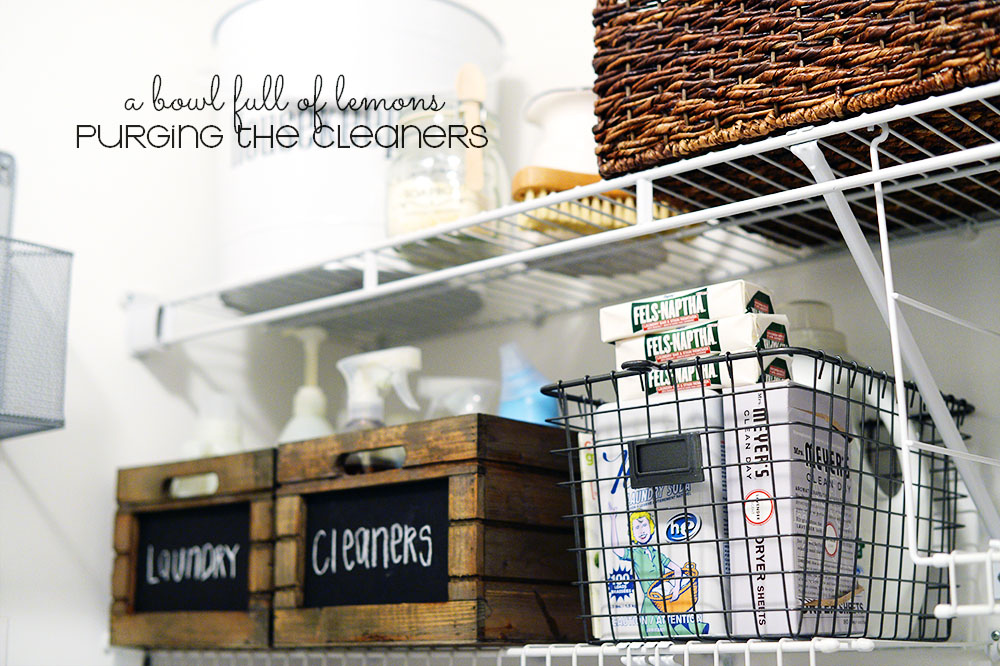 Purge Day 5:  Cleaners
Task:  Pull out all of your cleaners, from cabinets & closets.  Purge all empty bottles, combine 1/2 empty bottles of the same cleaner into one, and take inventory of what's left.  Donate any cleaners you no longer use or want (to a neighbor or friend).
Organizing Tip:  Create a cleaning caddy for each level of your home (using a shower caddy).  Make sure to include all types of cleaners.  Visit my post here to learn how to put together the perfect cleaning caddy.  You can also see my newly organized laundry room post here & the video here.

If you're new to the purge, you can revisit all of the posts HERE.  I'll see you tomorrow, for more purging.
Tags: 31 day purge, clean, cleaners, declutter
31 Day Purge, Blog, Clean, Cleaning, decluttering, October 2014, purging clutter Posted in 8 comments