Welcome to the bonus week of the 2016 Home Organization 101 Challenge. Congratulations! You have finished the 14 week challenge and now you're ready to finish it off with a clean car. Give your car the attention it needs this week.  Thank you for joining me this year on the challenge. I hope it has been a rewarding experience for you.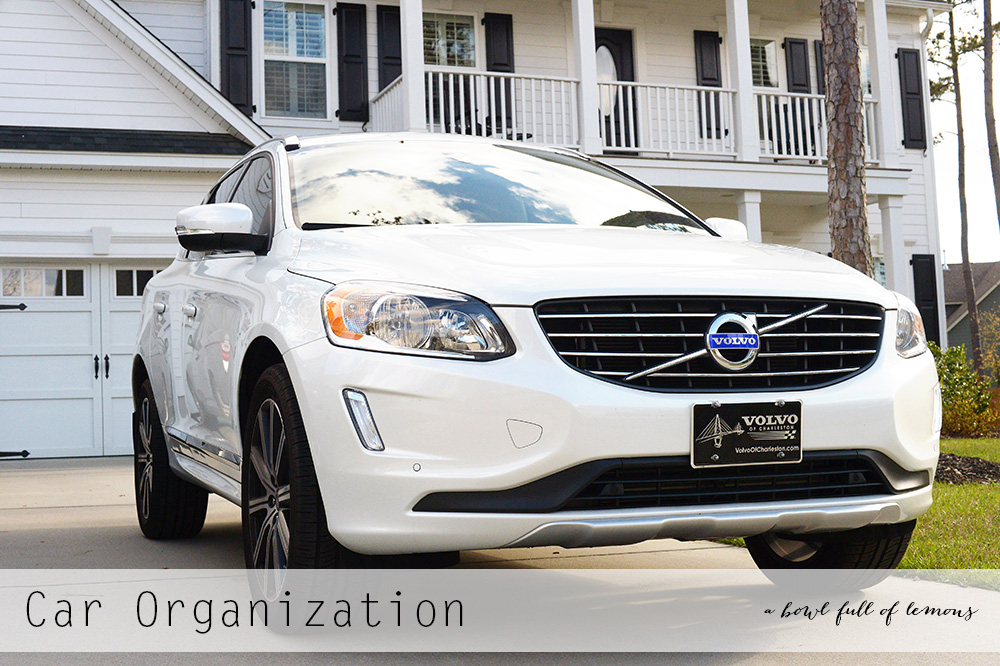 If you are new to the challenge, look over the details then begin working at your own pace.  For encouragement, join our Home Organization 101 Facebook community and share your progress or struggles. Or simply look through the photos and read how others are doing. If you're on Instagram, share your progress using the hashtag #2016abfolchallenge.  Don't forget to print out the complete 14 week schedule and checklists below.
THE COMPLETE BOOK OF HOME ORGANIZATION
For the perfect companion guide to our challenge, purchase The Complete Book to Home Organization. It includes all 14 weekly challenges as well as tons of pictures and tips that will help you organize your spaces each week. No need to log onto the computer for inspiration, this manual has it all!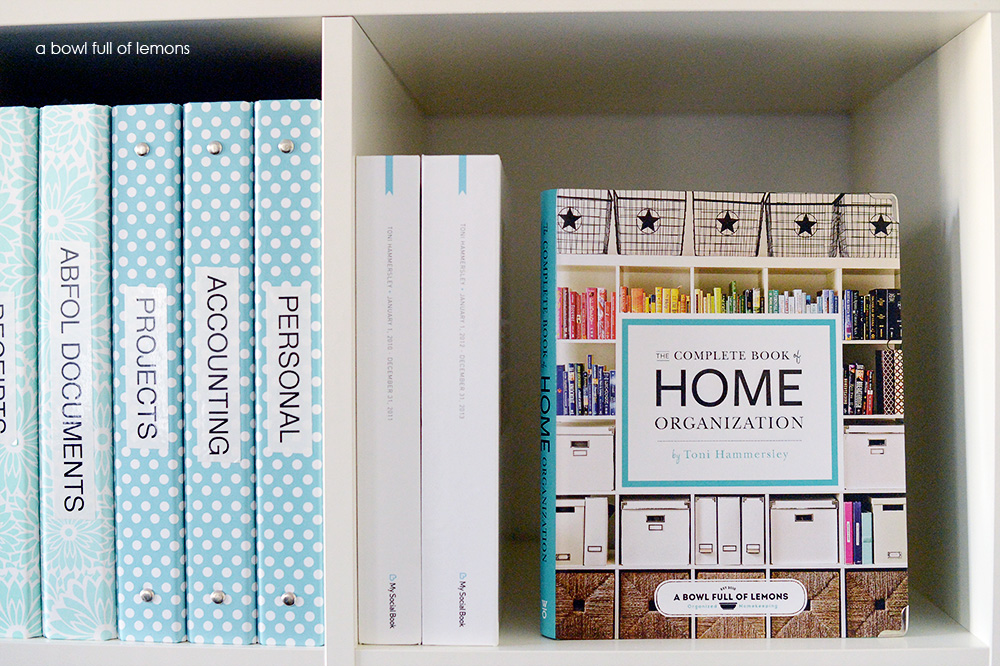 MY CAR
I keep my car as clutter free and clean as possible.  I vacuum & wash it weekly.  I spent a lot of money on it and want it to last a long time.  I don't allow any food or drinks in the car.  No fast food fries here!  The kids will not starve if they don't eat in the car.  By having a NO FOOD rule in our car, 75% of the mess has been eliminated.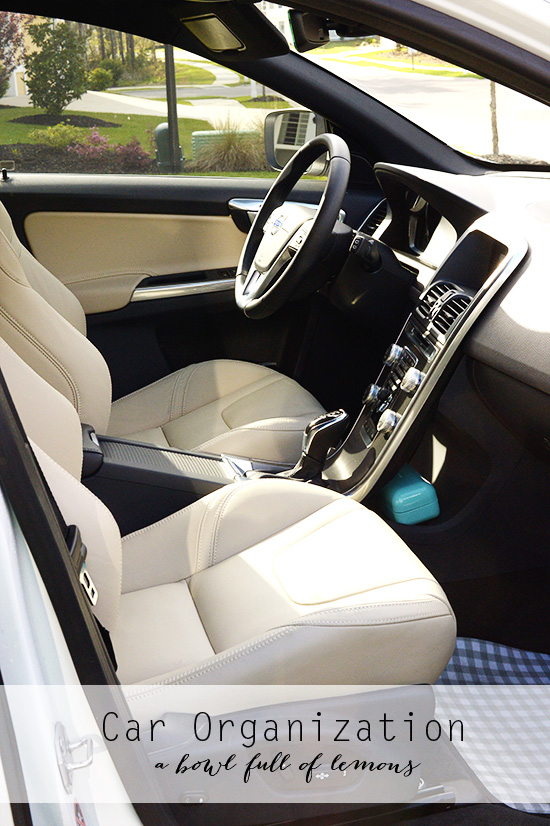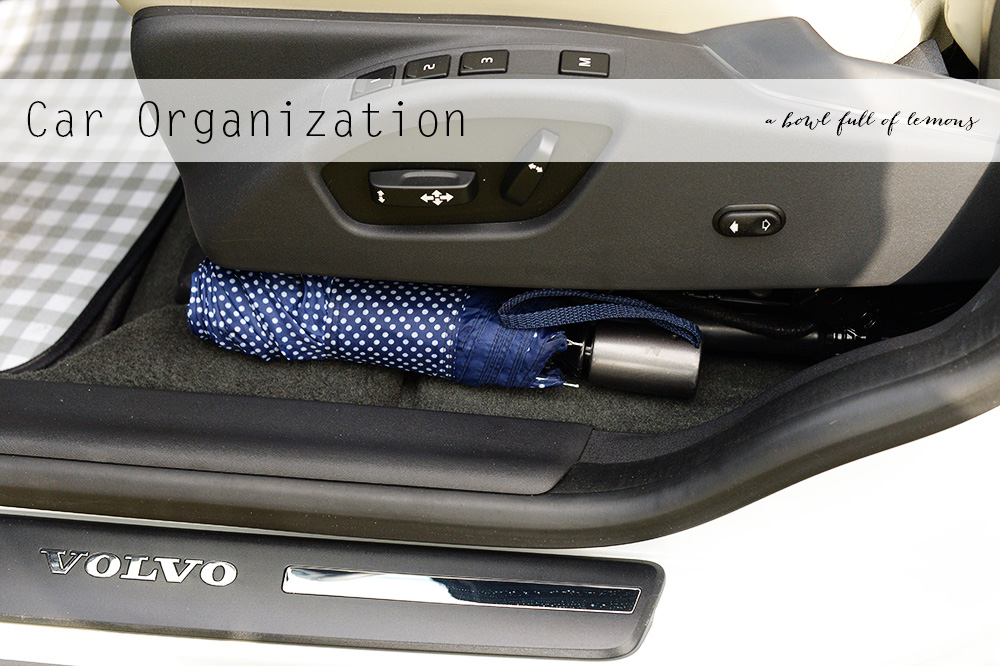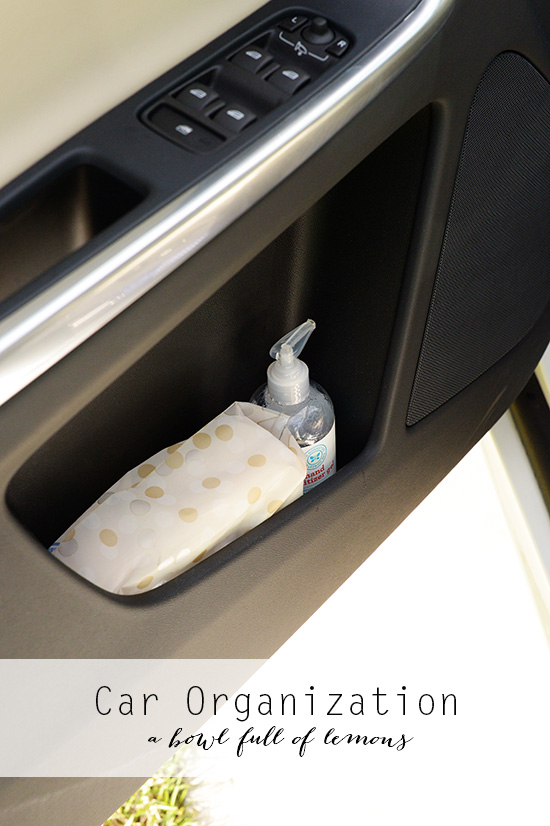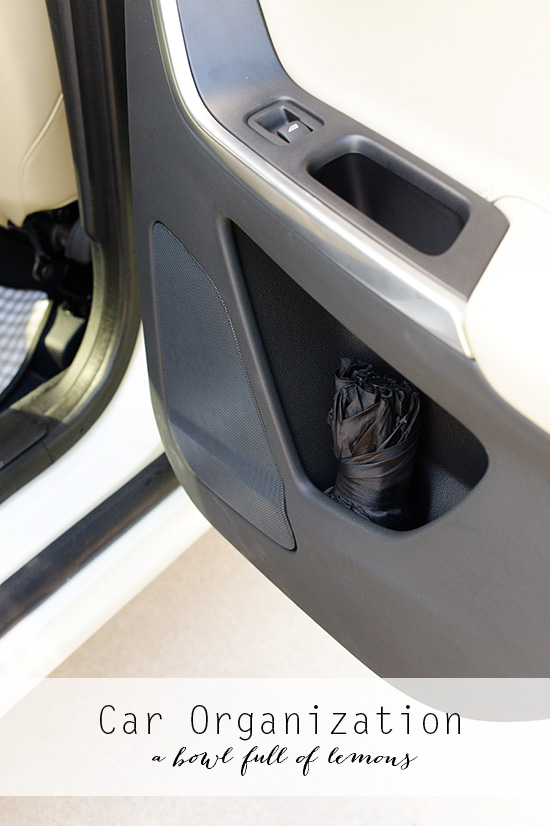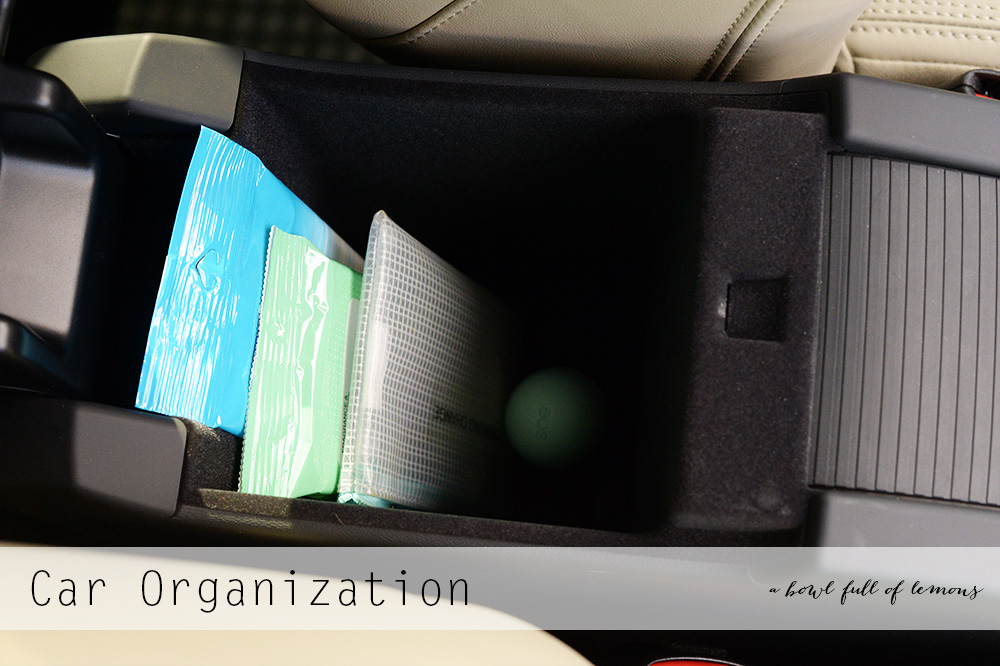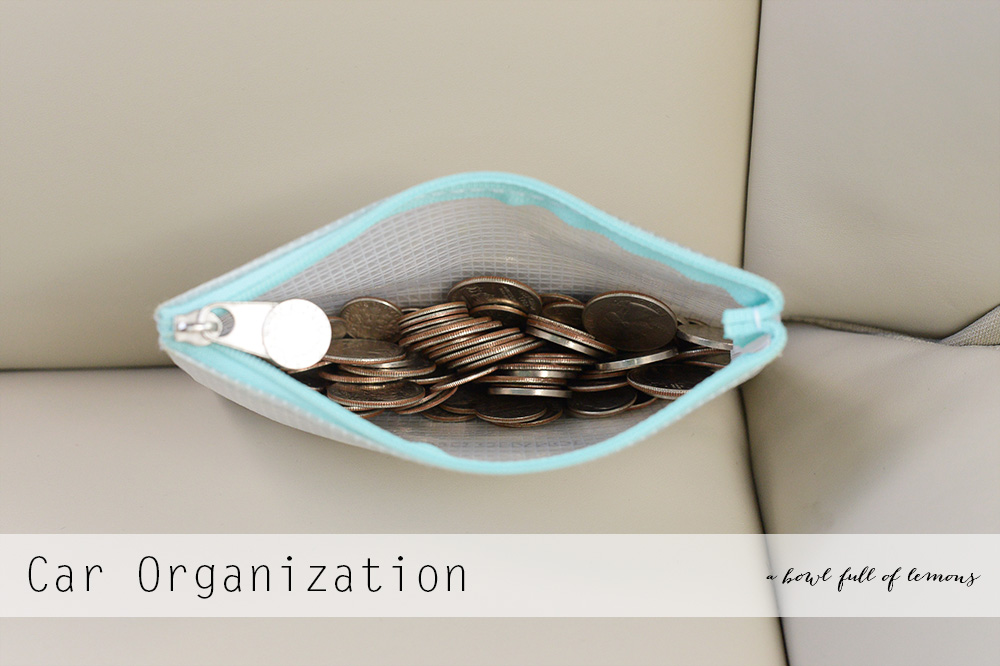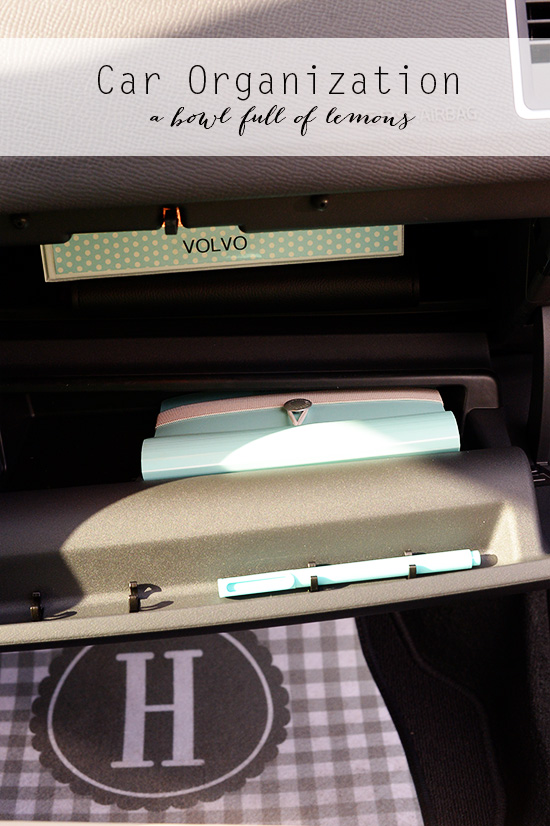 WEEK #15 CHECKLIST:
PREPARE:
Gather 2 bins & a trash bag, one for each of the following.
Keep in car
Take in the house
Trash/Recycle
SORT:
Sort through everything in the car.  Empty it completely.  Remove anything that doesn't belong or isn't necessary to have in the car.
CLEAN:
Vacuum
Wipe down the inside of the car
Clean windows
Wash Outside of car
Take mats out and vacuum/shampoo
ORGANIZE: It's time to go through everything in the bin. Categorize what you are keeping in the car.   Here are some organizing ideas.
Reusable Grocery Bags
Emergency Kit
Car Binder
Business Receipts
Kid Kit (If you have kids, you can keep car toys together in a bag/bin)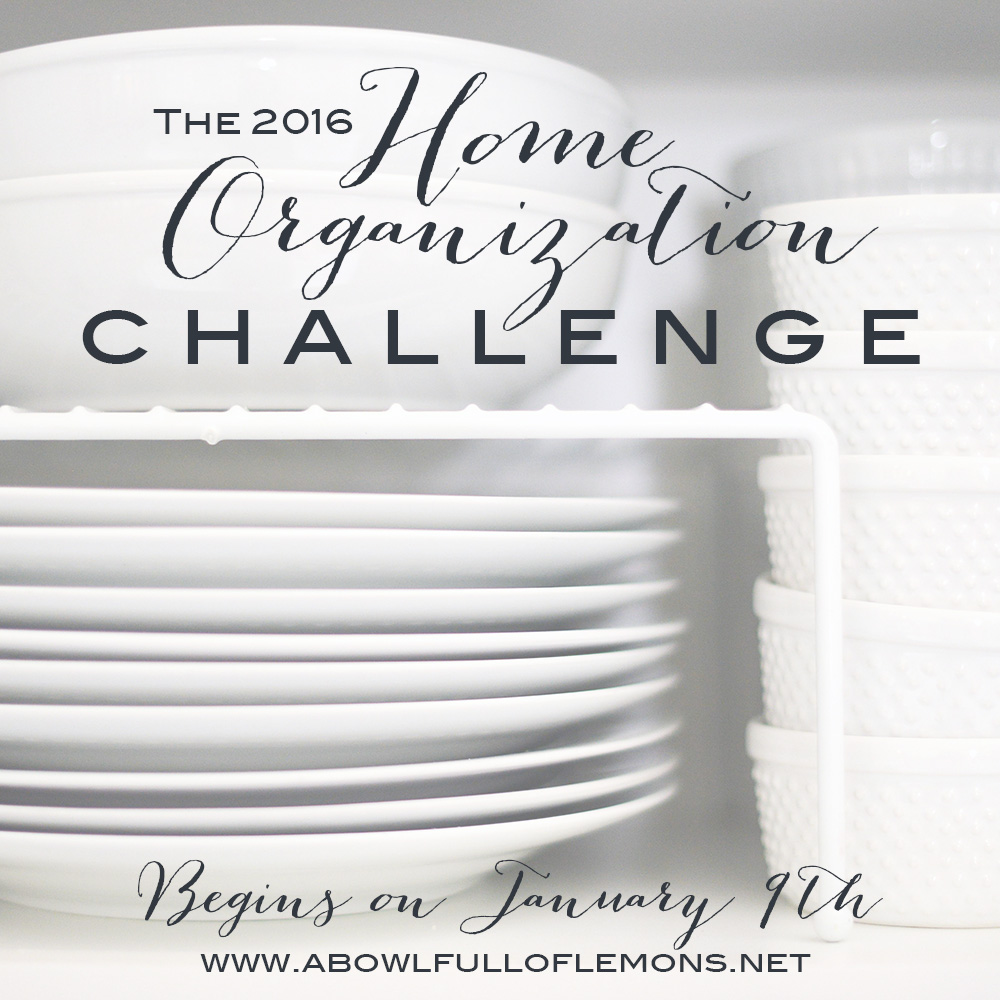 2016 HOME ORGANIZATION 101 SCHEDULE
Week 14 (4/9/16) – Garage
Week 15 (4/16/16) – Car (Bonus Week)
Take a few days this week to clean out and organize your car. Purge as much as you can. Share your progress on Instagram using the hash tag #2016abfolchallenge, blog about the weekly challenges, and  share your before and after pictures over at my Home Organization 101 group here.  Happy Organizing!
~Toni
Tags: car, home organization 101
2016 Home Organization Challenge, April 2016, Blog, Organize, Other Spaces Posted in 9 comments