The kitchen is the heart of the home. Generally speaking, it boasts the highest traffic area in the house. The cabinets and refrigerator are opened and closed a hundred times per day and meals are cooked (on average) from 30-90 times per month. It's a workhorse. With that in mind, ask yourself how your kitchen is working for you? Do you have zones set up to help you work efficiently? Or are your cabinets bursting open with mismatched lids and containers, expired food mixed in with pots and pans, and things of unknown origins lurking around?
We all make messes and we all get overwhelmed. It's natural and it's okay. Sometimes we just need to hit the reset button and start over. That's where our annual Home Organization 101 Challenge comes into play.  If your house is in need of some love and attention, you are at the right place to learn how to nurture your home back to life.
To get started, print out the complete 14 week schedule and checklists below. There are 2 sizes to choose from. Add them to your planner or hang them on the fridge.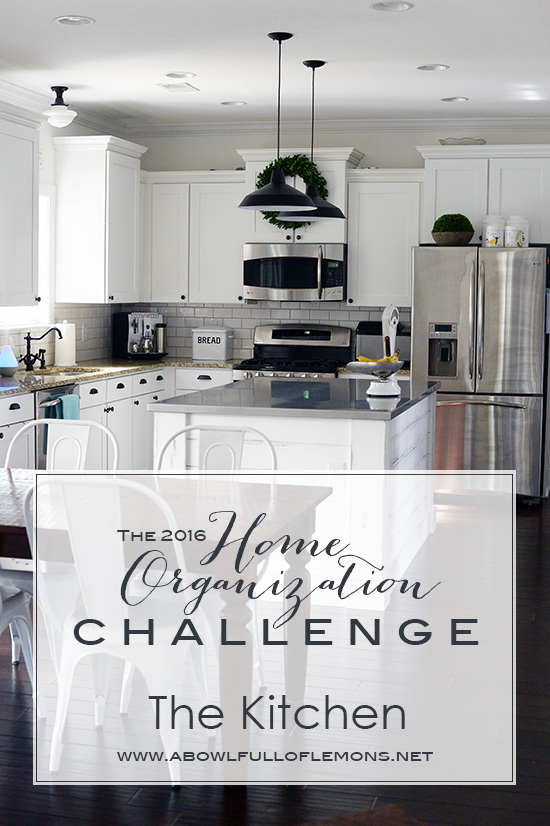 WEEK 1: THE KITCHEN
Today marks the beginning of the challenge. We will be spending the next 7 days in the kitchen. If you are new, look over the challenge details then begin working at your own pace.  For encouragement, join our Home Organization 101 Facebook community and share your progress or struggles. Or simply look through the photos and read how others are doing.
For the perfect companion guide to our challenge, purchase The Complete Book to Home Organization. It includes all 14 weekly challenges as well as tons of pictures and tips about the spaces we will be organizing. No need to log onto the computer for inspiration, this manual has it all!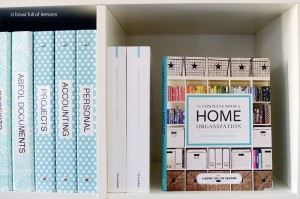 MY KITCHEN
Below are a few updated photos of my kitchen. Most of my organization has remained the same, so I simply added links to in depth blog posts that I've shared along the way (at the end of the post). There have been a few of updates so I'll explain more about them below.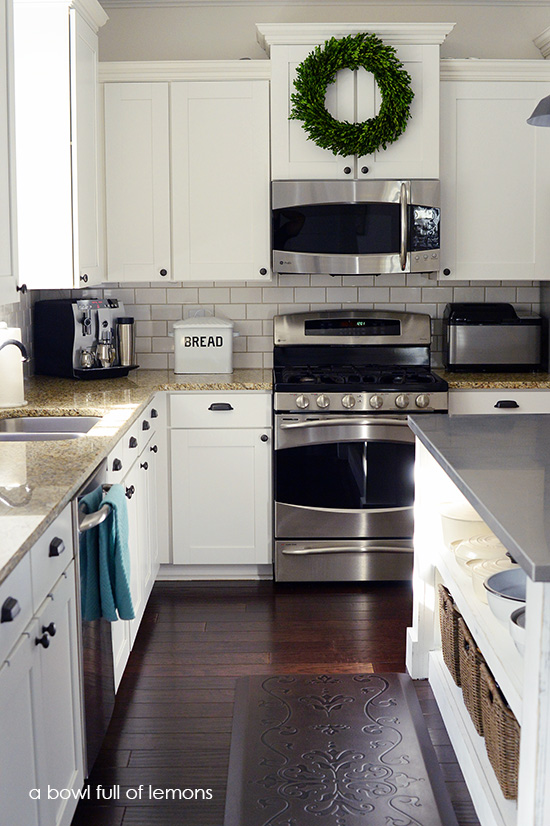 The biggest change in my kitchen is the installation of a custom island. My previous island was lacking surface area to prepare food and much needed storage space. So I designed an island that would fit our needs and hired a carpenter to build it.  After the island was installed, I measured and ordered an antique matte stainless steel counter top. Then I painted the island with Annie Sloan's pure white chalk paint, distressed it with sand paper, and covered it with Annie Sloan's clear wax. The island measures 80″ x 45″. I gained 50% more storage space and a ton more counter space. It now functions perfectly for me and it's virtually maintenance free!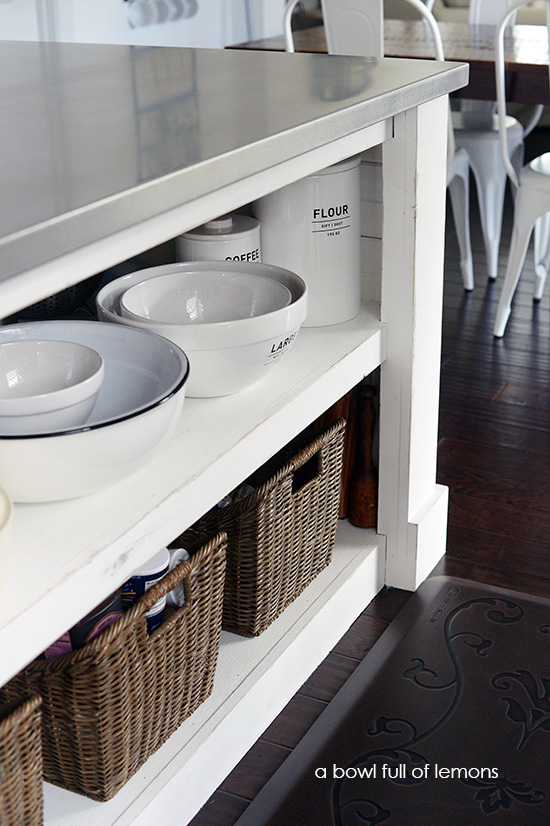 I use wicker baskets to organize baking supplies, water bottles, and coffee/tea miscellaneous. The island also houses my Le Creuset pots & my mixing bowls.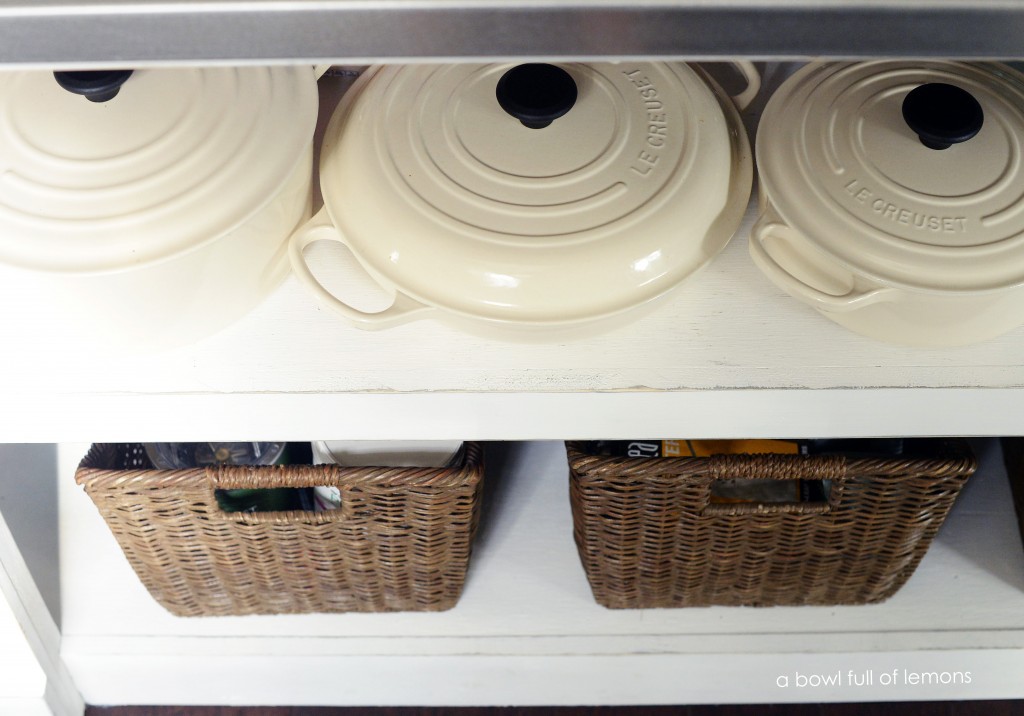 Side note:  An essential part of my kitchen is my new wellness mat. I spend hours every week, preparing food for my family. Since I got this mat, my back and legs no longer hurt. I highly recommend it. It has nothing to do with organizing but in my kitchen, it's a must have!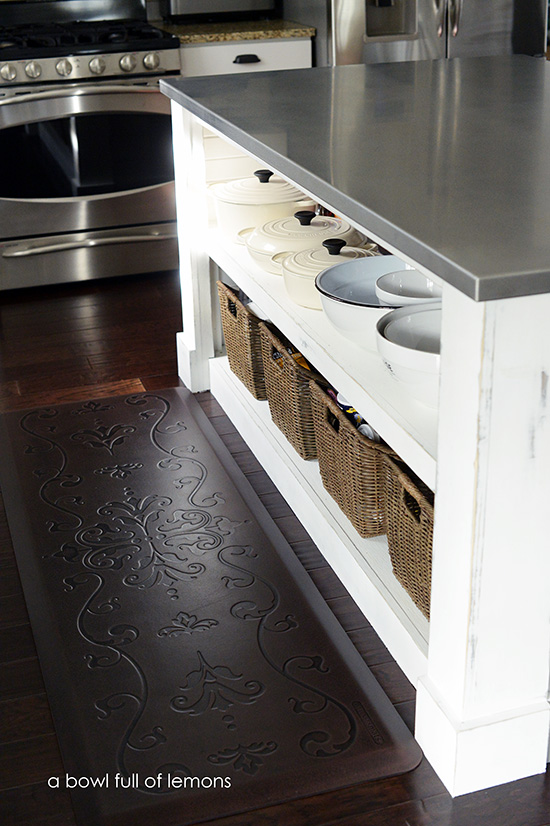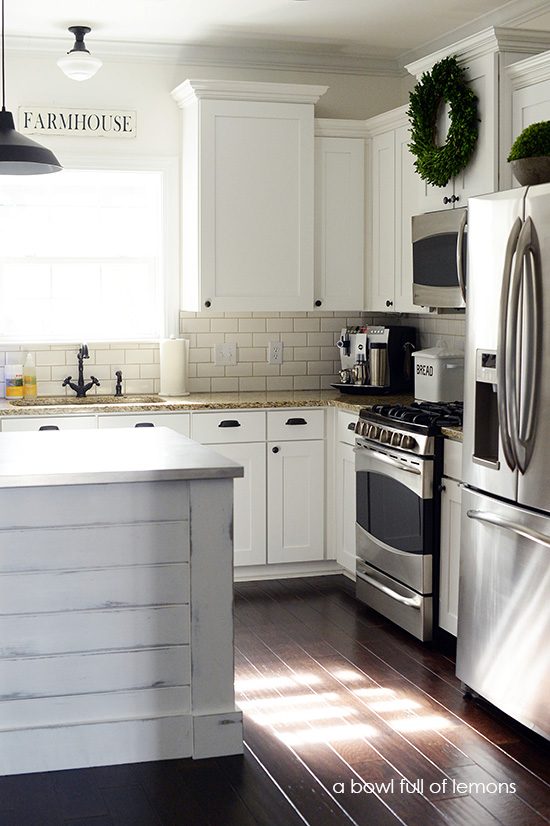 I am a total spice junkie and have just about every spice you can imagine. I store them in a spice cabinet as well as a spice drawer. I purchased this wonderful spice organizer just last week. I absolutely love it! Organized spices are a must in a functioning kitchen.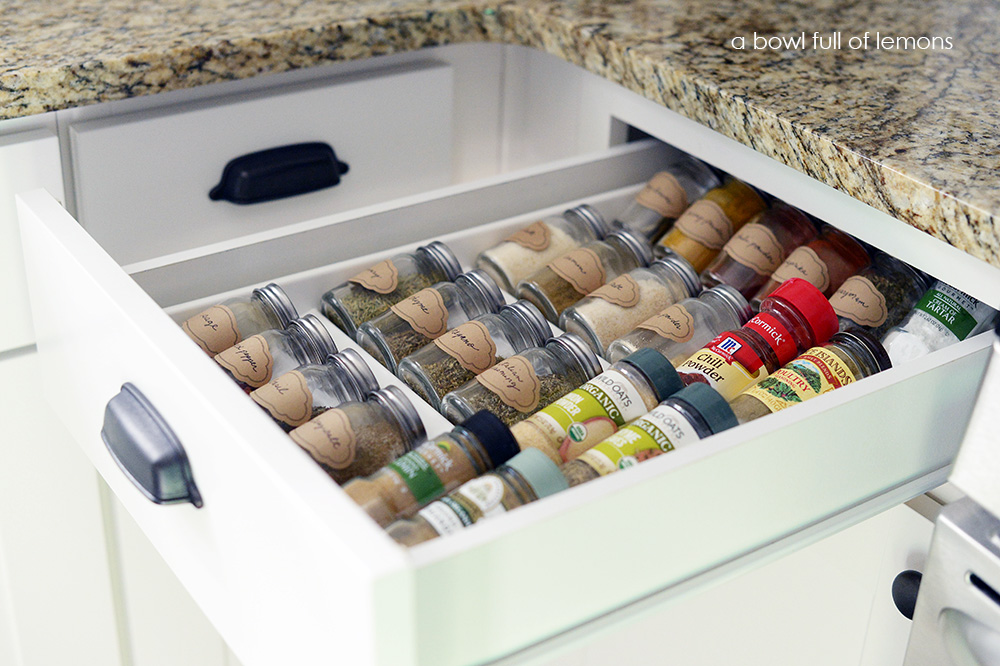 The next change I made was creating an organized utensil cabinet by the stove. I purchased 8 stainless steel utensil organizers at Ikea (for $2.99 each). The pull out drawer fit all 8 perfectly. This helped to eliminate counter top clutter (which I really try to avoid).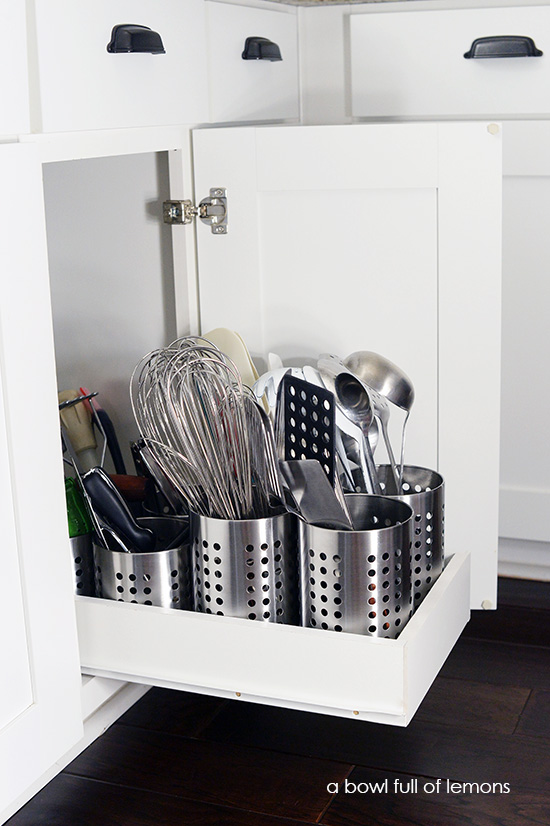 The last update was the addition of a large basket to store my cutting, cheese, and pizza boards. Everything else has remained the same.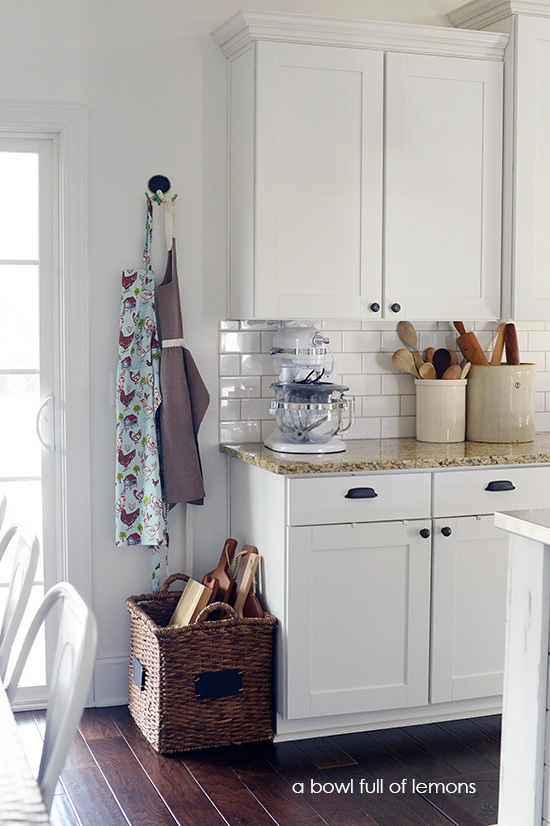 Take a look at some in depth organizing tips from my kitchen.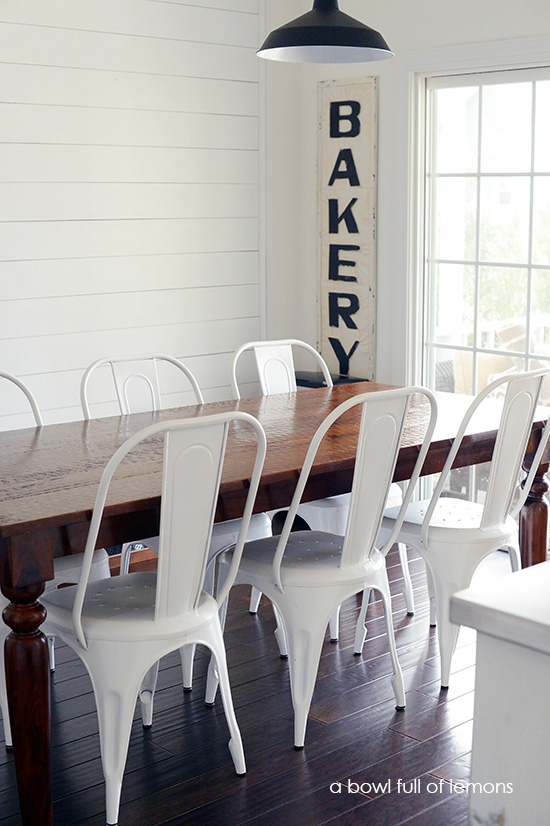 THE DETAILS

Week #1 Checklist
Clean out and organize all cabinets.
Clean out and organize all drawers.
Purge everything that is not used, expired, doesnt belong, collecting dust.
Clean out & organize the refrigerator & freezer.
Mop, wipe down cabinet doors, clean counter tops & tables.
Take everything off the refrigerator door.  It makes the kitchen look messy.
Clean all appliances.
The Process
Clear off the kitchen table. This is your dumping grounds.
Empty out all cabinets & drawers!  Place ALL items into "categories" on the table.
Wipe down the cabinet doors, shelves and drawers. Add new liners if necessary.
Discard (trash) old, expired, and no longer used items & food. Check the dates.
Place all items that are able to fit, into baskets.
Place everything back into the cabinets & drawers (in categories).
Take everything off the kitchen counters and place onto the table.
Wipe down the counters & backsplash with a good natural cleaner.
Wipe down ALL small appliances & large ones too!
Put back items you use on a daily basis, onto the counter top.
Mop the floors and wipe down the table & chairs.
Empty fridge/freezer. Wipe out. Put back in an organized manner.
Clean and organize under the kitchen sink.
Tip: Keep all clutter off the counters at all times. If you take it out, put it away!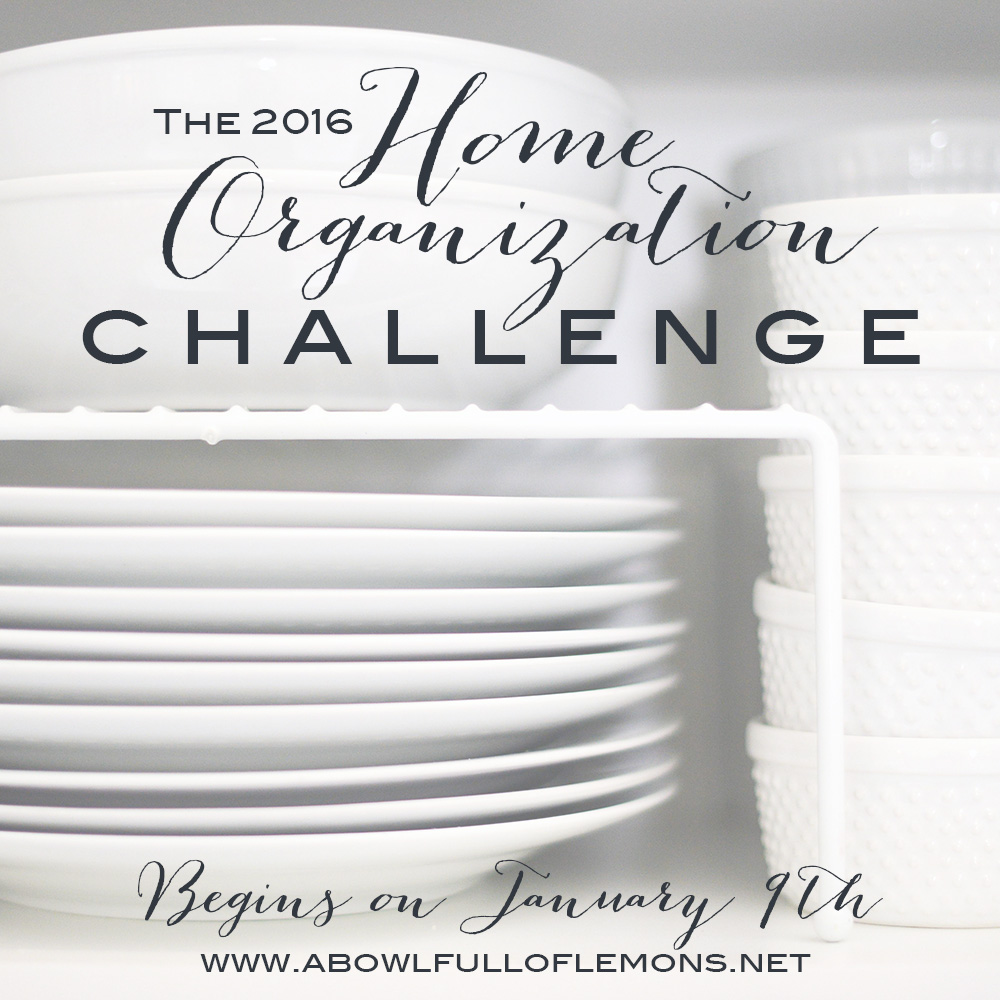 Take the next seven days to really concentrate on your kitchen.  Follow the process I've laid out for you. Also set up organized zones for better functionality.  (You can find the zones I use in my book). Try not to get side-tracked and don't move ahead until you are completely finished.
Share your progress on Instagram using the hash tag #2016abfolchallenge, blog about the weekly challenges, and  share your before and after pictures over at my Home Organization 101 group here.  Hold yourself accountable and finish all 14 challenges! I can't wait to see what you accomplish.  Good luck. I'll see you back next week for the week 2 challenge. Happy Organizing!
~Toni
Disclaimer: You may find Amazon affiliate links within this post. Thank you for your support to A Bowl Full of Lemons.
Tags: 2016 Home Organization Challenge, kitchen, organized
2016 Home Organization 101, 2016 Home Organization Challenge, Blog, Kitchen, Organize Posted in 36 comments