If you haven't already heard, I've decided to venture into the fashion world and become a LuLaRoe Fashion Retailer (I'm super excited). I've always wanted to own my very own shop and this is (by far) the best of both worlds. I am still able to work from home and raise my kids, while sharing my creativity with others. LuLaRoe is a clothing line like no other. It's full of unique styles and patterns including dresses, skirts, tops, and leggings galore (which are highly desirable in the LuLaworld)!  Their clothing fits sizes 2T through 3XL and there is a pattern and style for everyone. I am grateful for the opportunity and excited to get started.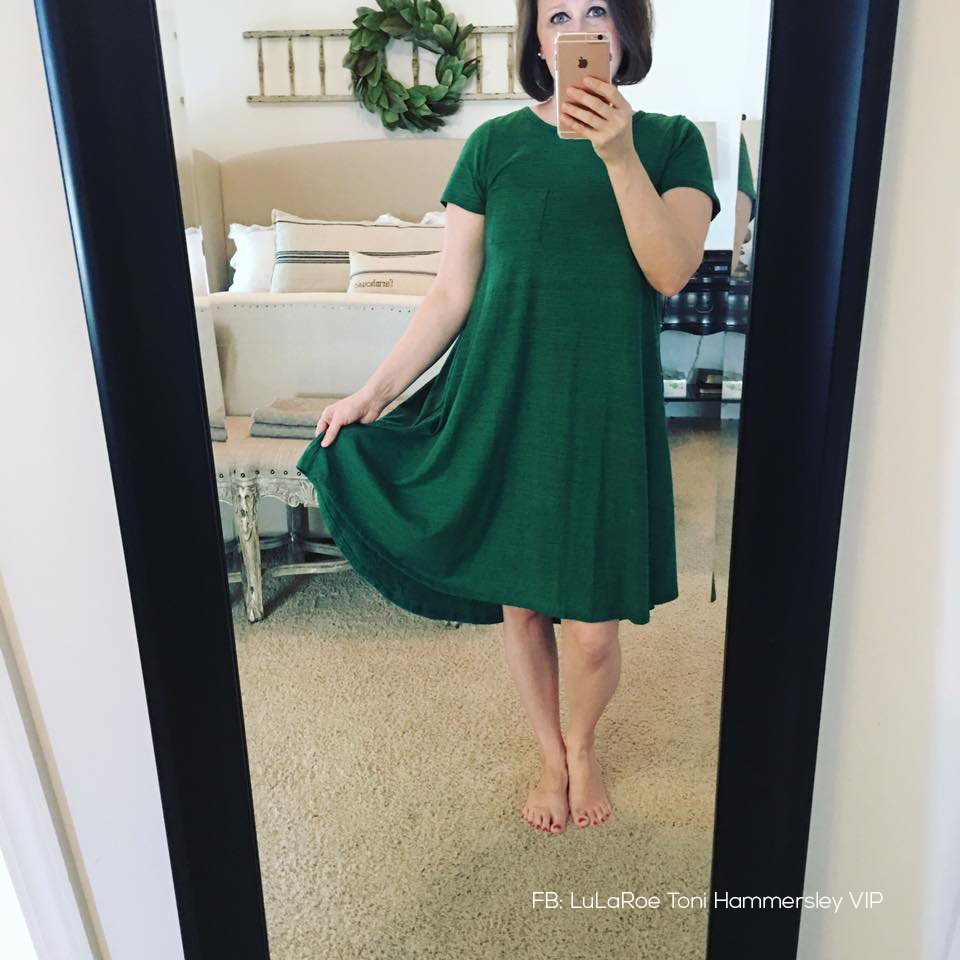 Today I'm sharing how I've transformed my office into a LuLaRoe boutique and how I've set up a home based business shipping station.  Hopefully you can gain some valuable tips to help you with your business as well. If you haven't seen my office yet, here (and here) are two detailed blog posts, documenting how it used to be set up.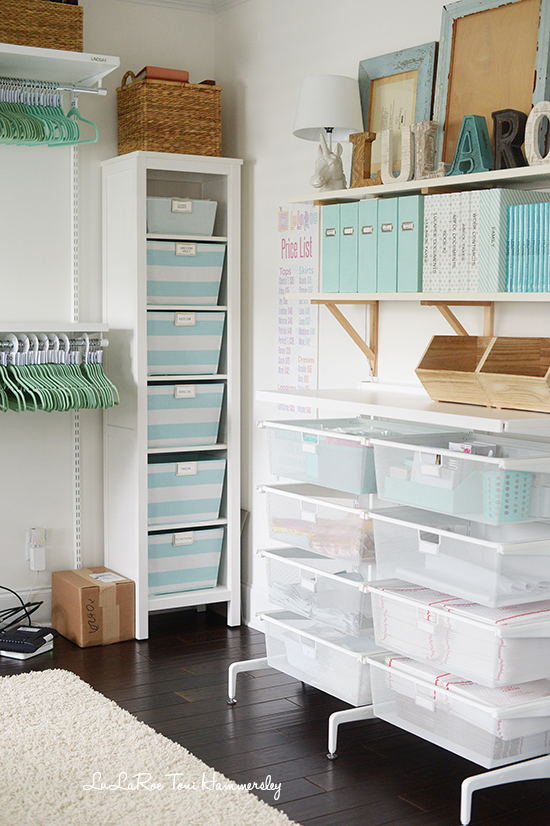 After waiting several weeks, my inventory has finally arrived. I've spent the entire week getting it all photographed and organized for my very first album sale tonight!  The sale begins at 7pm EST in my VIP group here.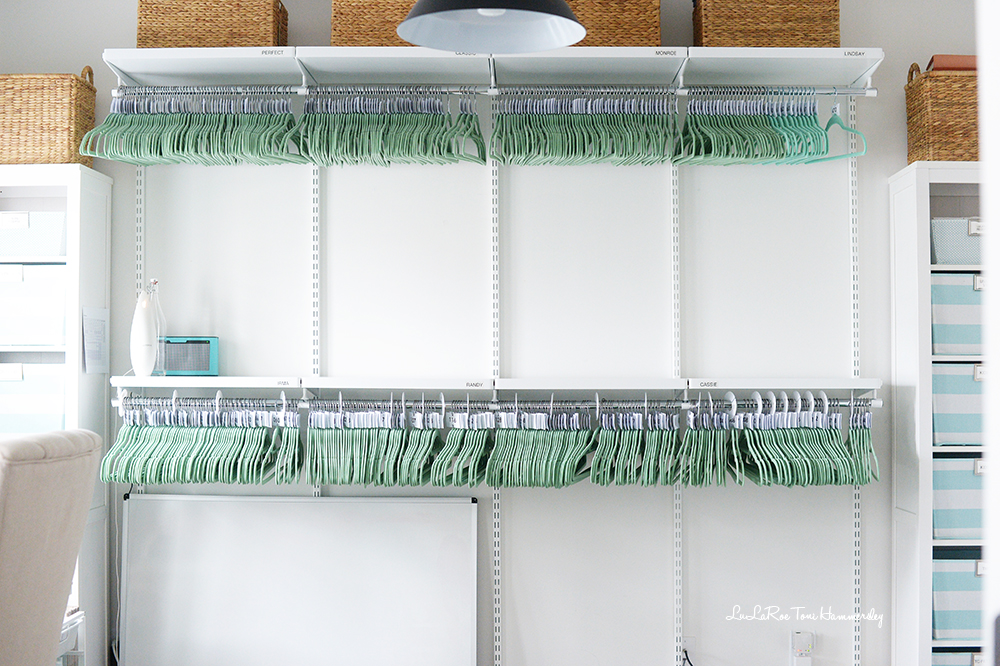 To begin setting up my LuLaRoom, I purchased the elfa custom closet system from The Container Store. It holds a lot of inventory. This system came to $828.03 but right now the elfa shelving and drawer system is currently on sale! I created this system using the Elfa Design Center. It was super easy and all you need are your measurements to get started. (I used the white Elfa Decor Shelves).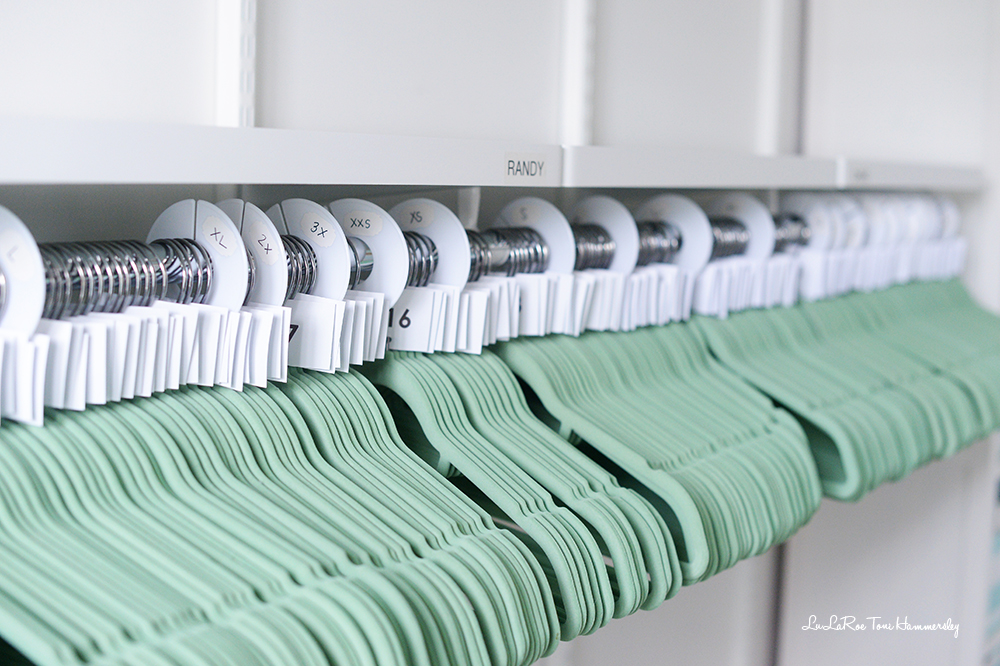 MORE ABOUT ELFA: elfa® is The Container Store's best-selling shelving and drawer system that is completely customizable for your storage and organization needs. elfa is easy to adjust, allowing you to rearrange shelves, drawers and other components as needed for the perfect closet solution.
GREAT FOR YOUR BUSINESS: The Container Store's Business to Business Solutions, is your dedicated source for storage and organization solutions for your business. It has everything you need for your business to flow properly.
SALE TIME! There is no better time than TODAY to get your home based business, messy closet, garage or pantry organized with The Container Store's Annual elfa Sale – featuring 30% off elfa and elfa installation, too! Now through February 28th, customers can use the retailer's online design tools to create their own custom space or have one of their experts design their dream space for FREE in store, online or over the phone.
Pictured below is the layout I went with. You can get a customized layout to fit your space, by using the elfa design center.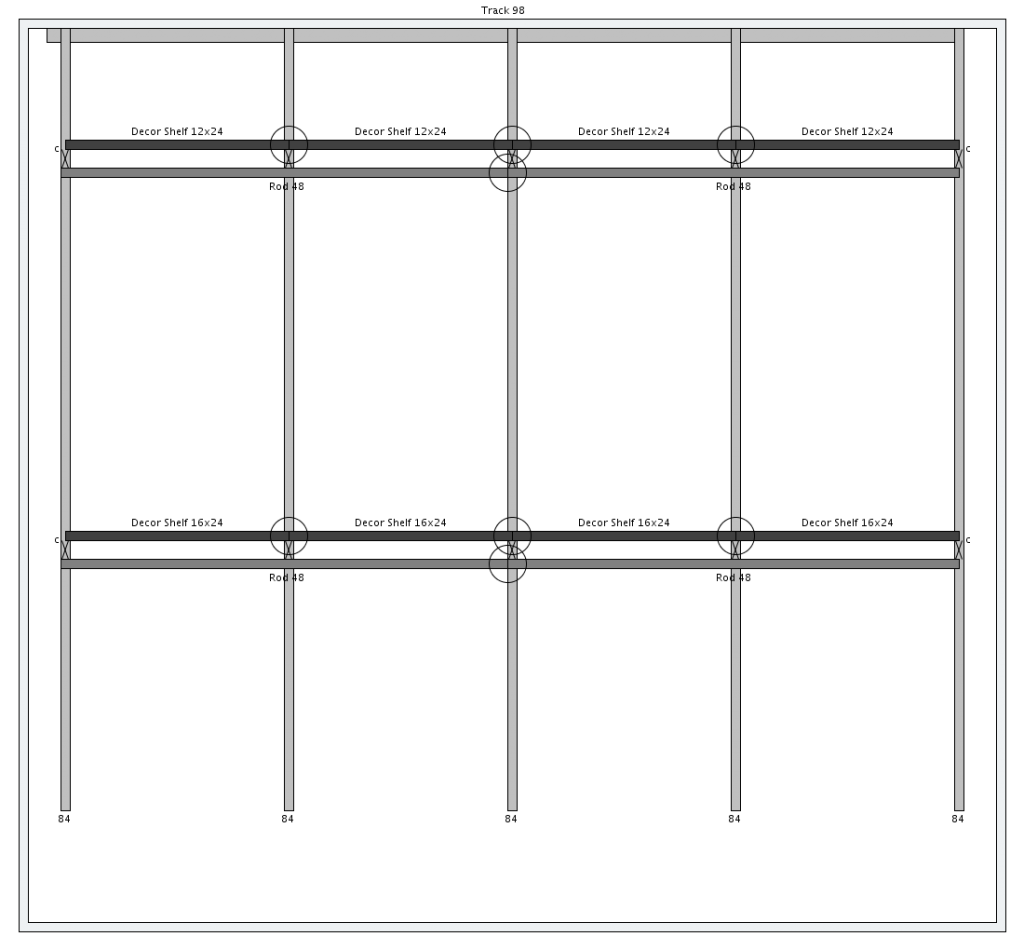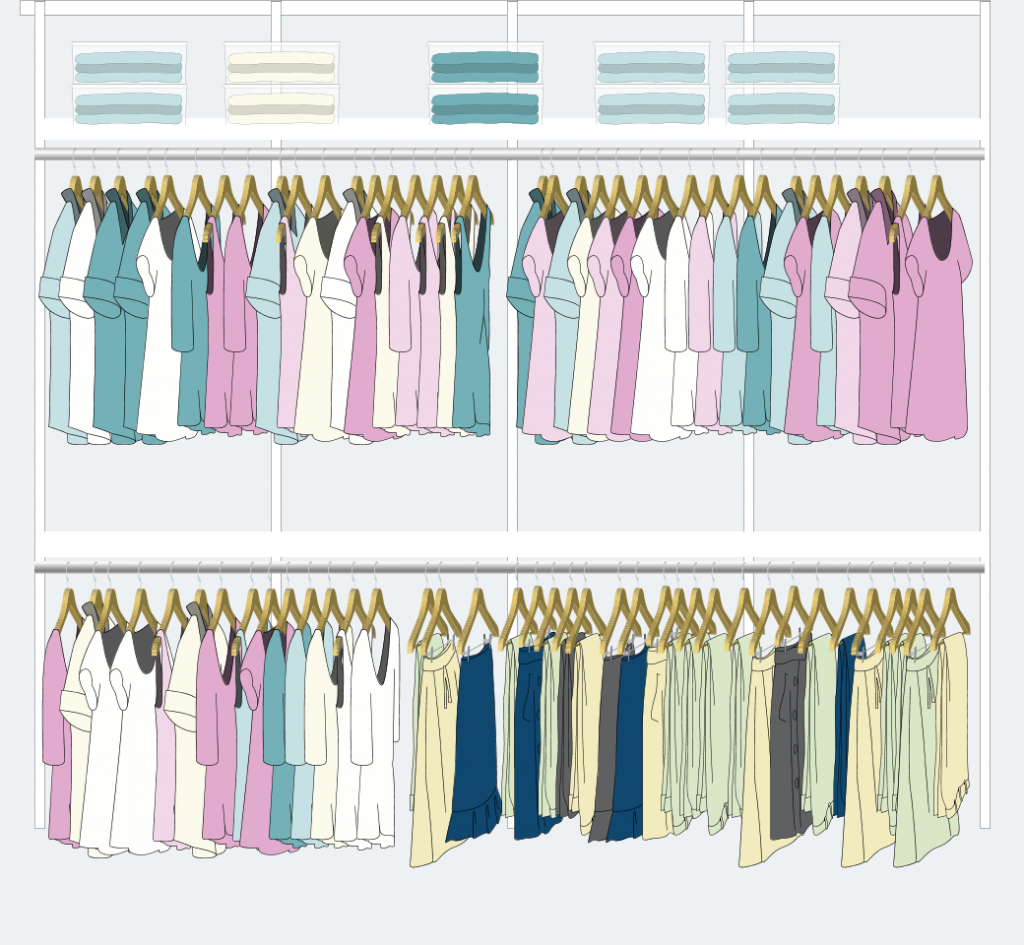 Here is my desk area, where I will record my Facebook Live sales.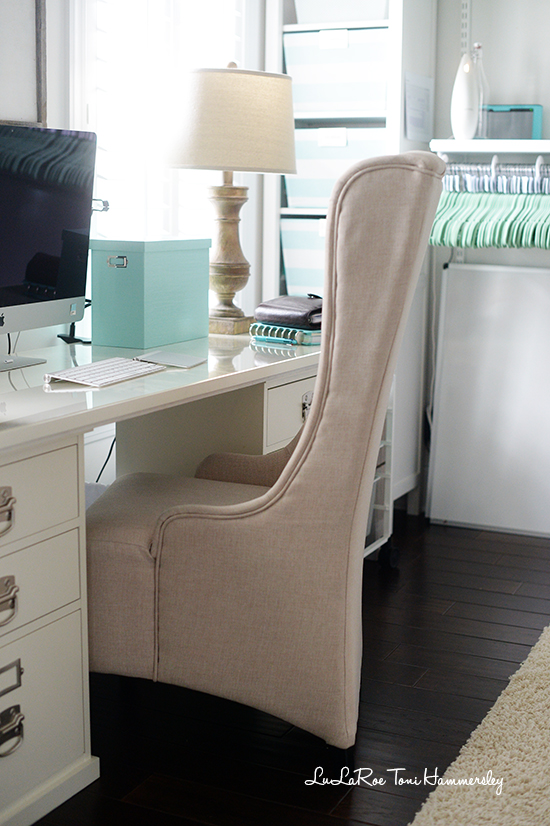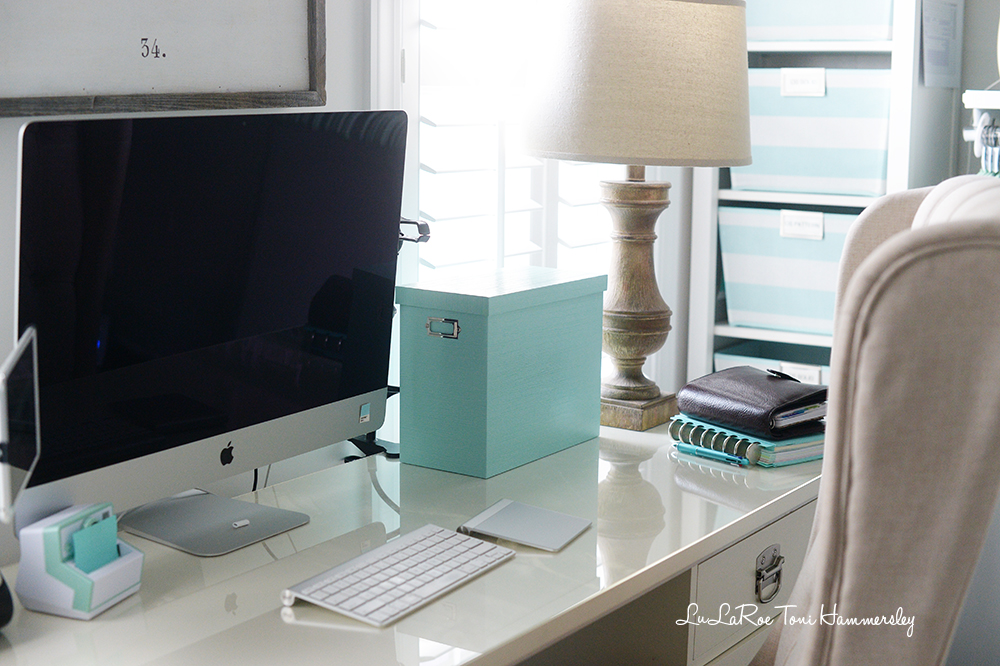 I'll be storing my leggings in these bins (from Target). Aren't they cute? The narrow bookshelves are from Ikea.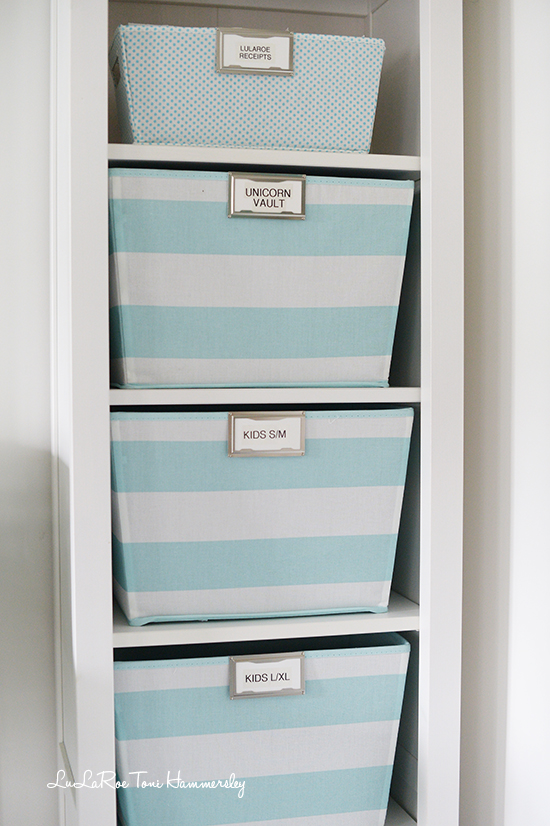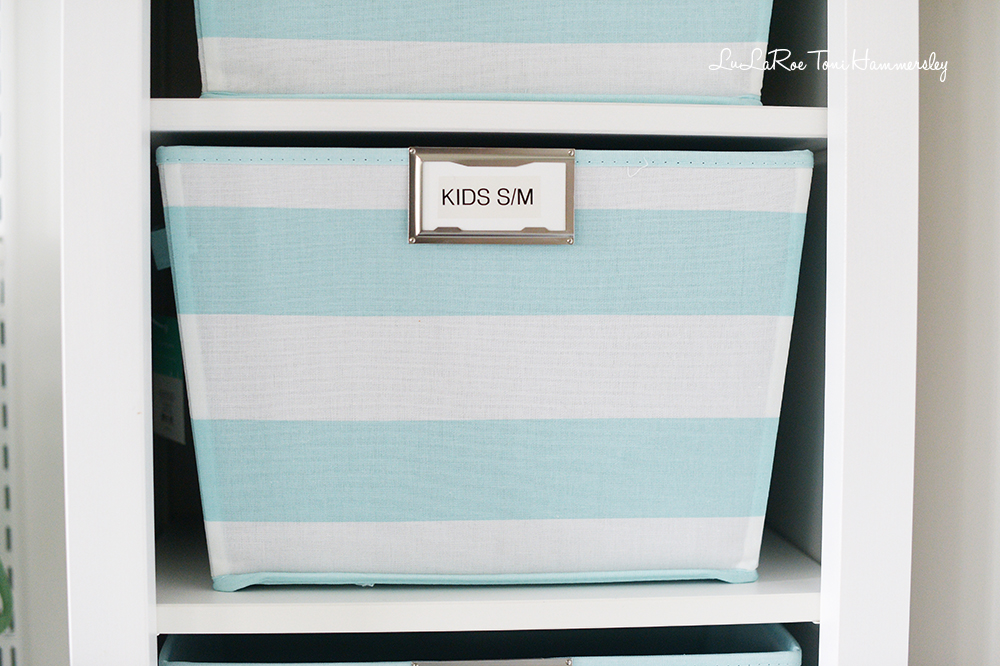 SHIPPING STATION: Here is my LuLaRoe Shipping Station. It has everything I need to ship out inventory to my customers. As with shelving for my inventory, the elfa shelving and drawer system in my business shipping center is also 30% off right now.  For my shipping station, I went with the elfa 48″ white decor shelf and 8 drawers (to create a freestanding solution). Again, The Container Store will help you design anything your heart desires.
I have found that the elfa shelving and drawer system is the easiest way for me to stay organized. I have the system in my garage as well as my linen closet. It's a versatile product.  It's easy to order, fast to assemble, and simple to use. The downfall is that it's more on the expensive side. So you have to weigh your options.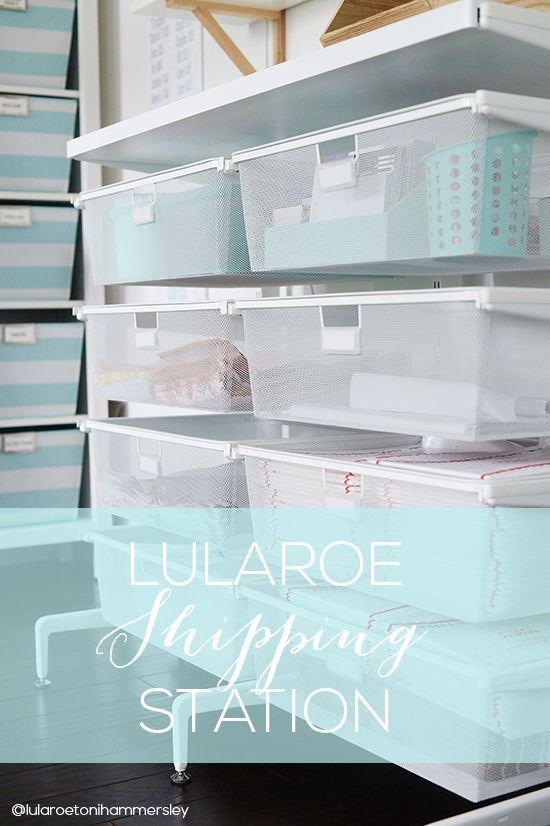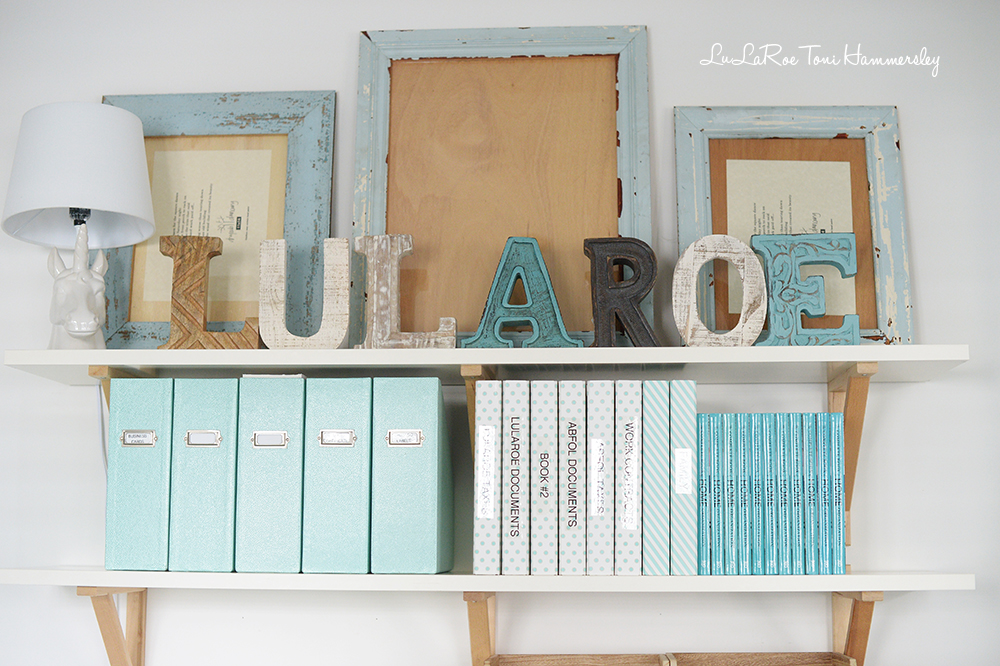 I keep my binders and magazine boxes on the shelves (from Ikea).  I still need to photograph my kids in their LuLaRoe clothing for the picture frames.  It's on my list of things to do.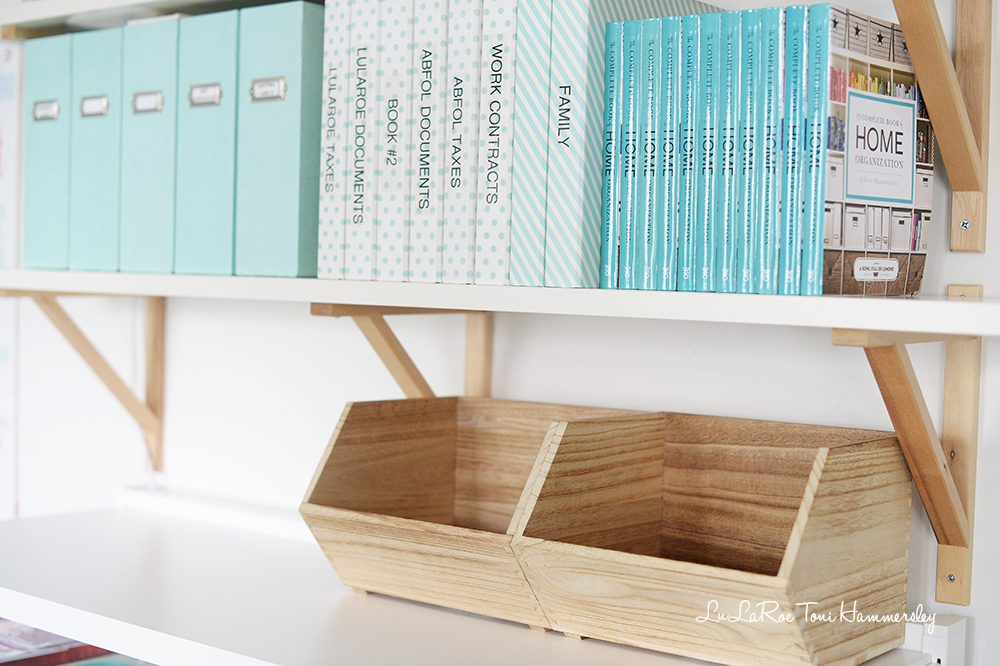 All of my shipping supplies are stored in the elfa shelving and drawer system.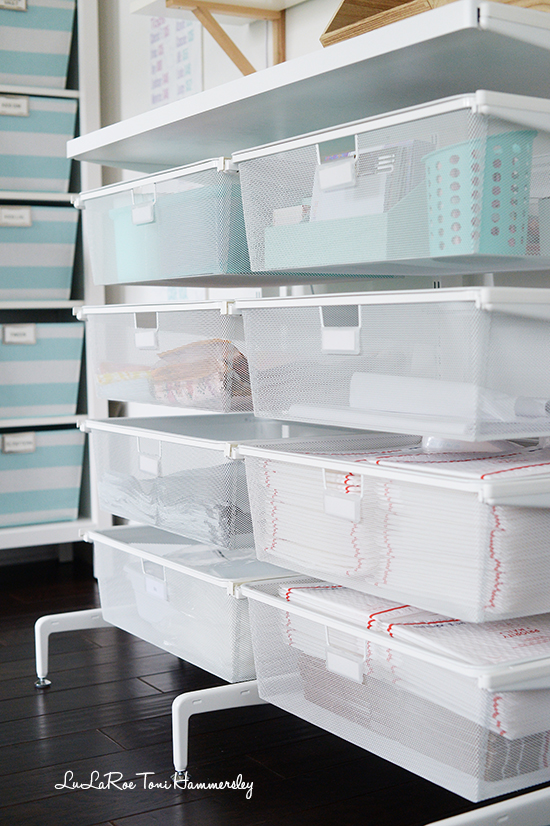 I love how the elfa drawers glide easily. I was able to fit everything I need into them.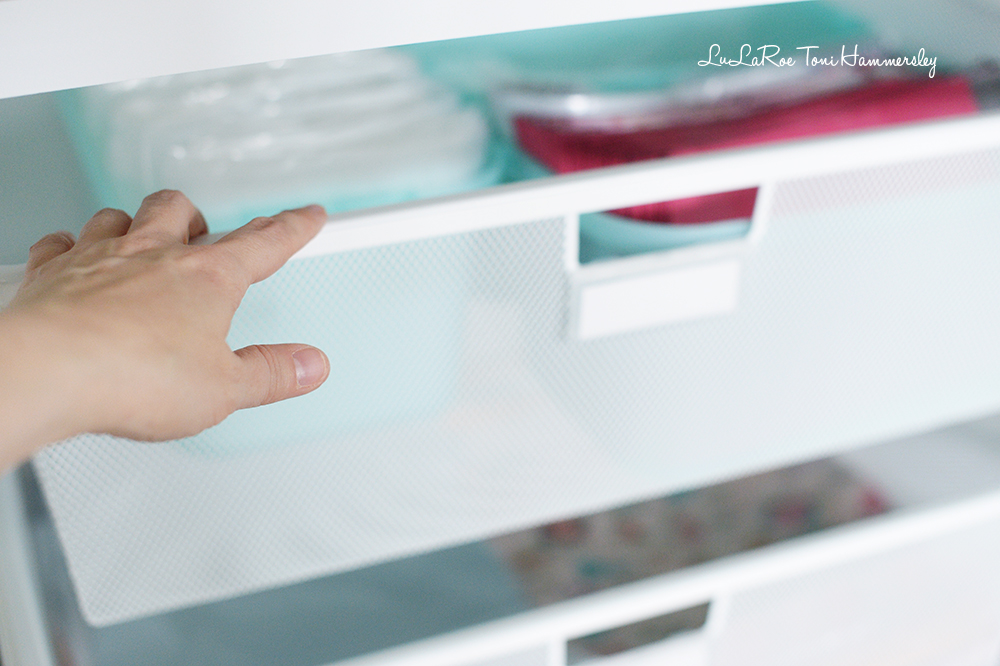 I keep shipping supplies such as poly mailers, clear protective bags, USPS priority bags, and tape in the shipping station.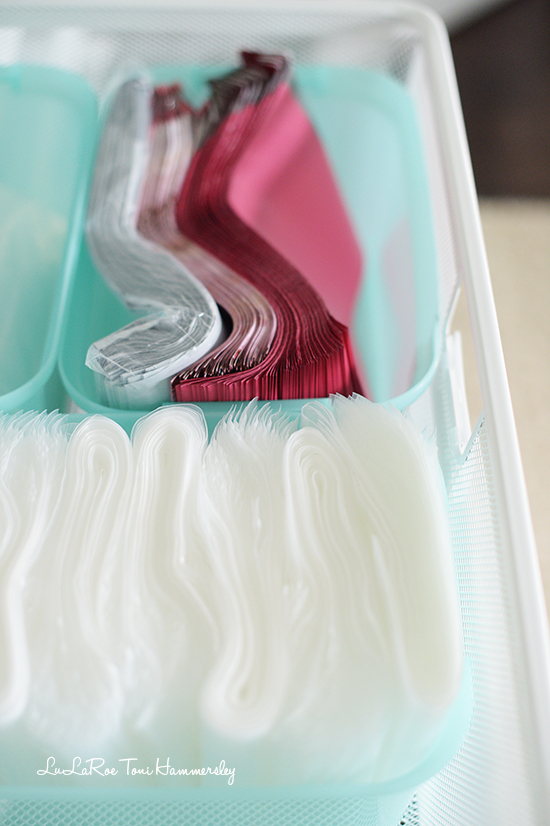 I purchased all of my bags on Amazon. I will be using pink, white, and rose mailers and these and these clear bags.  I will also be using these 10×13 bags for larger orders.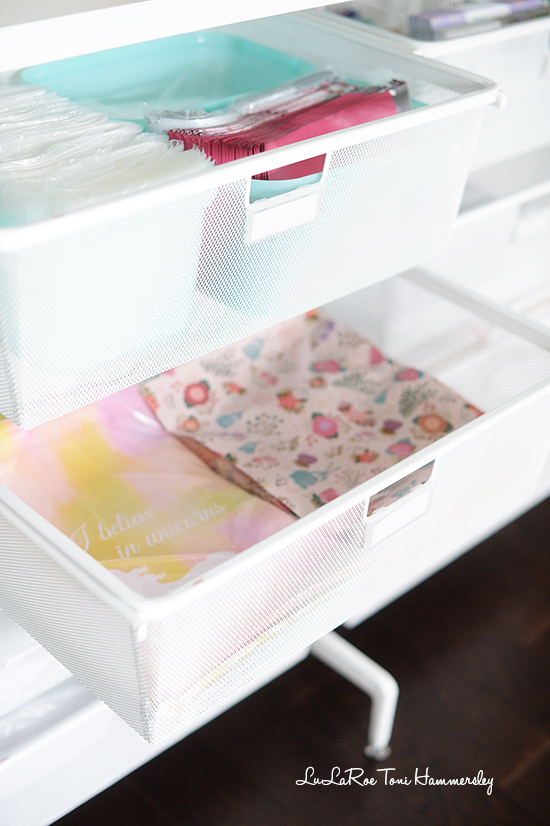 My top drawer holds my business cards, flyers, thank you cards, stickers, care instructions, and so much more.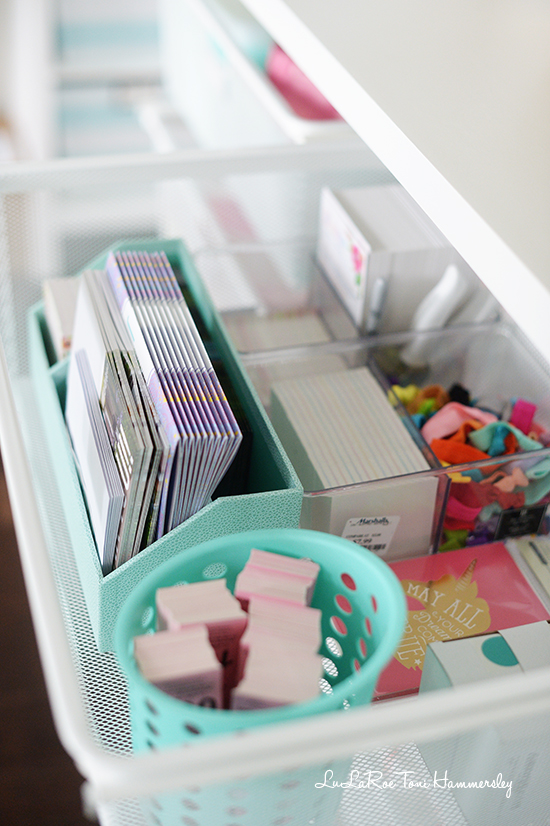 I have two drawers for my priority flat rate mailers.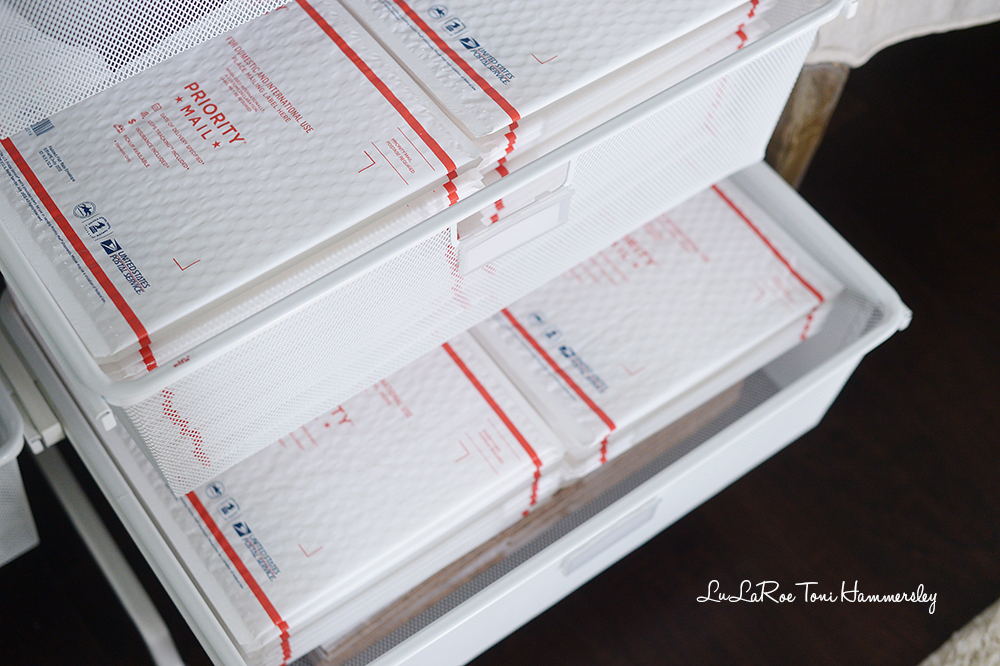 Another drawer fills more clear protective bags.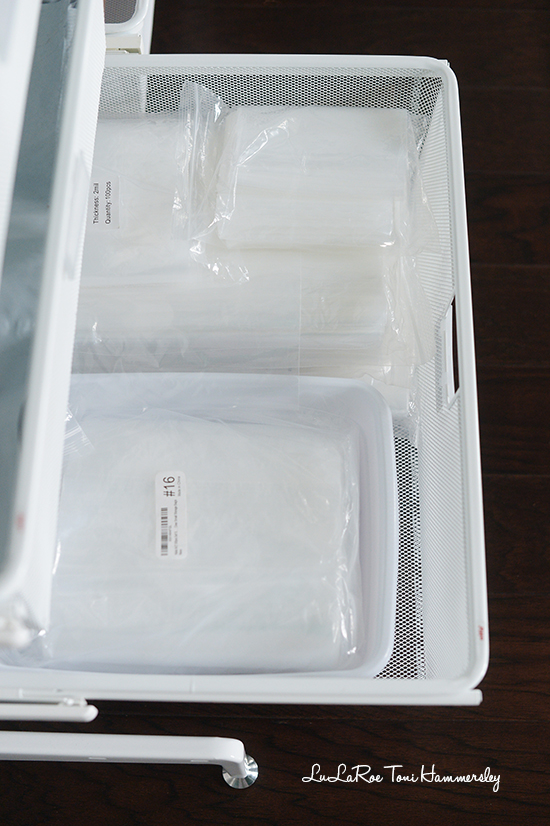 The drawer labels are perfect! I haven't labeled them yet as I'm still moving things around. Once I have a final layout, I will label.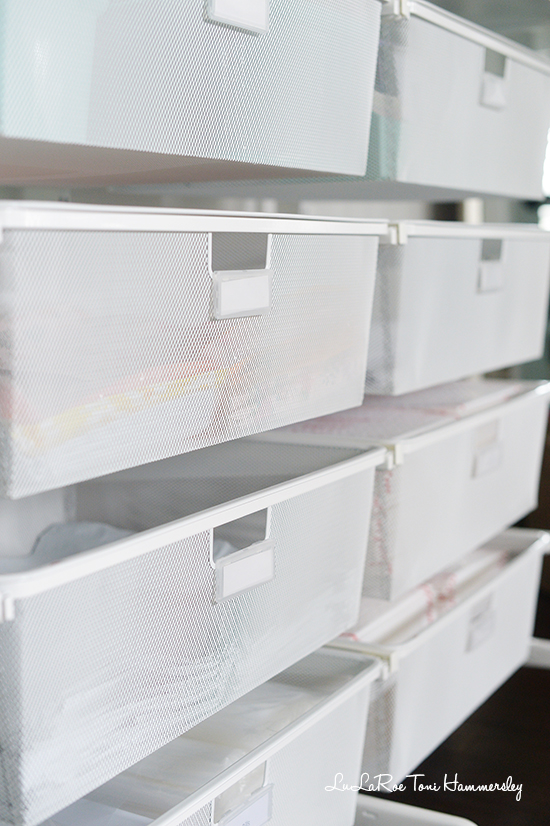 My shipping station is all put together and I'm ready to begin shipping!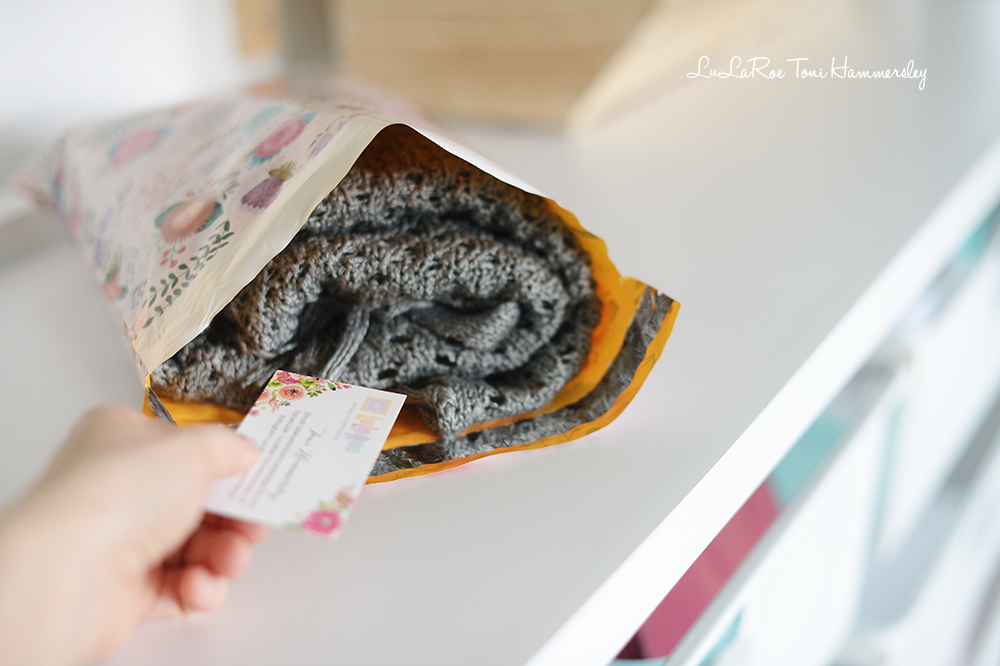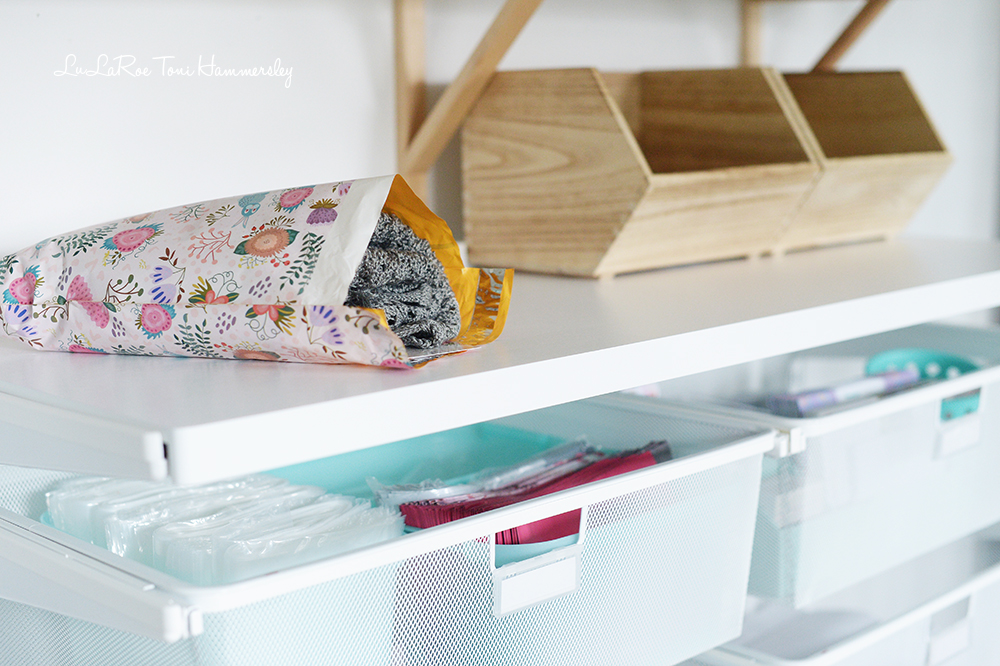 I'll show you my room filled with inventory soon!  My LuLaRoe launch party begins tonight at 7pm EST and will be held every Sunday evening at 7pm EST.   Click on the link below to join in on the fun. Have a great day!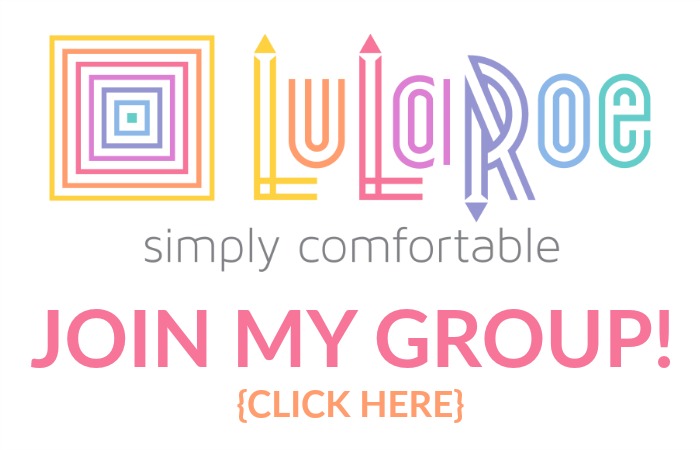 Disclaimer: I was gifted the elfa drawer system in exchange for a review on my blog. You will also find affiliate links within this post. As always, all opinions are my own & I only recommend products or services I use personally and believe my readers will enjoy. I am disclosing this in accordance with the Federal Trade Commission's 16 CFR, Part 255: "Guides Concerning the Use of Endorsements and Testimonials in Advertising. Please click here for full disclaimer.
Tags: container store, elfa, LuLaRoe, lularoe organization, lularoom, office, office organization
Blog, February 2017, LuLaRoe Room, Office, Organize Posted in 8 comments