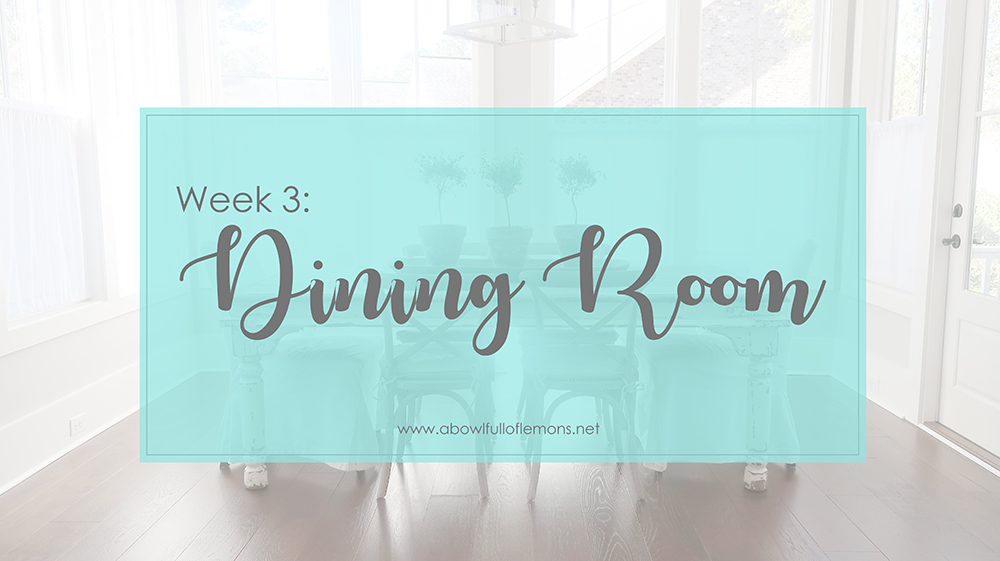 Welcome to week 3 of the 2019 Home Organization Challenge. This week, we are moving on to the dining room. If your dining table is used for a "store all" or if you don't remember the last time you dusted this space, it's time to give it some attention. This area shouldn't take too long. Be fierce and stay focused. You will finish in no time.

If you're new to the challenge, print out the schedule and checklists below and begin on the current week. If you missed the first two challenges, re-visit them when you have free time. We've organized the kitchen and the pantry. For encouragement, join our Home Organization Facebook community to share your progress, or struggles, or questions. Or simply look through the photos and read how others are doing.
PRINT –> Free Challenge Kit

Organizing the dining room is a pretty simple process. If you have a hutch or buffet table, you can easily create a functional space. If you don't have one, you can use a dresser. The most important thing is to designate a piece of furniture to store everything and completely empty the space.
PREPARE
Gather 4 bins, one for each of the following (Keep, Donate, Trash/Recycle, Other Room).
SORT
Go through everything on the table, buffet, drawers & shelves, dividing into 4 categories. Purge as much clutter as you can. Place the bins in another room until you are ready to re-organize.
CLEAN
Once you have gone through everything, the room should be empty (besides the furniture). Give it a good cleaning! Scrub the floors, table, chairs, baseboards, buffet, mirrors, windows, etc. Clean it all!
ORGANIZE
It's time to go through everything in the "keep" category. Put the other boxes where they belong. When organizing, go through one item at a time – placing into categories (in drawers, baskets, shelves, etc). Below are some examples of categories you can use to store things in a buffet or hutch.
Disposable dishes (plates, cups, napkins, cutlery)
Napkin related items (cloth napkins & napkin rings)
Seasonal linens & placemats

Our home has an open floor plan. With that, our dining room is surrounded by 3 walls of windows and the kitchen on the other side. There is no room for furniture to keep our dining room necessities. So this space was super easy for me to "organize".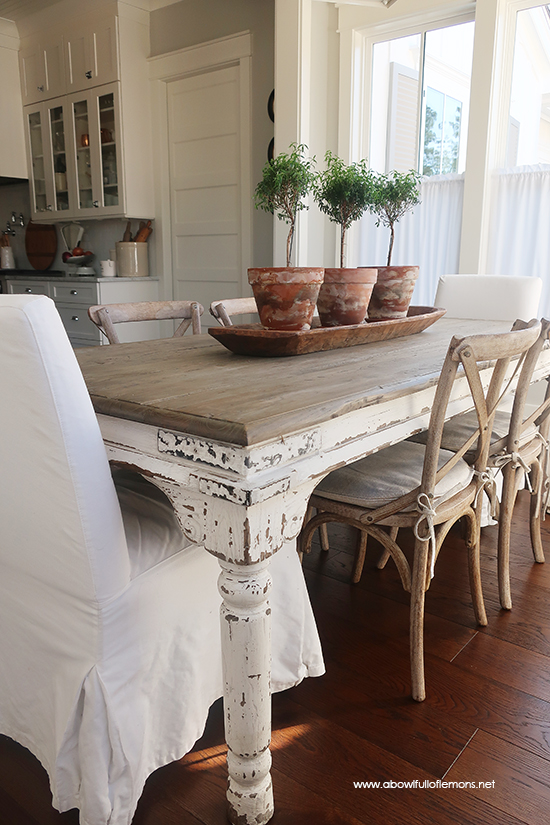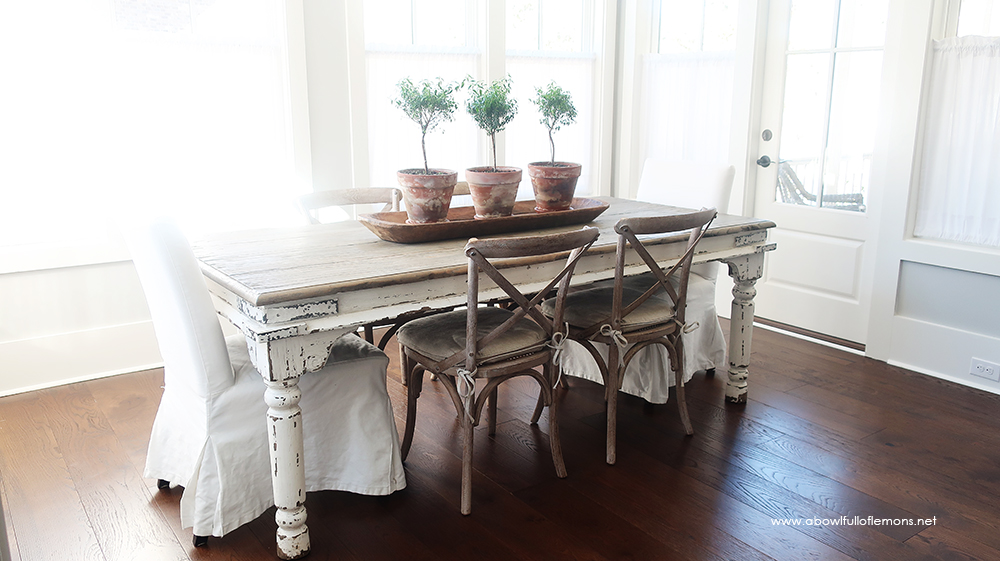 I keep the tableware in the kitchen drawer closest to the dining space. It contains the placemats, cloth napkins, and napkin rings that we use daily.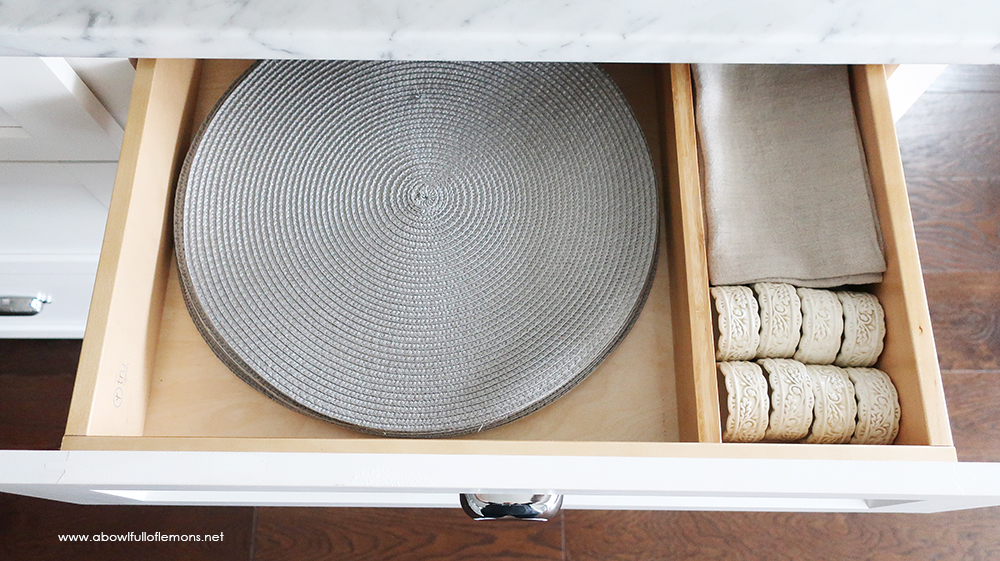 Our entertainment pieces are kept in a cabinet in the living room. It's near the kitchen/dining room and easy to get to.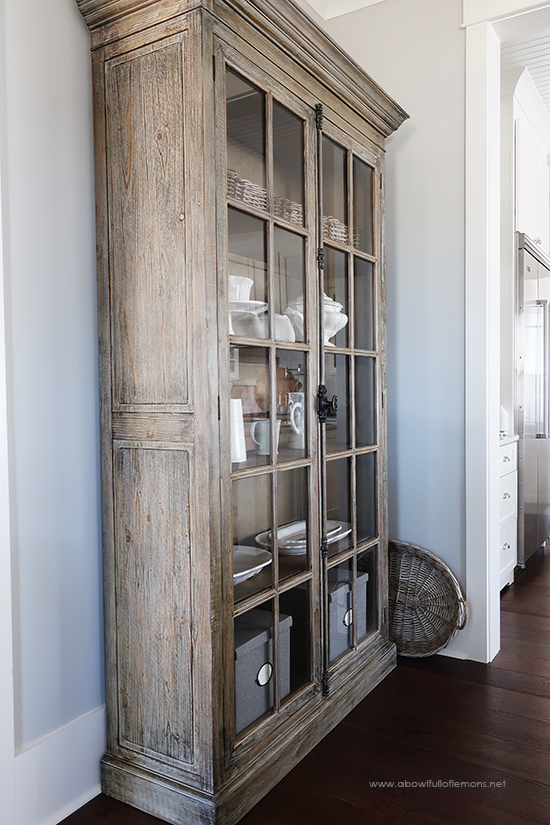 Because I don't have more new dining room photos to share, I will share a few photos from my old dining room. Hopefully these will give you some inspiration and motivation to get started.
THE CHINA CABINET. A hutch or china cabinet is an essential part of dining room organization. It can house entertaining pieces, extra candles, batteries, and so much more.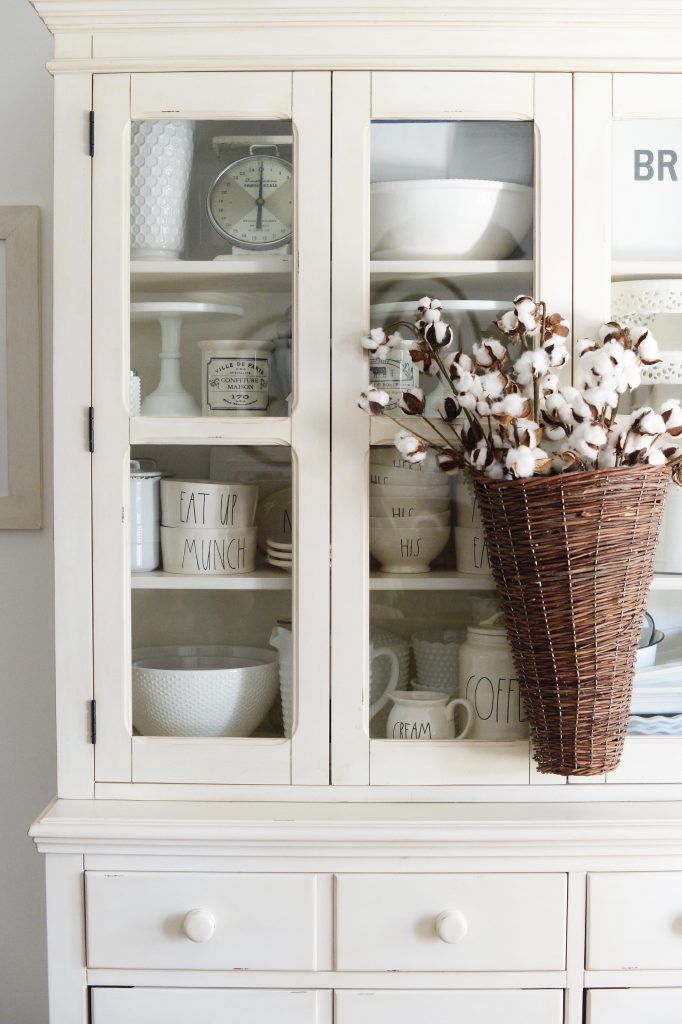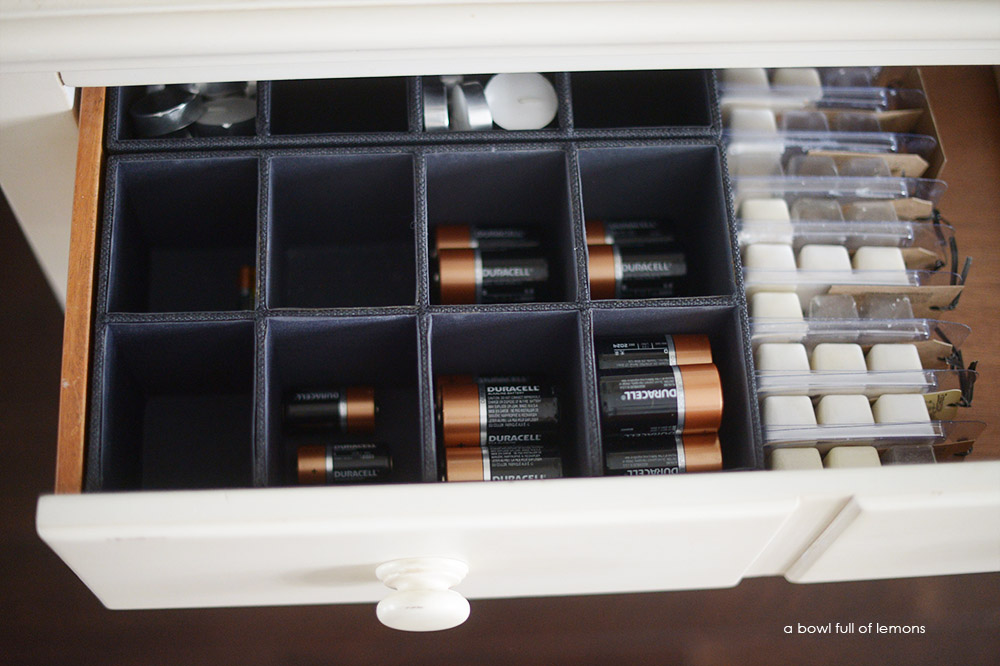 BUFFET TABLE. The buffet table is another wise decision when it comes to dining room organization. You can store table linens, placemats, napkin rings, and more in these drawers. Not only is this piece great for organizing, but you can use it to house your food platters during meals.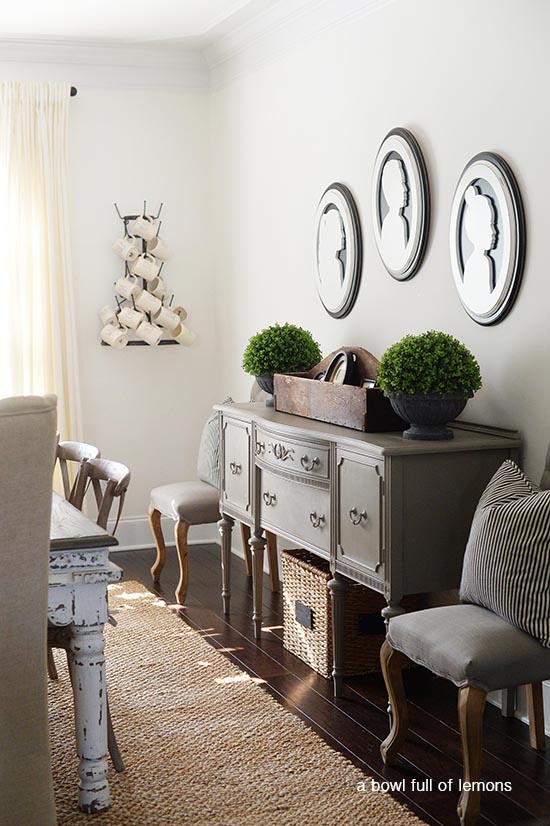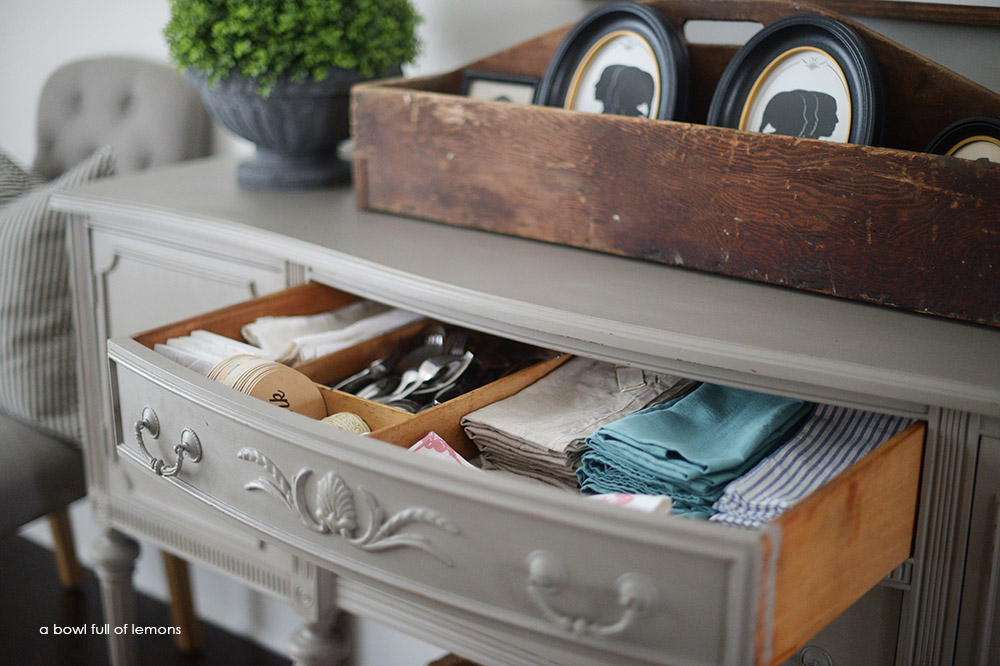 Here are a few blog posts that will inspire you to get started in your dining room.
2. Organizing Heirlooms & Collectibles
5. 2018 Dining Room Organization

If you want a companion guide to our challenge, purchase The Complete Book to Home Organization. It includes all 14 weekly challenges as well as a ton of inspiration and tips about the spaces we will be organizing. No need to log onto the computer for ideas, this manual has it all!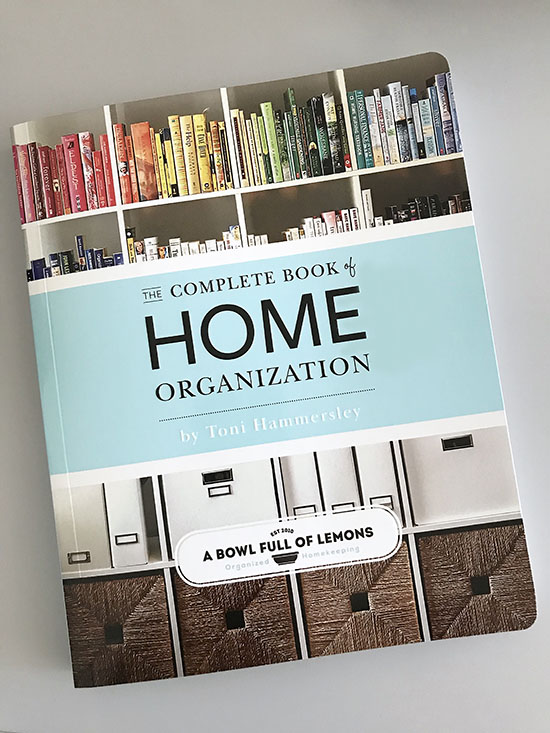 If you need more guidance on cleaning your house, be sure to order the sister book The Complete Book of Clean. It has tons of tips and checklists that will teach you how to get your homes sparkling clean.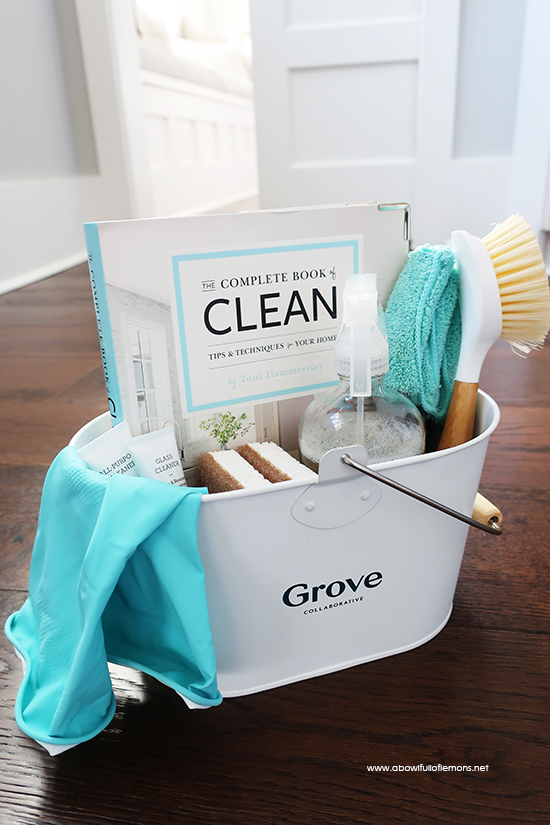 Sort through your dining room this week and implement some organization.  Purge all of the things that don't belong. Follow the step by step process I've laid out for you. Make sure to set up organized zones for better functionality.  (You can find the zones I use in my book). 
Try not to get side-tracked and don't move ahead until you are completely finished with the space. Share your progress on Instagram using the hash tag #abfolchallenge, blog about the weekly challenges, and  share your before and after pictures over at my Home Organization group here.  
Hold yourself accountable and finish all 14 challenges! I can't wait to see what you accomplish.  Good luck. I'll see you back next week for the week 4 challenge. Happy Organizing!
~Toni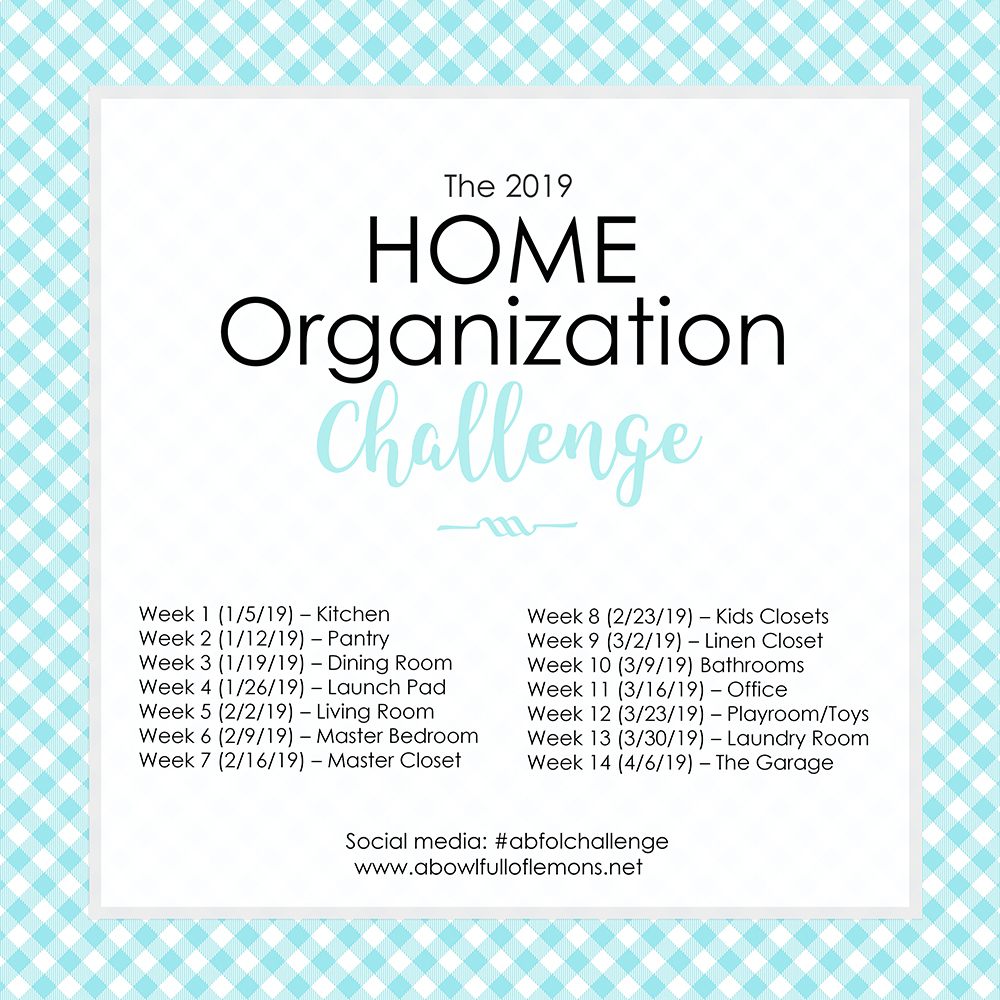 Disclaimer: You may find Amazon affiliate links within this post. Thank you for your support to A Bowl Full of Lemons.
Tags: 2019 Home Organization Challenge, dining room, dining room organization
2019 Home Organization Challenge, 2019 Home Organization Challenge, Blog, Dining Room, Organize Posted in 2 comments