My kids begin school in 2 weeks (yikes), so I have been spending the past several days preparing our home for a new routine, schedule, and with that – a brand new menu plan.  I designated a spot in our kitchen for all of this and I call it our "School Command Center".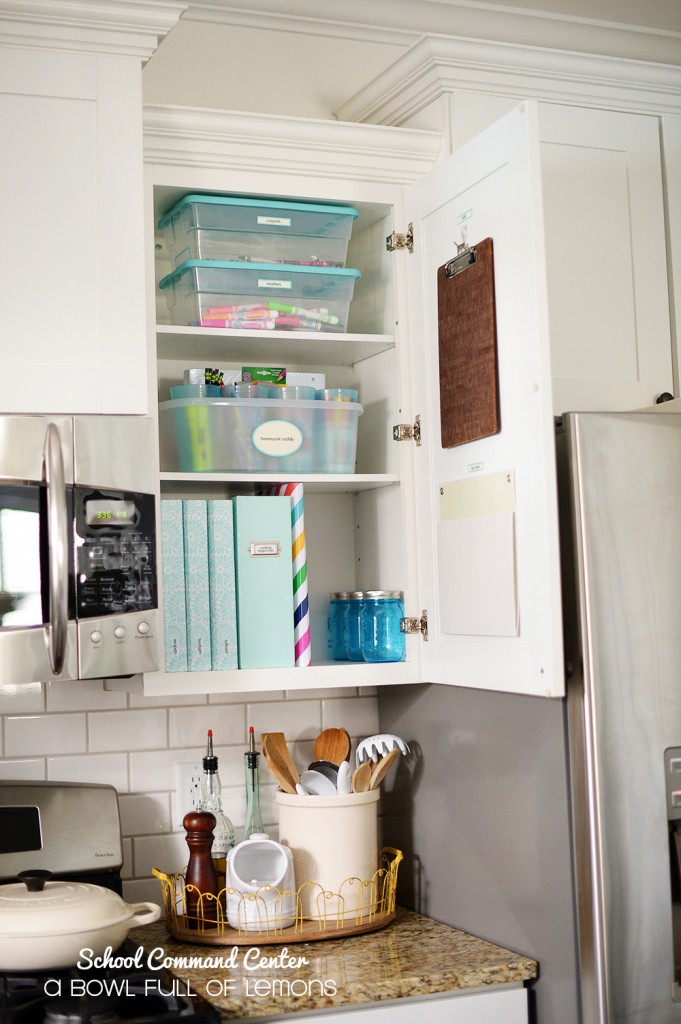 Our school command center includes:
School binder
Budget binder
Recipe Binder
Cooking Magazines
Sports schedules
Sign & Return Sleeve
Homework Caddy
Art Boxes (Crayons & Markers)
Keepsake Accordian
Kids Money Saving Jars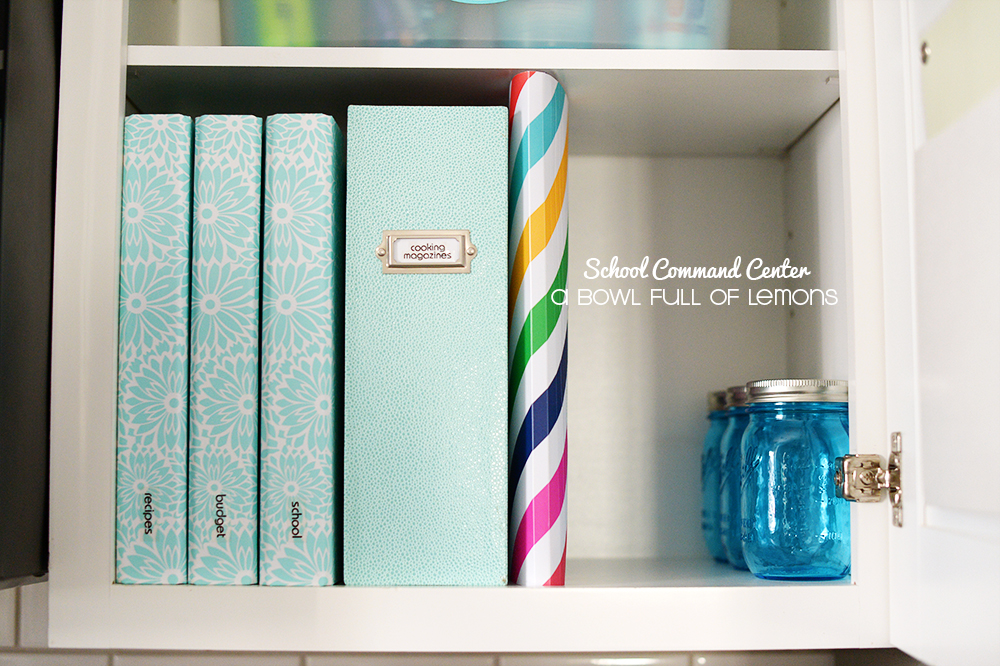 I used a Martha Stewart magazine bin (from Staples) to store my cooking magazines. When it's time for me to create our weekly menu, I pull out the bin & start planning.  Its very handy.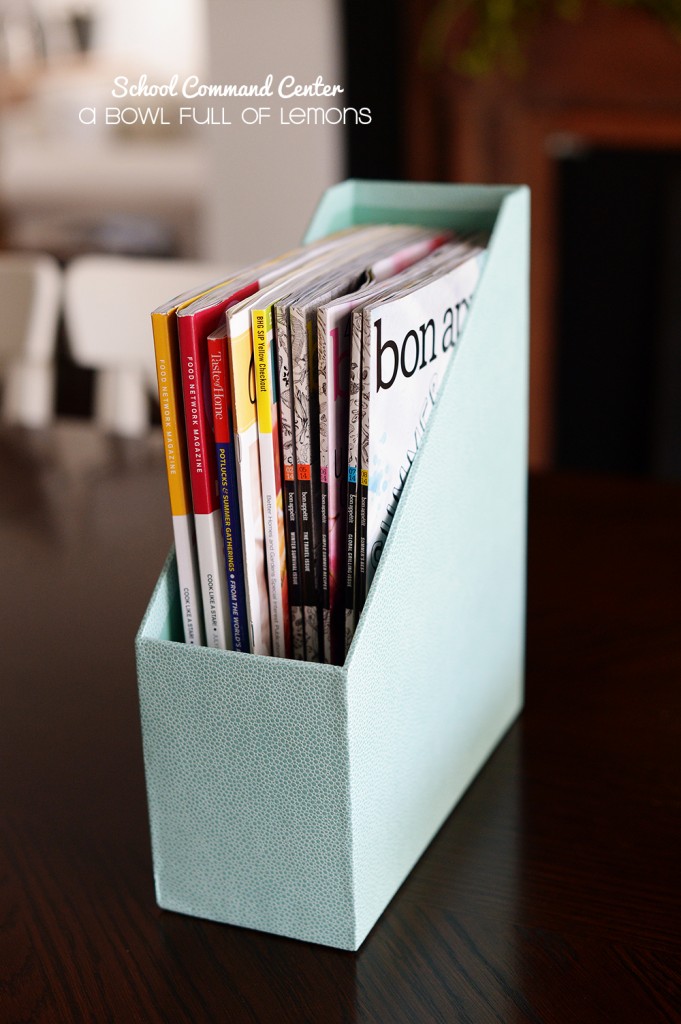 Next is the kids "Homework Caddy".  I shared how you can put one together yourself, last year on the blog (here).  I've  updated it a bit and placed it on the second shelf of the "School Command Center".  It's very convenient.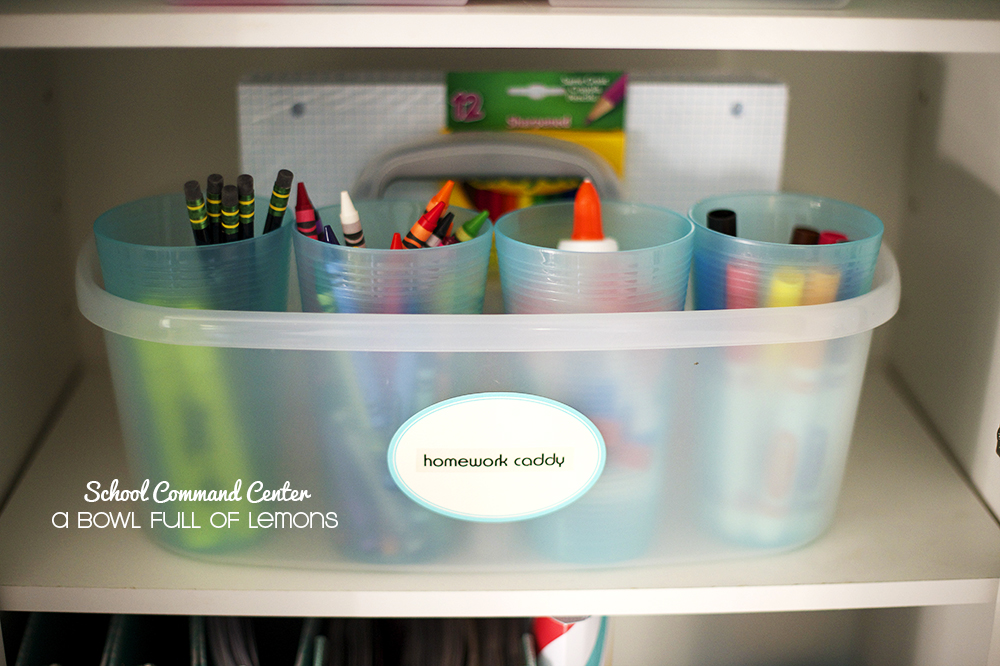 The extra crayons & markers are stored in shoe boxes from Target.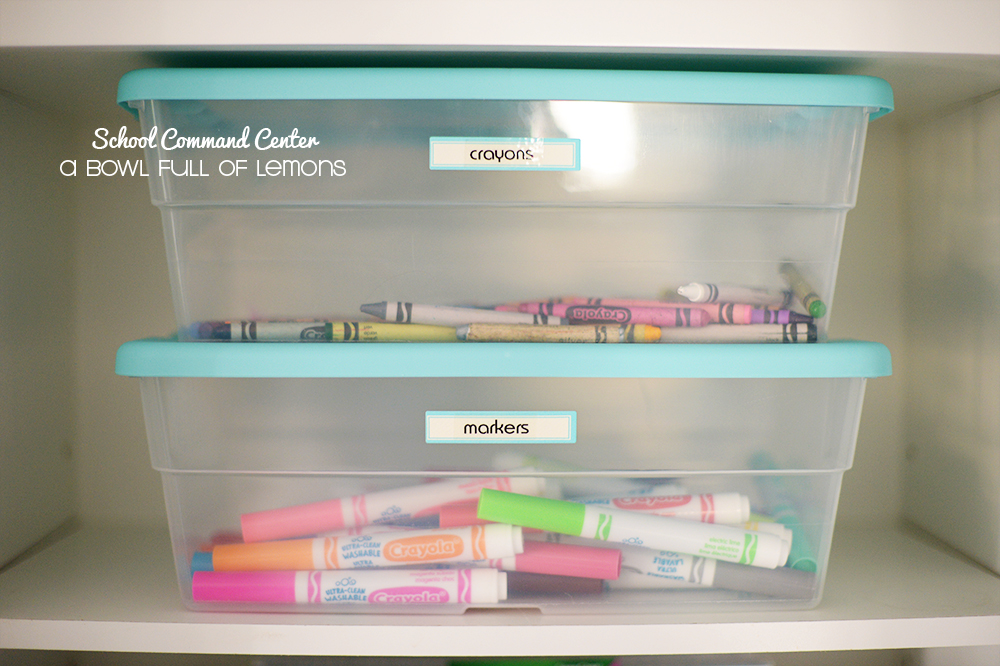 SIGN & RETURN:  I keep a sleeve attached to the door of the cabinet for all "sign & return" papers. If the kids have something that needs signed for school, they put it in this sleeve & every evening after dinner, I go through the papers. Once Im done signing, I hand them over to my kids to put in their backpacks.
SPORTS SCHEDULES:  I also hung a clipboard on the door. This is for all sports schedules. My kids are in so many sports!  I'm sure many of you can relate.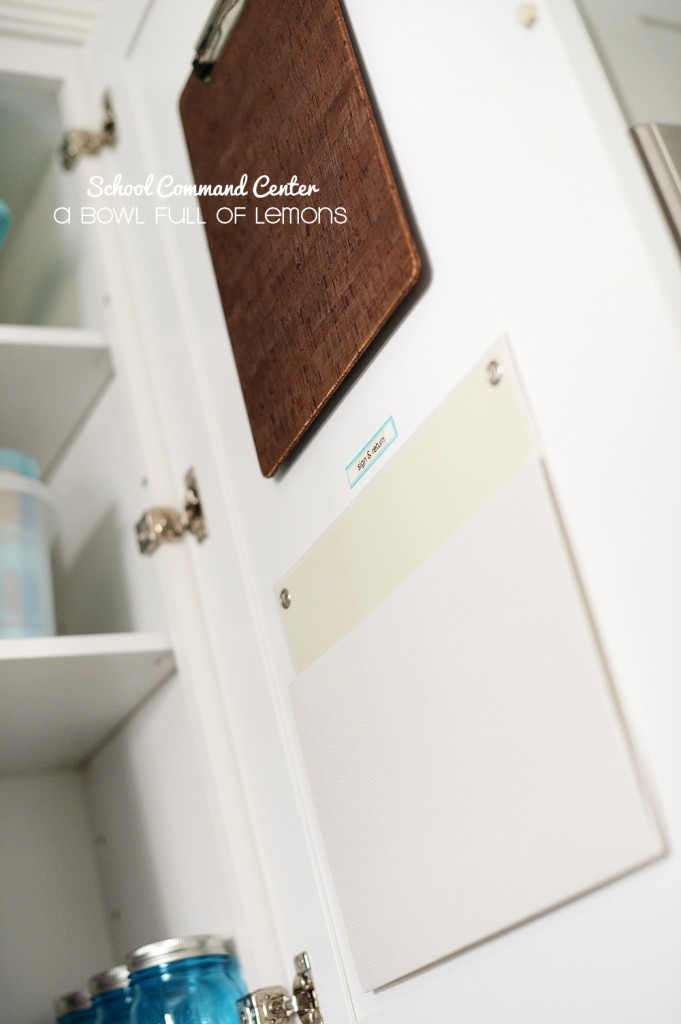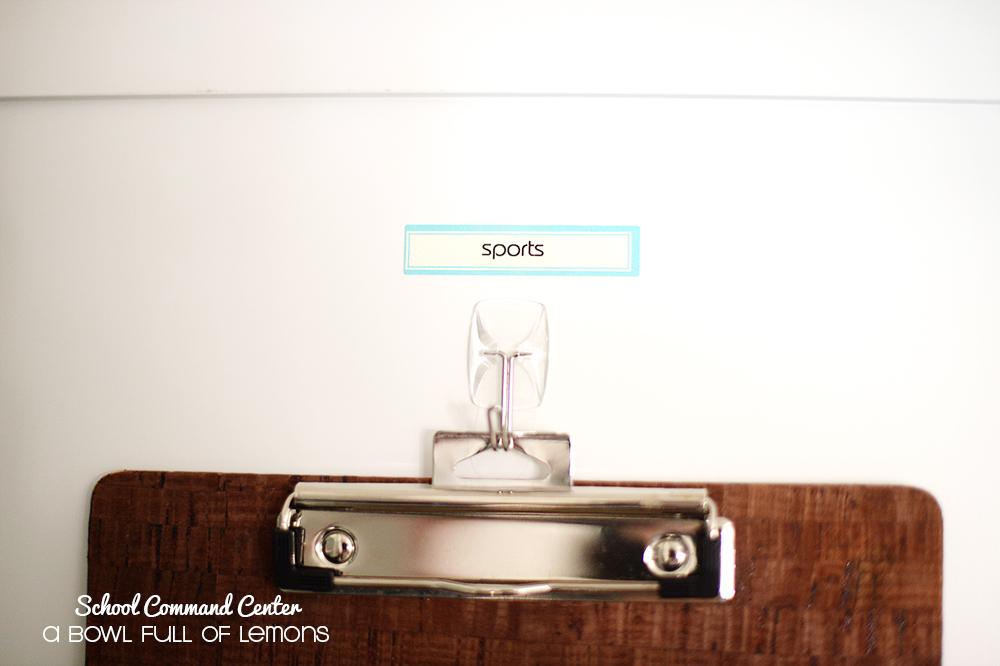 This fall, I am beginning a new chore & allowance system to teach my kids about money & responsibility.  I am using the printables created by Modern Parents Messy Kids. (You can find out more about this system here).   I keep their savings jars in this cabinet.  If they want to deposit or withdraw chore money, I have it all right her for easy access.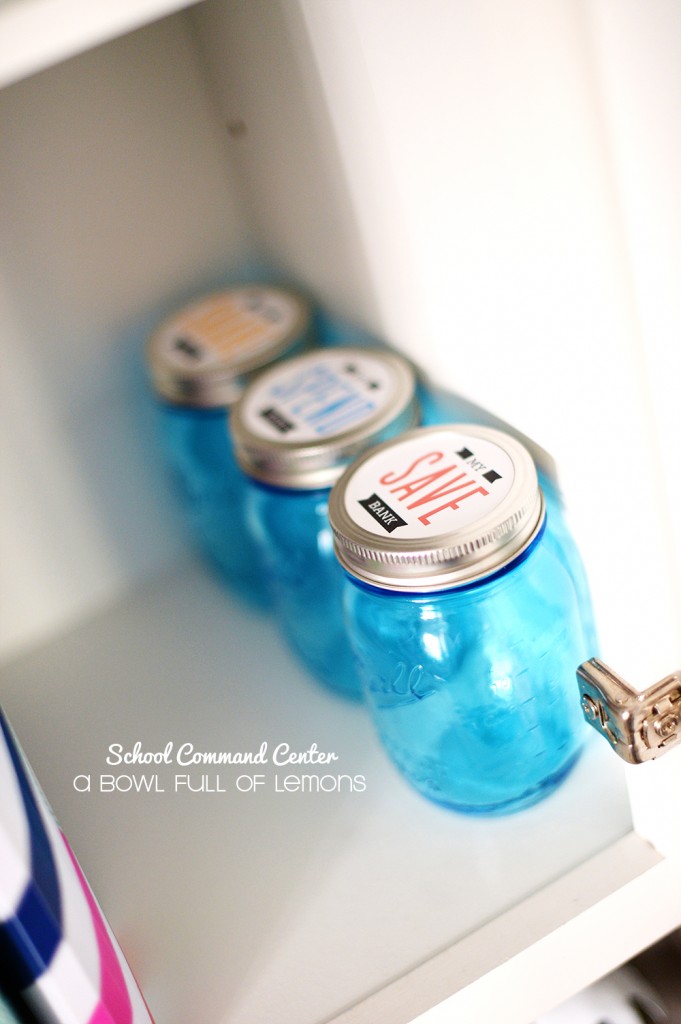 My Homekeeping Binders (Purchased at Staples):
Recipes – I have so many favorite recipes, printed from different sites. Learn more about this binder here.
Budget – I can't imagine life without my Budget Binder.  Find out about it here.
School – This binder contains all of the printables in the "Back to School Printable Bundle" found here.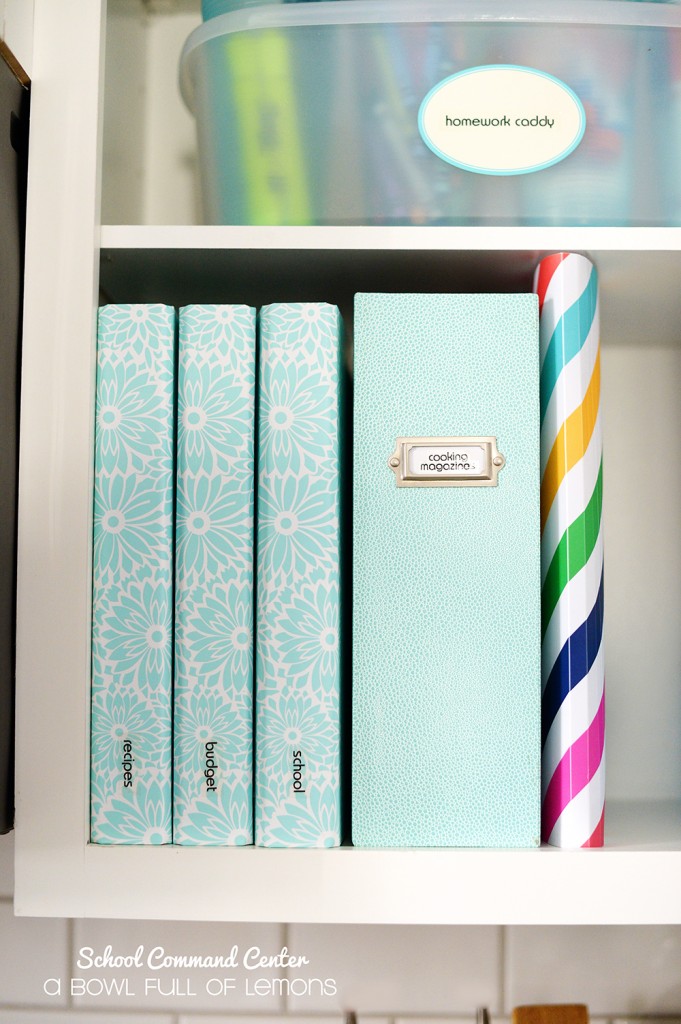 The rainbow accordion (purchased from Walmart) is used to temporarily store my kids school keepsakes in. Every month, l go through it and file the papers in my kids keepsake boxes. Learn more about them here.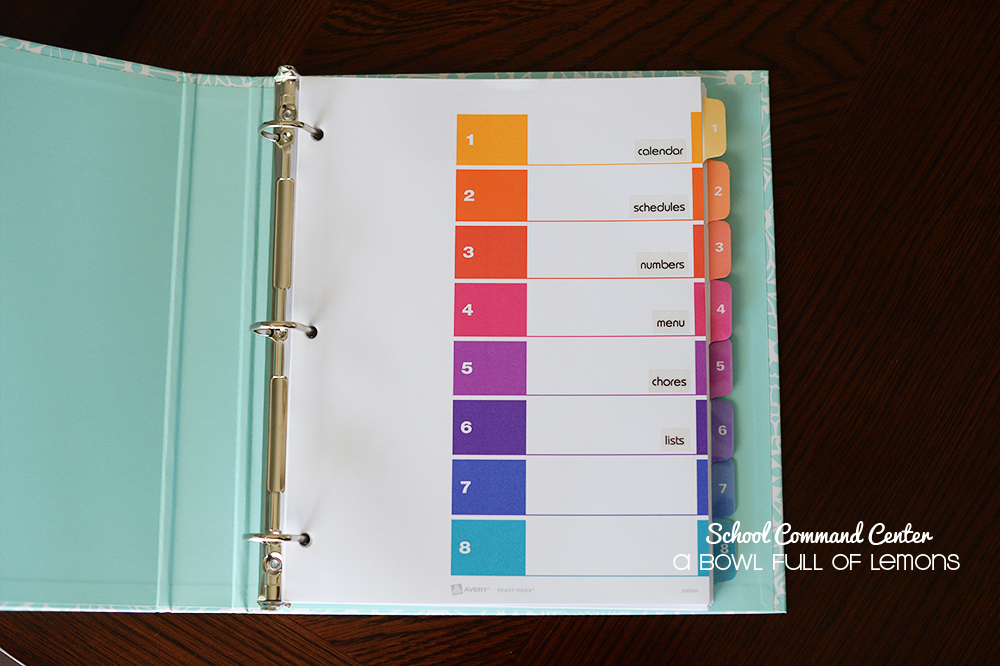 Meal planning is fun with these cute sheets from the Back to School Printable Bundle.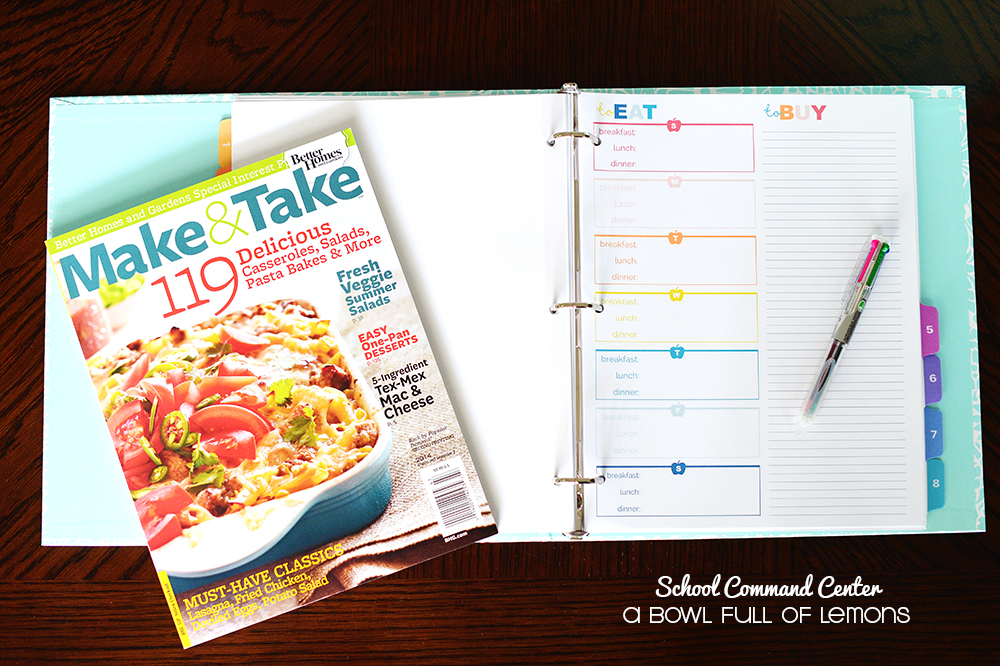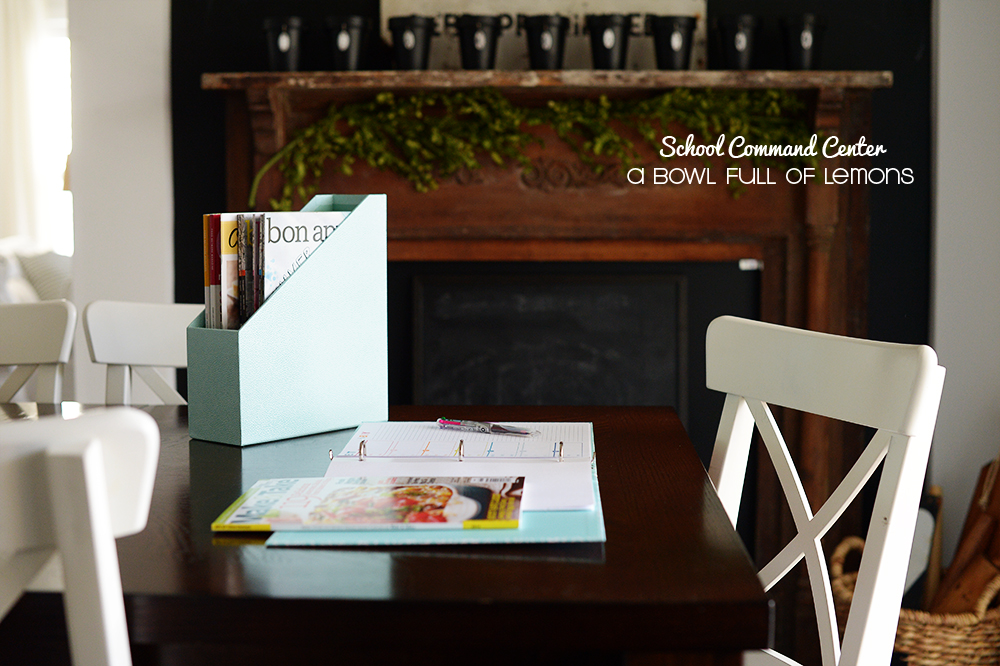 I hope I got your mind spinning with new ideas for your home & back to school routine. Happy Organizing!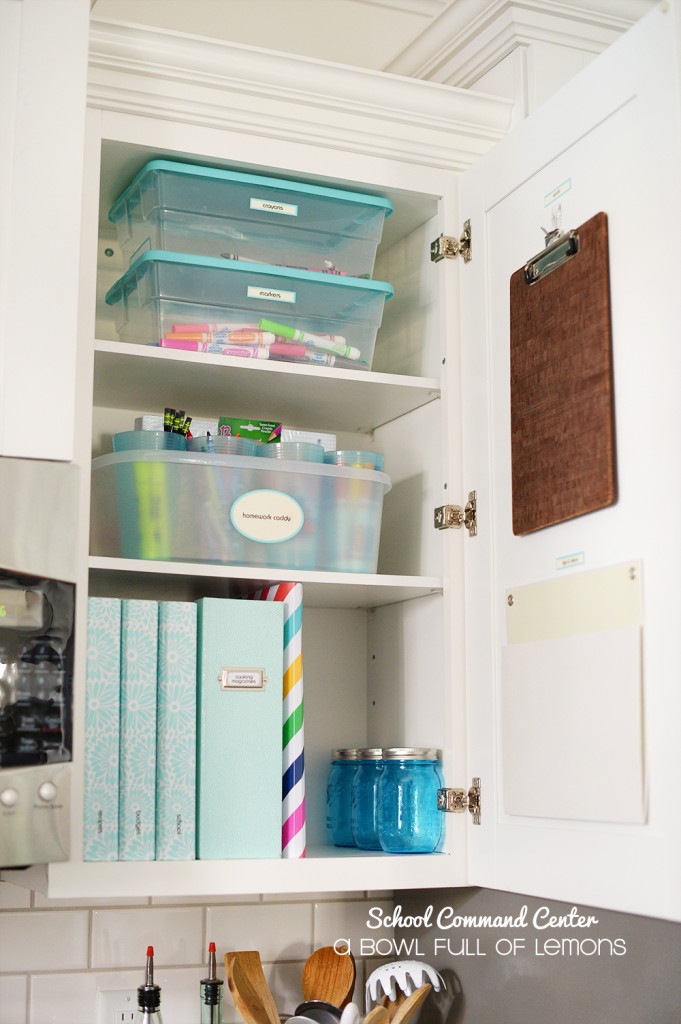 To see more school related blog posts, visit this page.
Tags: back to school, command center, organizing, school command center
August 2014, autumn, back to school, back to school bundle, binders, Blog, Cabinets, command center, Kitchen, menu planning, Organize, Planners & Binders, recipe binder, schedules, school supplies Posted in 21 comments