Welcome back to A Bowl Full of Lemons week of "Daily Cleaning 101".  Today I am sharing my 6th step to "keeping a clean home", 10 minute pick ups. During the day, things get left out, moved, and cluttered easily.  In order to keep the house straightened, you must go through each room and declutter.  A 10 minute pick up at least twice per day will alleviate pile ups that tend to happen.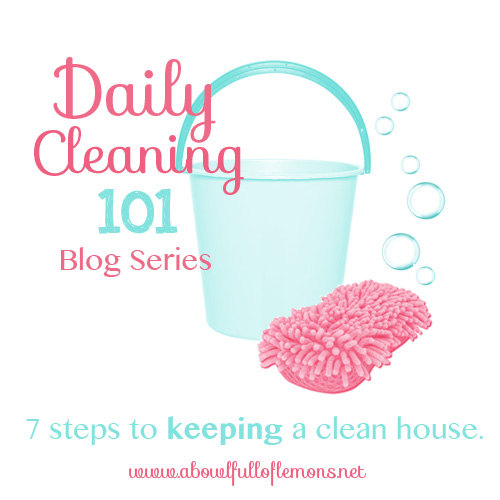 If you missed the previous steps, here they are…
Step 1 – Kitchen
Step 2 – Floors
Step 3 – Bedrooms
Step 4 – Bathrooms
Step 5 – Laundry
Step 6 – 10 Minute Pick ups
Step 7 – Schedule
Step 6 – "10 Minute Pick Up"
Begin AND end your day with a 10 minute pick up.  Go through each room and put things back where they go.  Take only a minute or 2 in each room.  Use a laundry basket or a basket with a handle to collect things.
Teach your kids to do the same, every evening before bed.  Set the timer for them so it's more fun.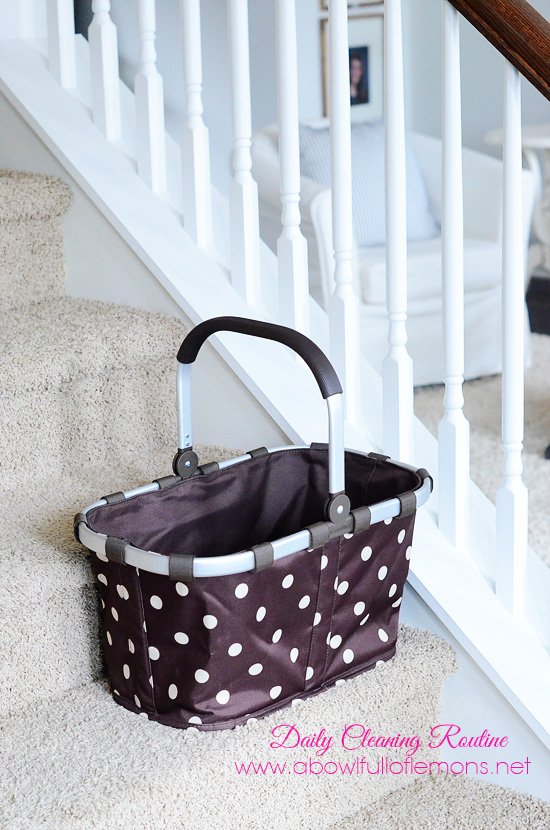 I use the Reisenthel Carry Bag to do my 10 minute pick ups.  Its sturdy yet collapsable when not in use.
Free Printable
Click on the picture below to print the Daily Cleaning 101 checklist out. It will remind you of what needs done and how little time it takes. Please do not redistribute. Personal use only.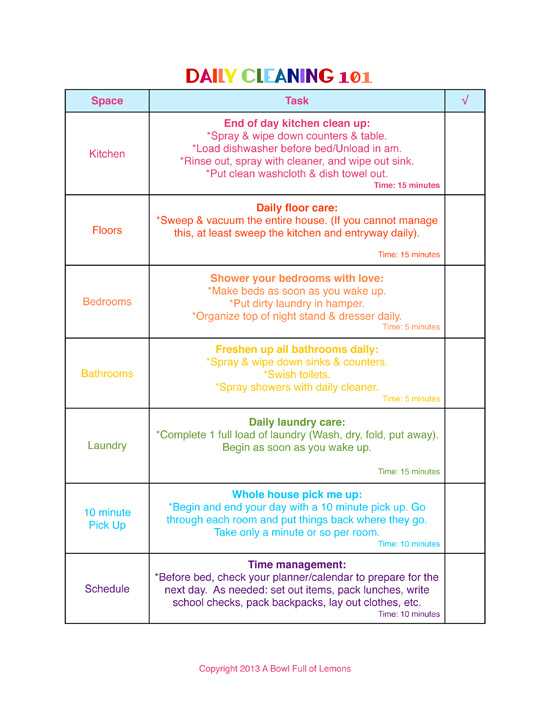 My favorite cleaning products
Cleaning Plain & Simple by Donna Smallin (My "go to" book for cleaning tips, how to's & recipes)
Get Clean Starter Kit (Contains everything in my cleaning kit minus Scour Off)
Scour Off (To clean my sink weekly)
Real Simple microfiber cloths
Oreck Magnesium Vacuum (Giveaway at the end of the Series)
Basic H (Floor cleaner)
Reisenthel Carry bag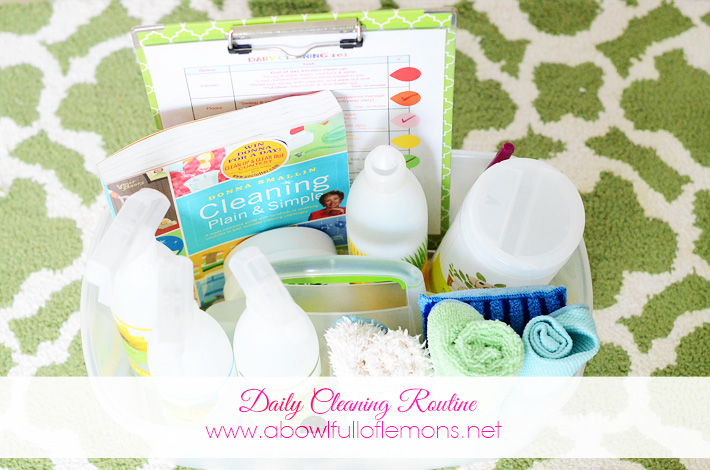 Conclusion
Taking 10 minutes twice a day to pick up the mess will keep your house in order.  Its so easy.  Don't forget to teach your kids to do the same!
Tags: cleaning, daily cleaning 101
Blog, Clean, Cleaning, Daily Cleaning 101 Posted in 16 comments