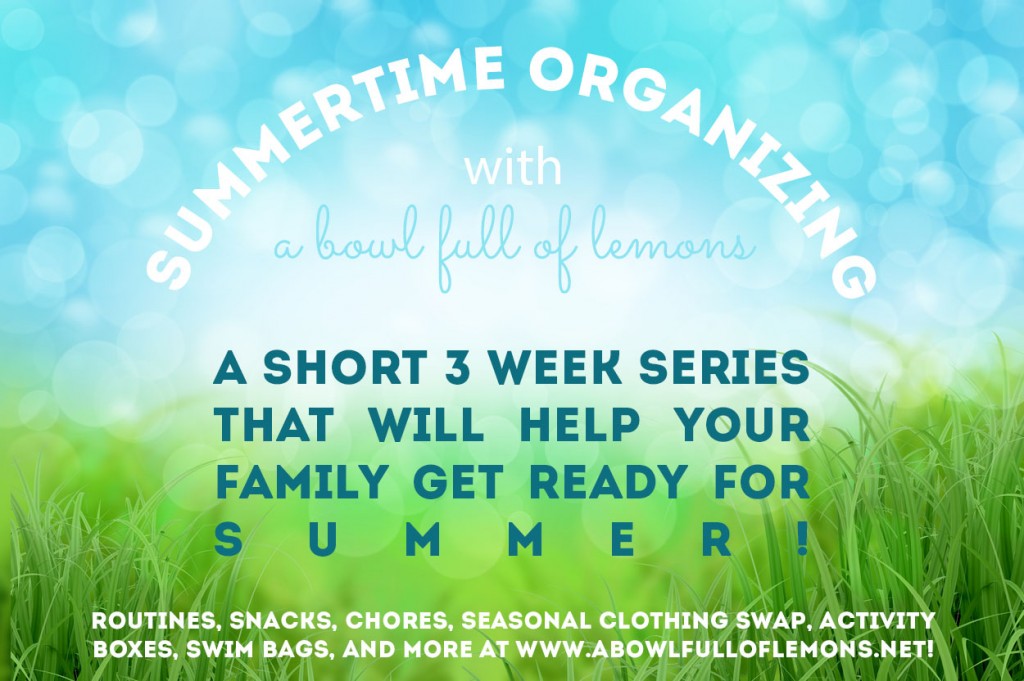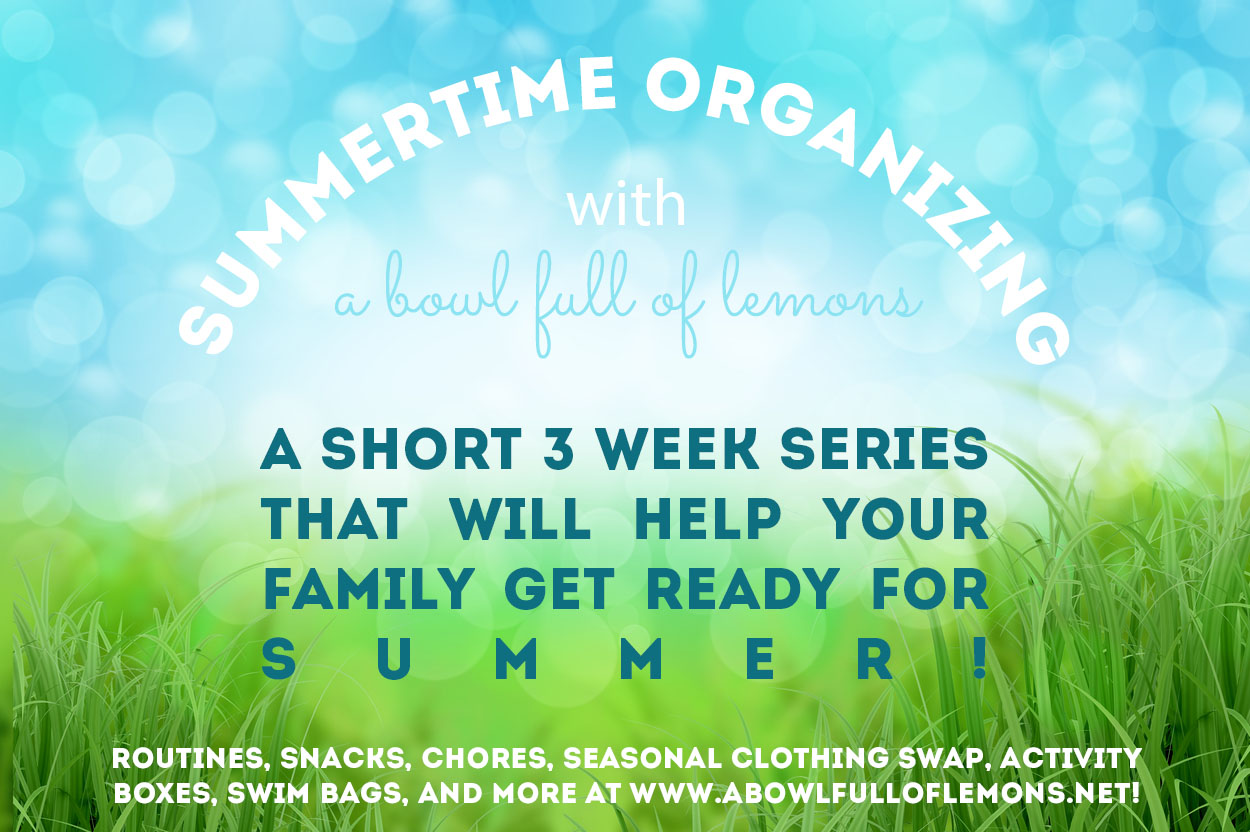 Welcome back to A Bowl Full of Lemons "Summertime Organizing" series.  If you've missed any posts in the series, you can visit them HERE.  This week, I've already shared how to "Organize Summertime Snacks" & Morgan shared how to "Organize your summer travel".  Today I will be showing you how I organized my daughters seasonal clothing & you will also get a FREE PRINTABLE so you can organize your family clothing too!  Lets get organized!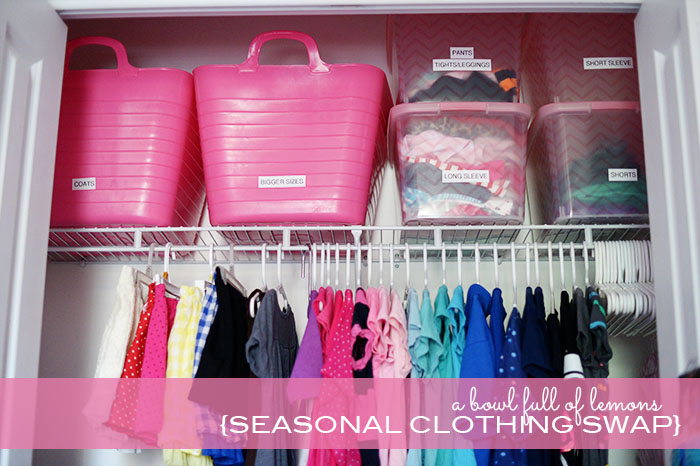 Seasonal clothing swaps should happen twice per year, once in the spring and once in the fall (if you live in seasonal climates).  Swapping out the clothes allows for extra closet and drawer space. It alleviates cramped spaces & clutter.  It's also a great way to inventory what you have and what you need.
1. Empty Closets & Drawers
The first thing you need to do is take everything out of the closets & drawers. Place all of the items on the bed.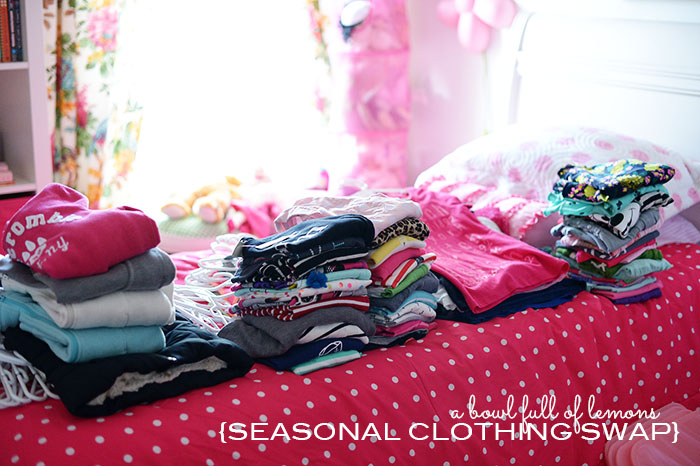 2. Sort
Next sort through each piece of clothing, one at a time. Create a (folded) pile for each type of clothing you are going to store away.
Ask yourself: 
Does it fit?
Will you wear it again?
Will you keep it, give it away or sell it?
Organize into the following piles.
Tops
Bottoms
Outerwear (if necessary)
Dress clothes
Pajamas
Swimwear (if necessary)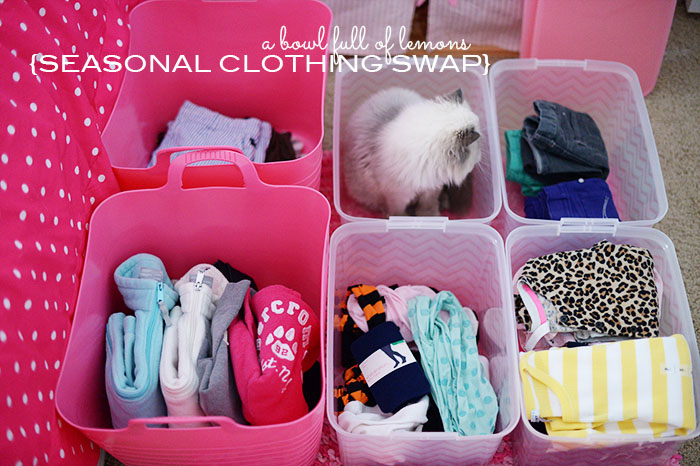 I purchased all of my bins at Target.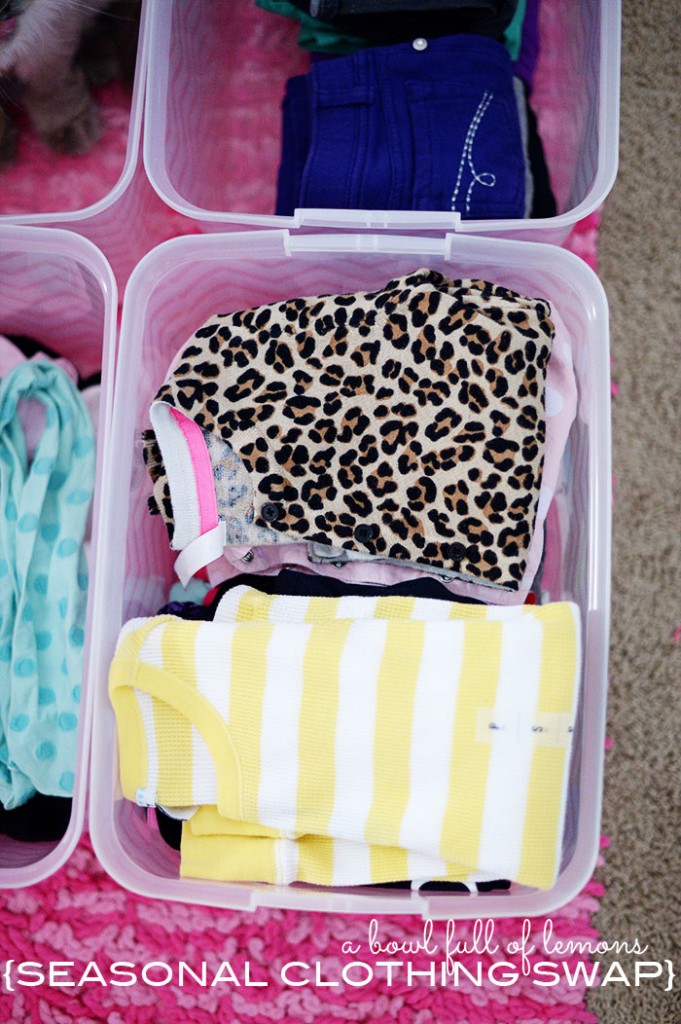 3.  Donation Box
Place all of the clothing you are not going to keep, into a donation box.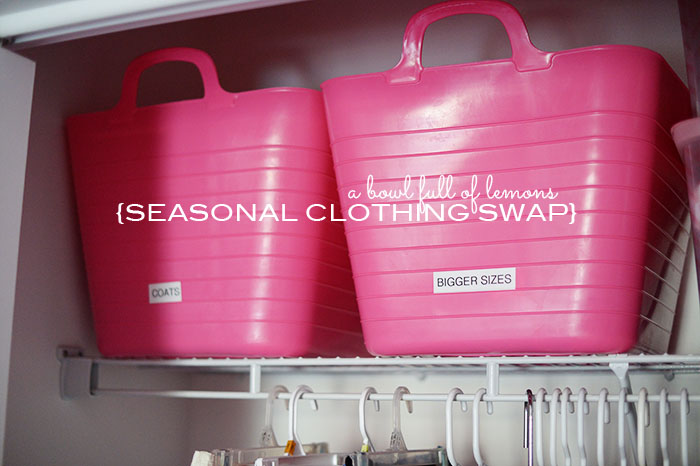 4.  Too Big?
If you are like me, you keep "hand me downs" from older siblings. If this is the case, designate a "bigger sizes" box to store clothes that don't yet fit.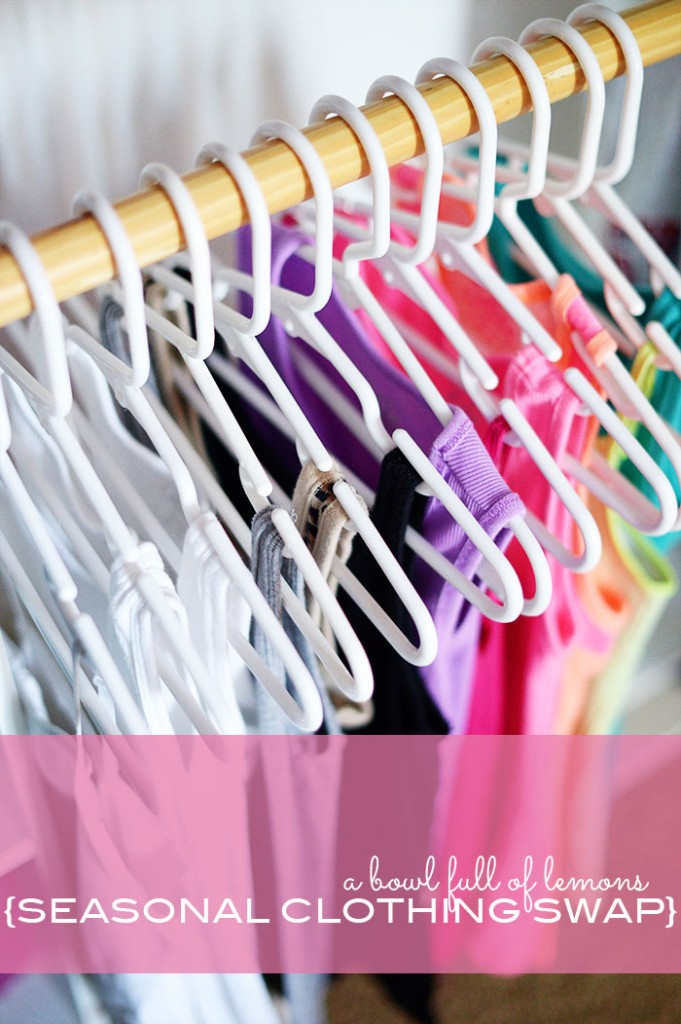 5.  Seasonal Bins
Label seasonal bins to store out of season clothing & place them in the closet or attic.  Label each box…
Tops
Bottoms
Outerwear (if out of season)
Dress Clothes
Pajamas
Swim Wear (if out of season)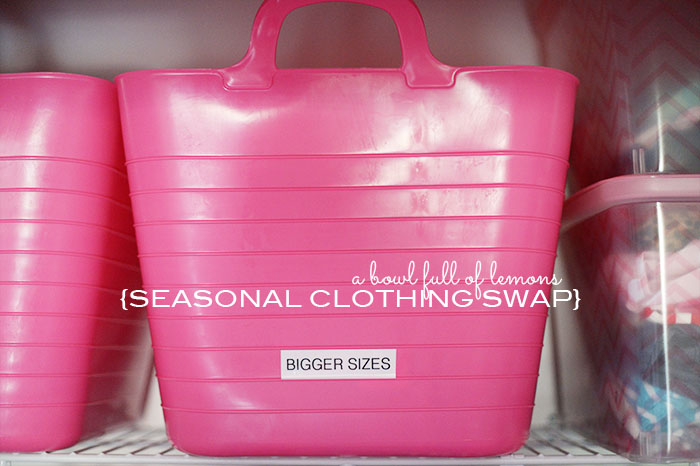 6.  Inventory seasonal clothing with my FREE PRINTABLE.
Go through your "in season" clothing, hanging each piece into sections in the closet or fold them into categories inside of drawers.  Once everything is hung or placed into drawers, count how many items you have of each type of clothing (see list below).  Write everything down on the inventory checklist.  Take this list with you the next time you go shopping for clothes.  Click HERE to download the checklist for free.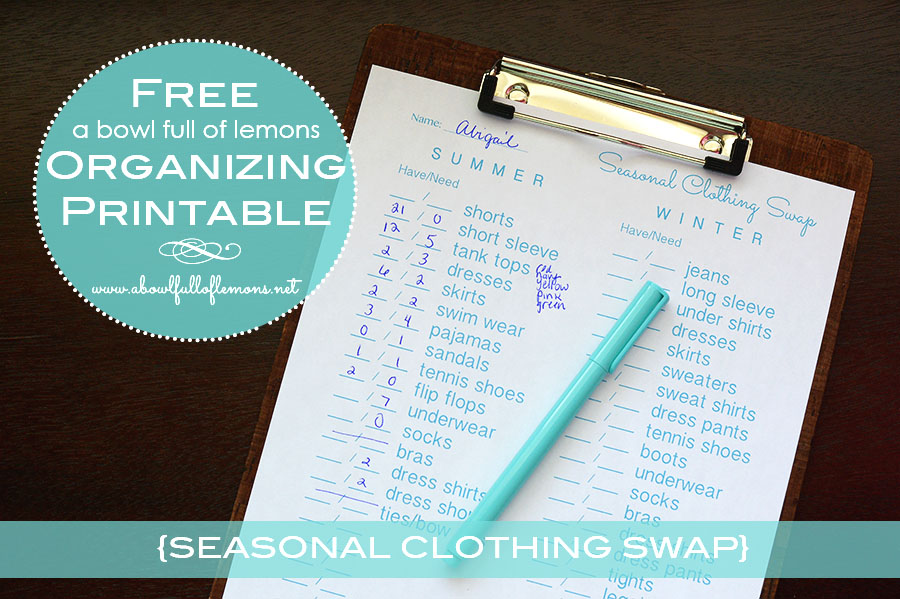 HAPPY ORGANIZING & HAVE A FUN FILLED SUMMER!  I'll see you back in a few days for some more "Summertime Organizing".
Tags: closets, organize, organizing, summertime
Bedrooms, Blog, closet, Closets, decluttering, labeling, May 2014, Organize, Other Spaces, printables, storage, summer, summertime organizing Posted in 15 comments