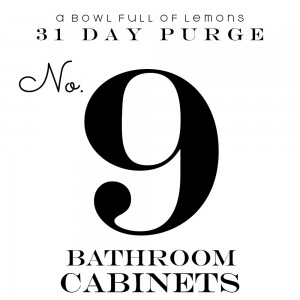 Today we are going to be purging our bathroom cabinets.  All of those expired toiletries, torn wash cloths, empty bottles and things that just don't belong… need to go!  You are doing beautifully this month.  Keep the stamina going.  We are a third of the way there.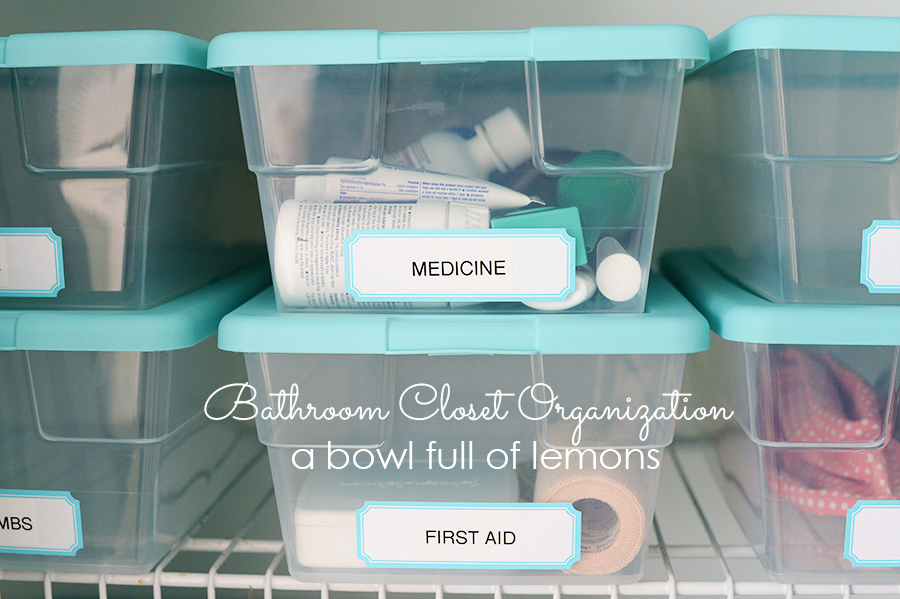 Purge Day 9: Bathroom Cabinets
Task:  Empty all bathroom cabinets & drawers.  Purge empty bottles, un-used items, trash, etc.  Scrub surfaces clean.
Organizing Tip:  Separate items into categories & place in baskets, bins & containers.  Label each container.  To see how my bathroom is organized, visit my post here.
If you are new to the purge, start at the beginning HERE. Don't forget to share your purge pictures on Instagram using the hashtag #abfol31daypurge.
Tags: 31 day purge, bathroom, declutter
31 Day Purge, Bathrooms, Blog, Clean, decluttering, decluttering, October 2014, Organize, purging clutter Posted in 5 comments