Welcome to the final step of Daily Cleaning 101 here at A Bowl Full of Lemons. Today I am sharing my last step to "keeping a clean home", your schedule.  You may think "thats not a cleaning task", but if you don't have good time management skills and a schedule set in place, there will be no time left in the day to clean. Your time will be wasted on nothing and anything, if you don't manage your time efficiently.    This step is especially important if you work out of the home.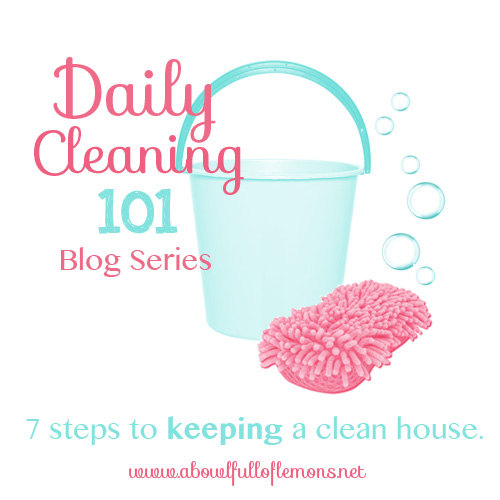 To recap, here are my 7 Steps to keeping a clean home…
Step 1 – Kitchen
Step 2 – Floors
Step 3 – Bedrooms
Step 4 – Bathrooms
Step 5 – Laundry
Step 6 – 10 Minute Pick ups
Step 7 – Time Management – Your Schedule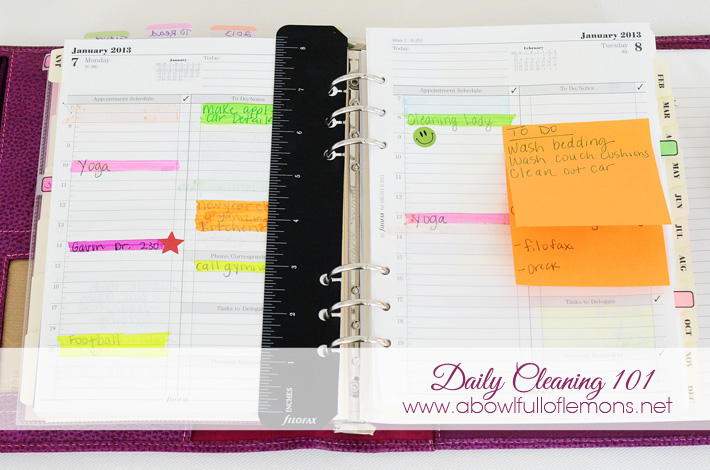 Step 7 – "Time Management – Your Schedule"
Before bed, check your planner & prepare for the next day.
As needed:  Set things out, pack lunches, write school checks, pack backpacks, lay out clothes, etc.
Plan/prep for tomorrows dinner. Does anything need thawed out?  Will you cook something in the crock pot?
"Think" about what you need to do tomorrow.  Be productive and be prepared.
Use a family command center.
Our Family Command Center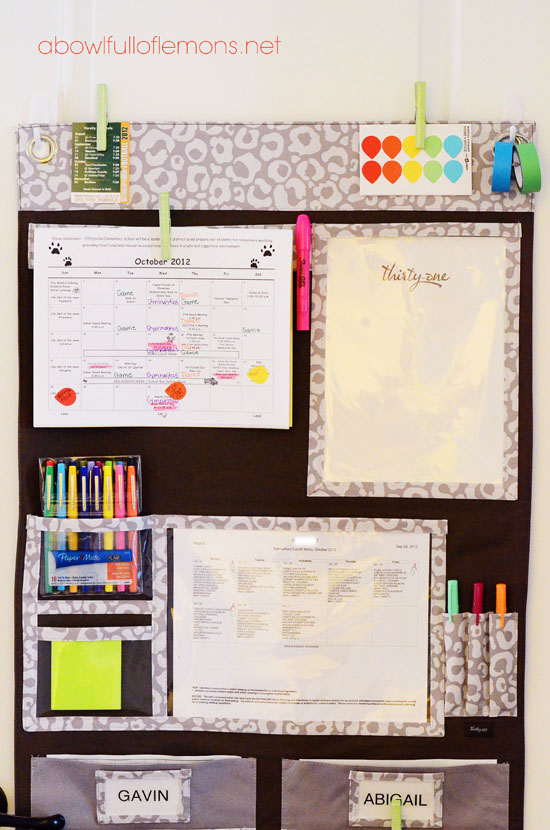 Tips
Find a good planner and write out your daily tasks, menu planning, cleaning schedule, etc.  Use it daily.
 Use the crock pot.  Its so simple to create a well balanced meal all at once.  It also saves a lot of time.
Menu plan.  Write out the entire week's meals and go to the grocery store every week (with that plan). This will save you so much time & money.
 Make sure you have a calendar for the family to use so they can prepare for upcoming days as well. A Family command center works great.
Free Printable
Click on the picture below to print the Daily Cleaning 101 checklist out. It will remind you of what needs done and how little time it takes. Please do not redistribute. Personal use only.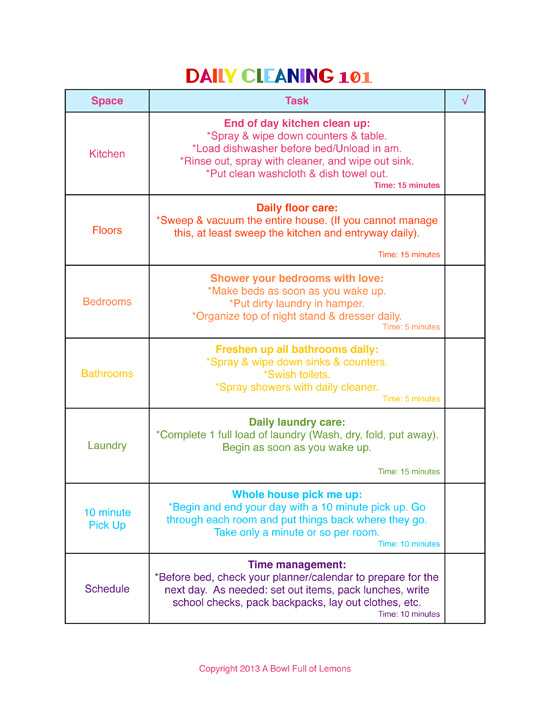 My favorite cleaning products
Cleaning Plain & Simple by Donna Smallin (My "go to" book for cleaning tips, how to's & recipes)
Get Clean Starter Kit (Contains everything in my cleaning kit minus Scour Off)
Scour Off (To clean my sink weekly)
Real Simple microfiber cloths
Oreck Magnesium Vacuum (Giveaway at the end of the Series)
Basic H (Floor cleaner)
Reisenthel Carry bag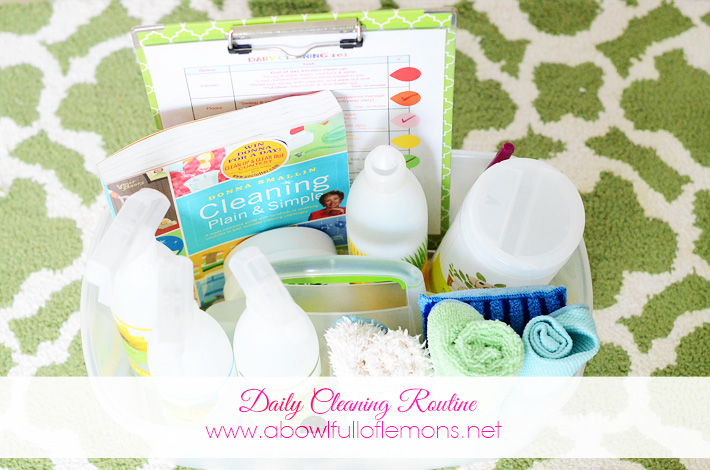 Conclusion
Following these 7 steps daily will ensure your home is always picked up and kept clean.  If you have to skip a day, its not going to be the end of the world.  Do your best and leave the rest!  Thanks for joining me this week. I hope some of my tips have helped you to bless your home every day.  Be sure to come back tomorrow for a fun GIVEAWAY… 🙂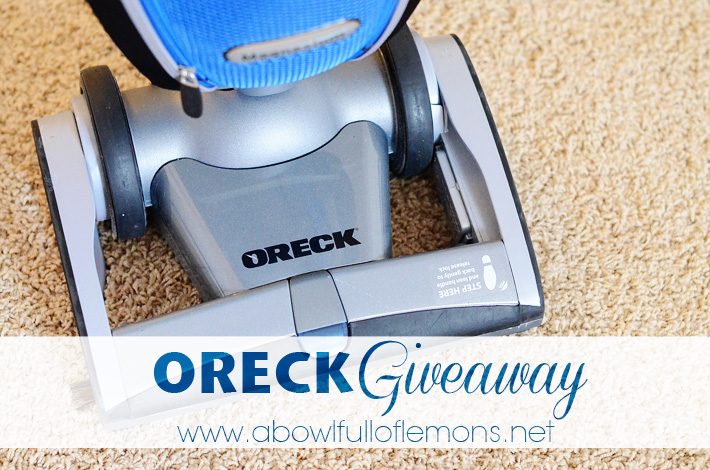 Tags: cleaning, daily cleaning 101, schedules
Blog, Clean, Cleaning, Daily Cleaning 101, schedules Posted in 29 comments