Welcome back to One Project at a Time. It's back to school time so that means it's time to get organized! If you have school aged children, there are a few things you can do right now that will save you a few headaches throughout the school year. The key to a smooth year is creating a functional schedule that works for your family, organizing your home, and preparing ahead of time. Here are a few ways we stay on top of things this time of year. If you have any  back to school projects you'd like to share with us, link them below. You just might be featured next month.
BACK TO SCHOOL TIPS
Create a keepsake box. With three kids, finding a way to organize, purge, and cherish the paper they bring into the home is a must. I've found that a keepsake box is the perfect way to achieve that. Learn how to put together a keepsake box here.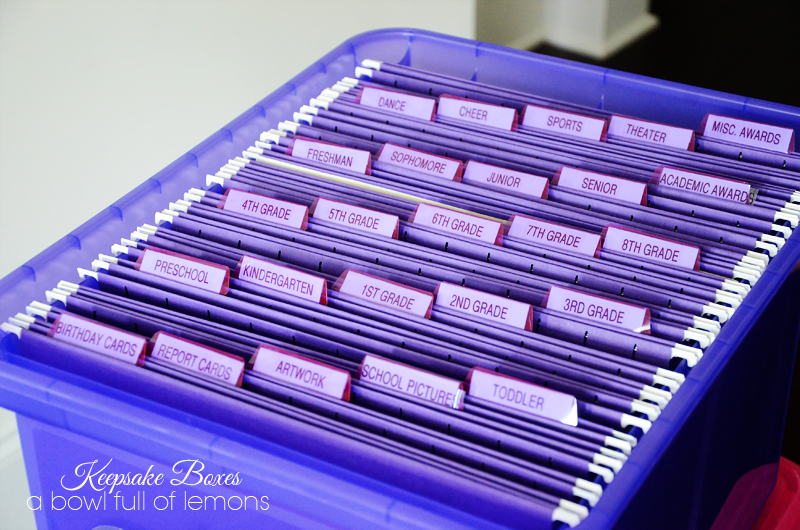 Create a school command center. Instead of searching the house for supplies and phone numbers, create a command center to house everything related to school. It saves a lot of time throughout the year. See my school command center here.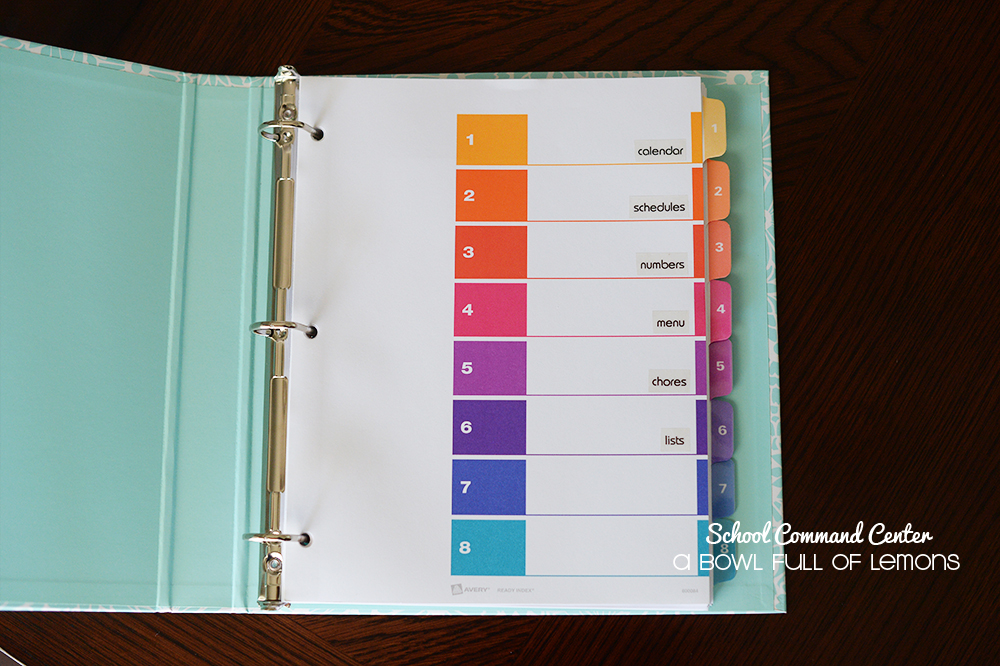 Seasonal Clothing Swap. Print out my free printable and sort through your kids clothing. Find out what still fits and what they need for 'back to school'. Print it out here.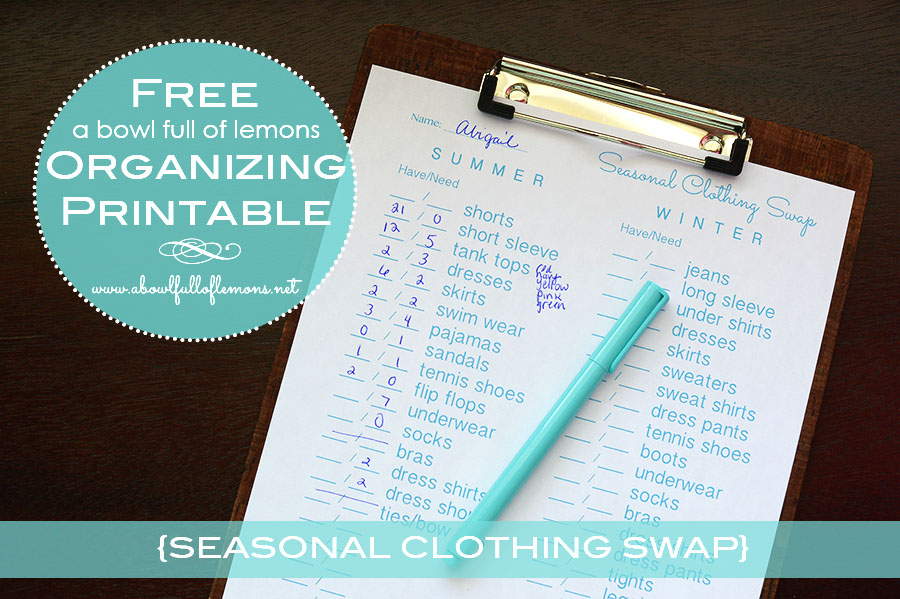 Organize Kids Closets. While you're sorting through the kids clothing, don't forget to organize their closets. Get my tips to closet organization here.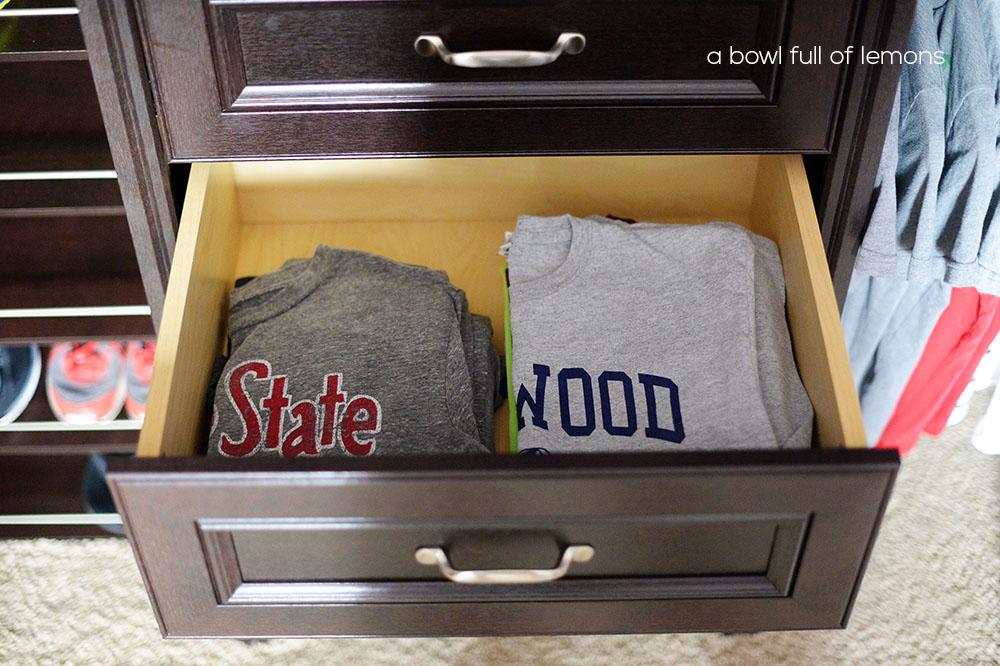 Organize Snacks. Prepare weekly snacks ahead of time and your mornings will run much smoother. Get my tips here (plus a free snack printable).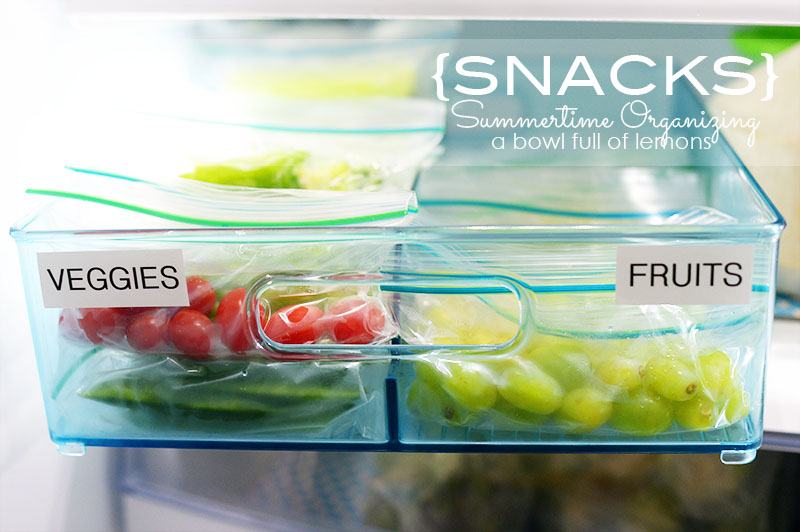 Create a lunch station.  One of my favorite back to school organizing tips is to create a lunch station. Kids are capable of packing their own lunches. Make it easy for them by gathering all of the tools needed into one drawer. Get the details here.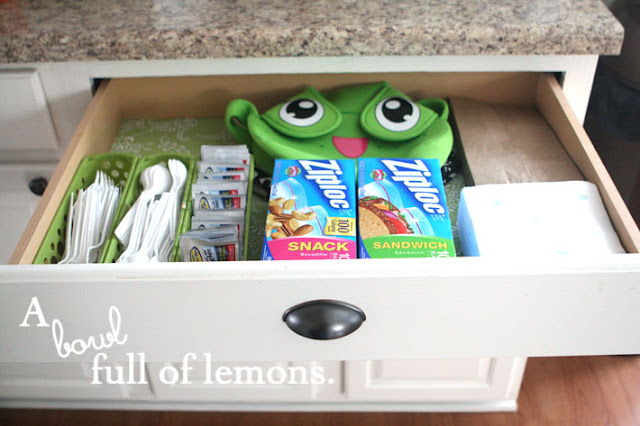 WANT TO BE FEATURED?
If you have an organized space in your home and would like your blog to be featured here at A Bowl Full of Lemons,  take photos and link up to One Project at a Time!  You do not need to be an organizing blogger to share your organized space. If you love to cook, share your pantry or baking cabinet, or if you homeschool, link up your homeschool room. There are so many ways to share.  I will be highlighting organized spaces at the beginning of every month here at One Project at a Time.

Tags: back to school, one project at a time
back to school, Blog, One Project at a Time, Organize, Other Spaces Posted in 5 comments