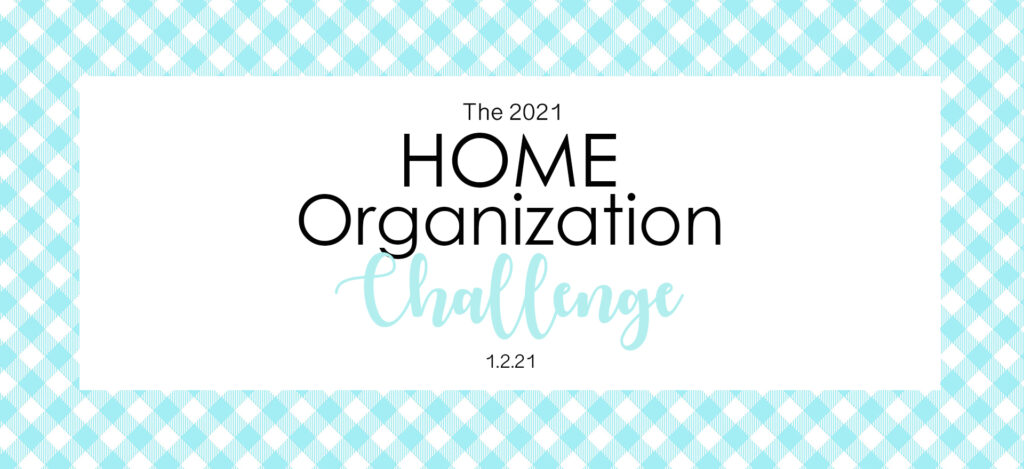 It's week 8 of the 2020 Home Organization Challenge. So far, we have completed the laundry room, home office, kitchen, pantry, master closet, master bedroom, and bathroom.  This week, we are clearing the clutter from the living room (or family room).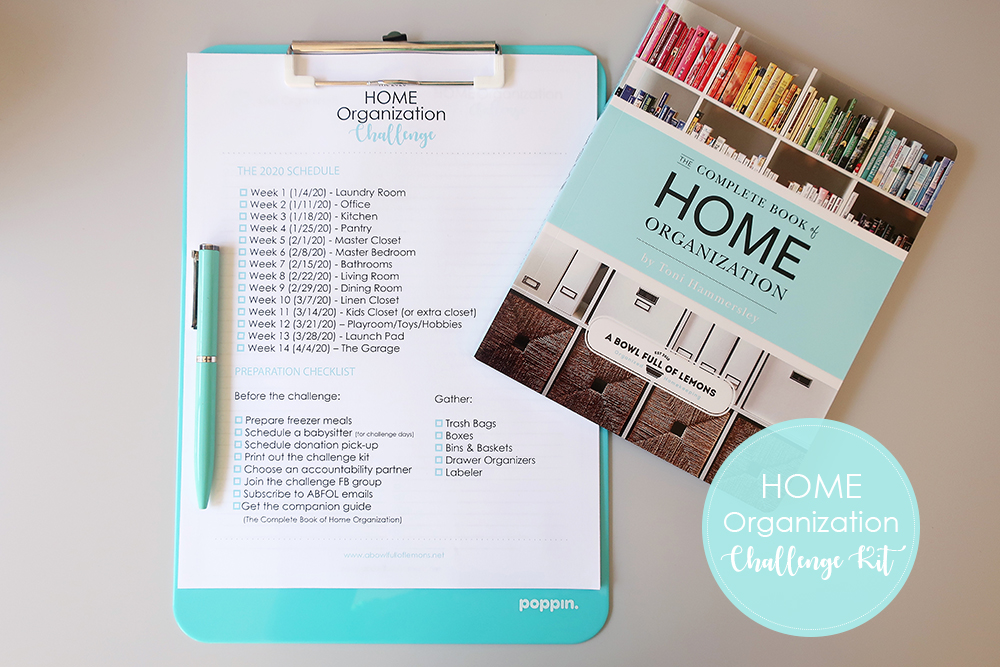 If you're new to our challenge, be sure to print out the free challenge kit. It's your guide for all 14 weeks. You can find it here. If you're a visual person, you'll want to get the challenge companion guide and cleaning book. Both of these are essential tools that will help you get your homes organized and cleaned from top to bottom. There are lots of pictures to help guide you through the challenges.

Every winter, after the holidays, I clear the clutter from my living room. I empty everything from the baskets and drawers and purge things we no longer use. It's always nice to have a fresh start after the holidays.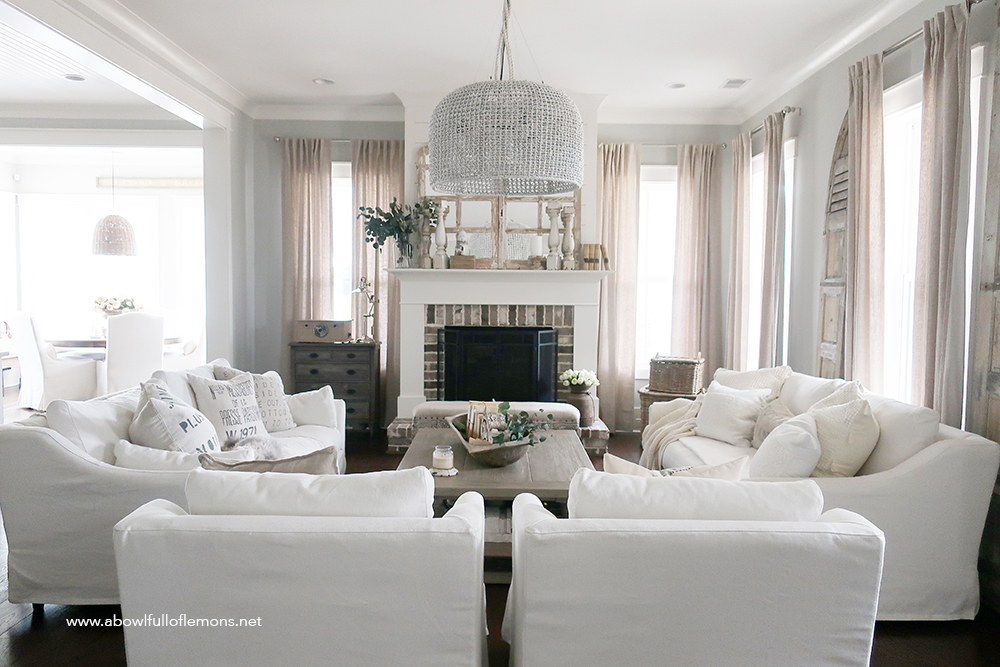 The coffee table is a great place to store things. I keep votives and candles under ours. I also have game boards in another basket.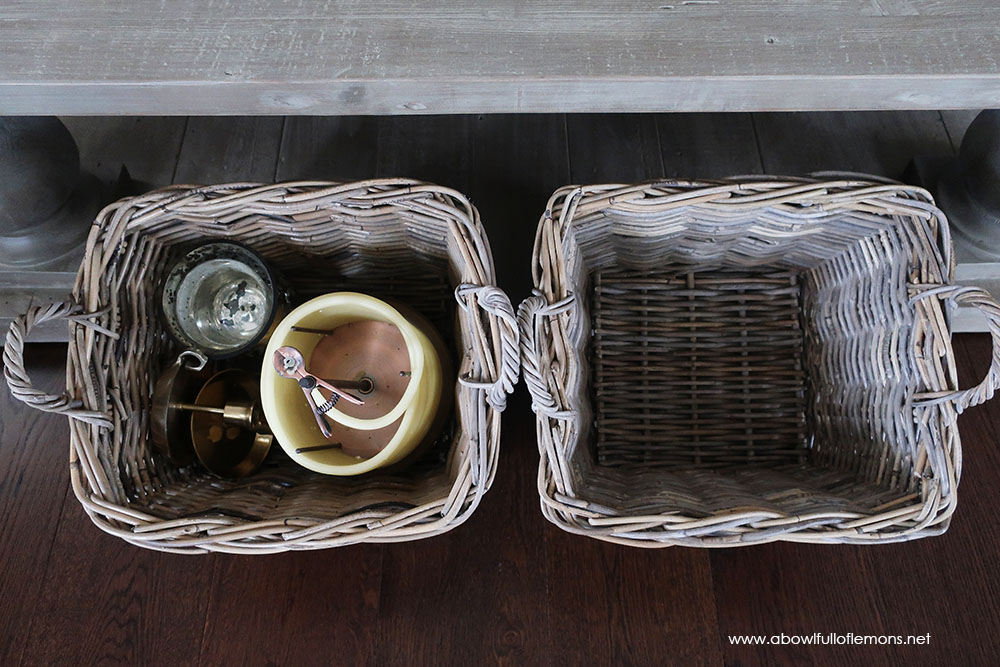 We have a chest of drawers to store living room items. (The chest is from TJ Maxx).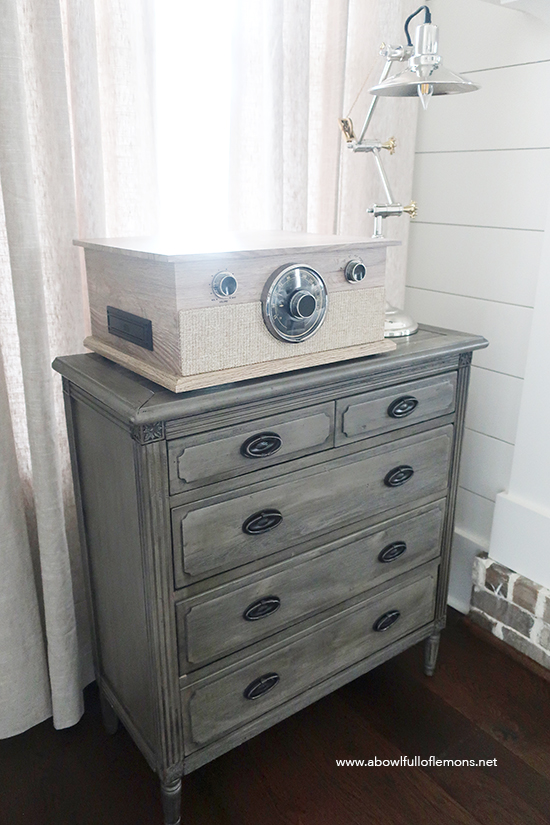 The top drawer contains my essential oils.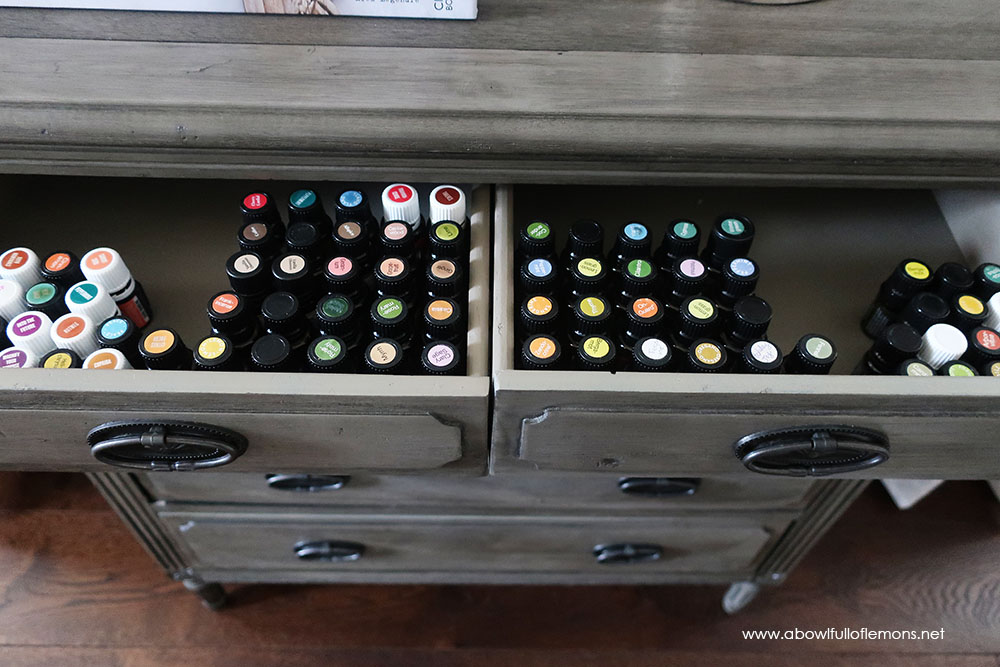 I store candles in this drawer.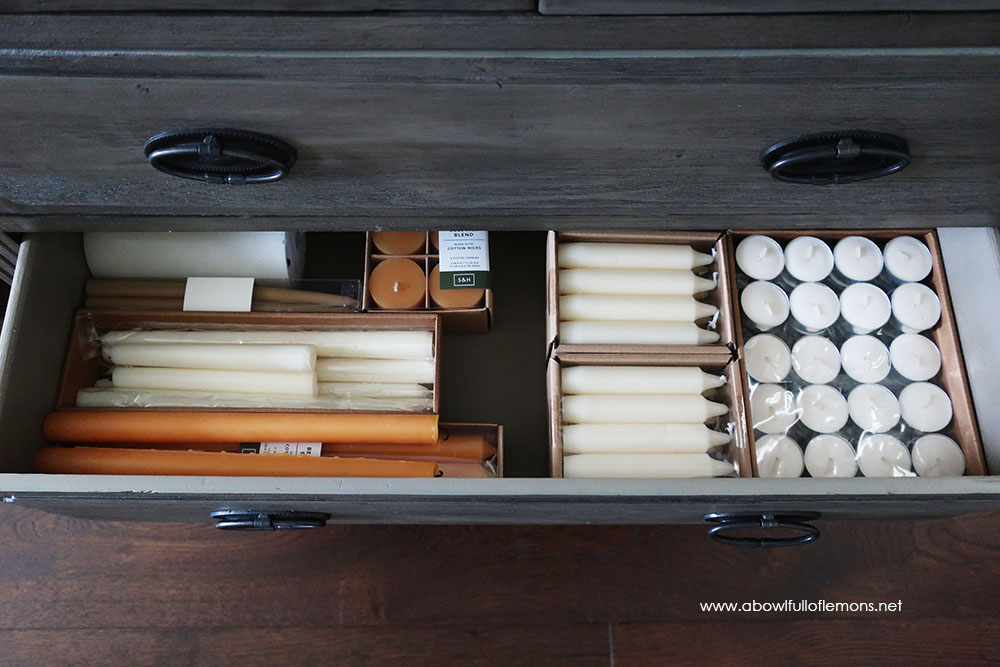 The final drawer contains family games & puzzles.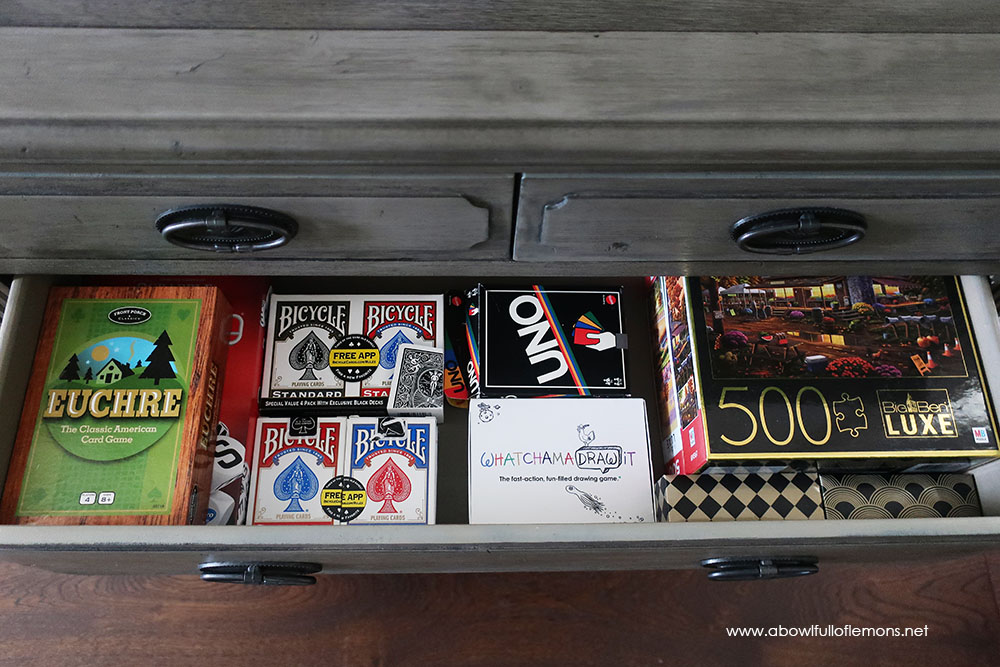 It's completely fine to display home decor in your living room, as long as it doesn't take over all visible surfaces. Get rid of trinkets that no longer bring you joy. Simplify as much as you can.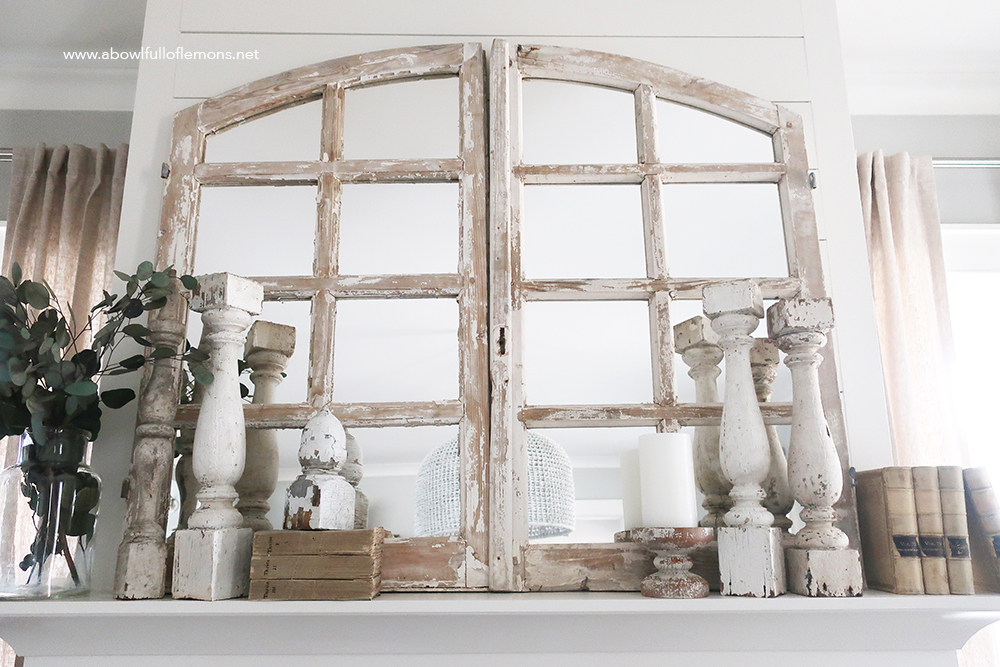 I love architectural salvage pieces.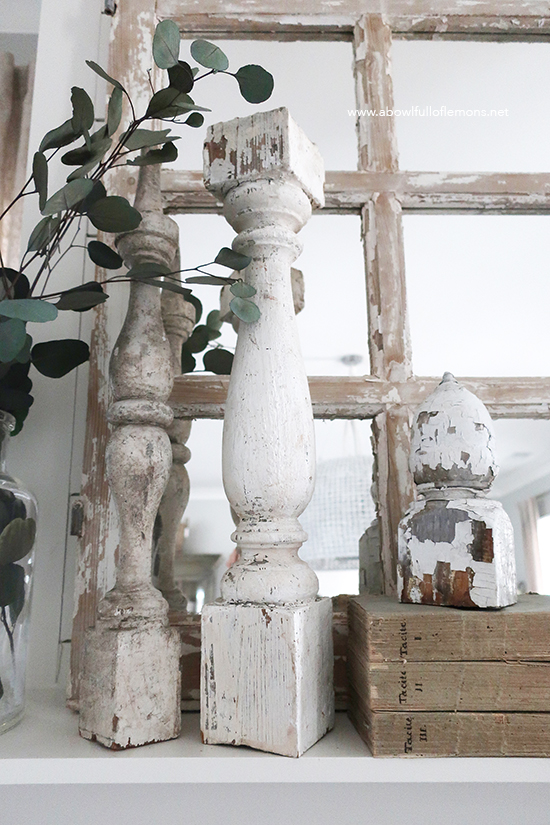 Much of our home decor is from The French Mercantile.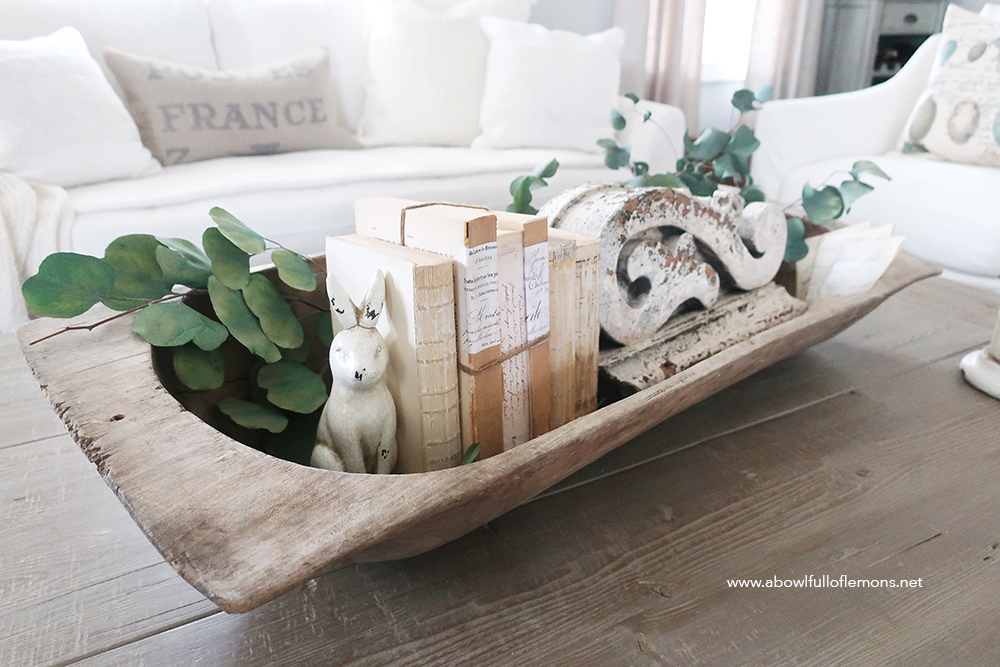 Use baskets to store throw blankets and kids toys. You can also keep a blanket or a decorative rug over the back of your sofa.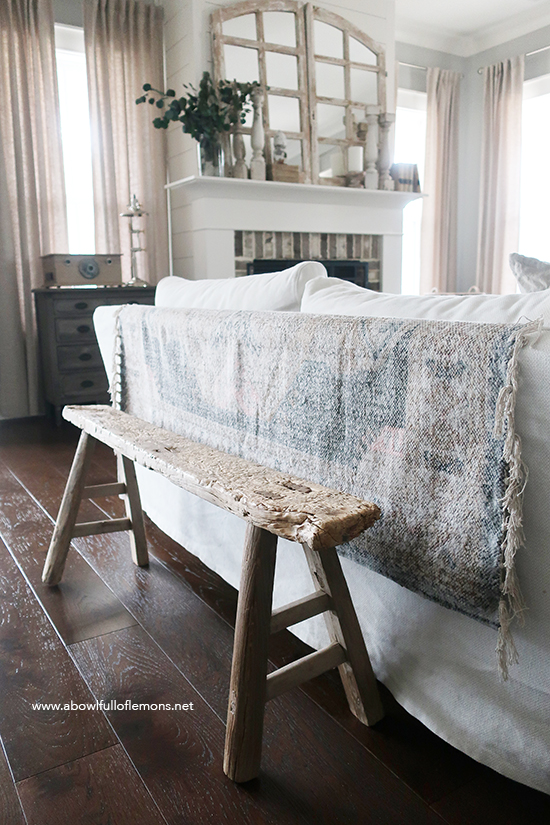 Sources: My sofas & arm chairs are from Ikea. The coffee table is from Restoration Hardware. The curtains are from Pottery Barn. The wall color is Repose Gray by Sherwin Williams. The decorative pieces are from French Mercantile.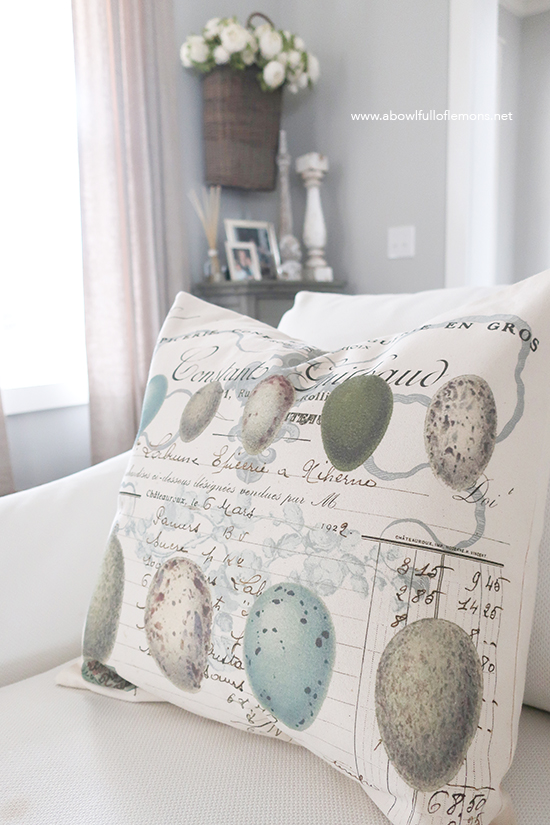 We have a cocktail cabinet that contains liquor, wine, & essentials that go with it. We have everything needed to make a mixed drink in this cabinet. It's from TJ Maxx.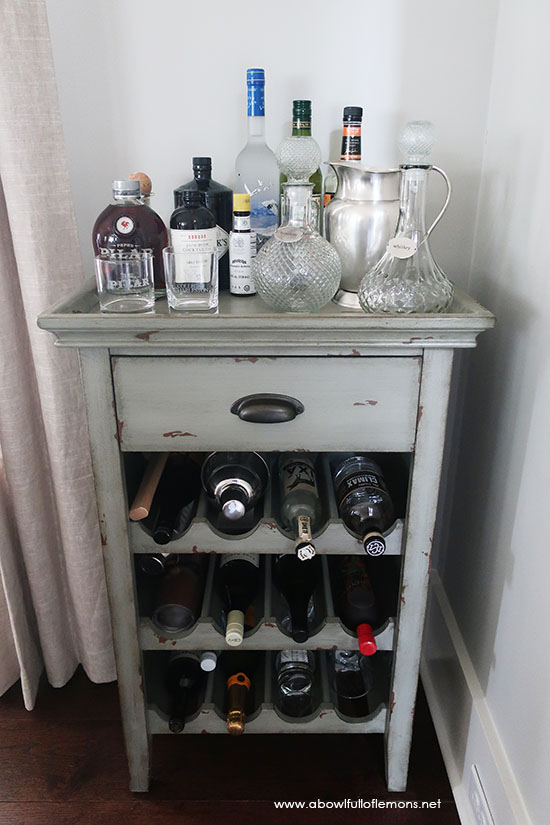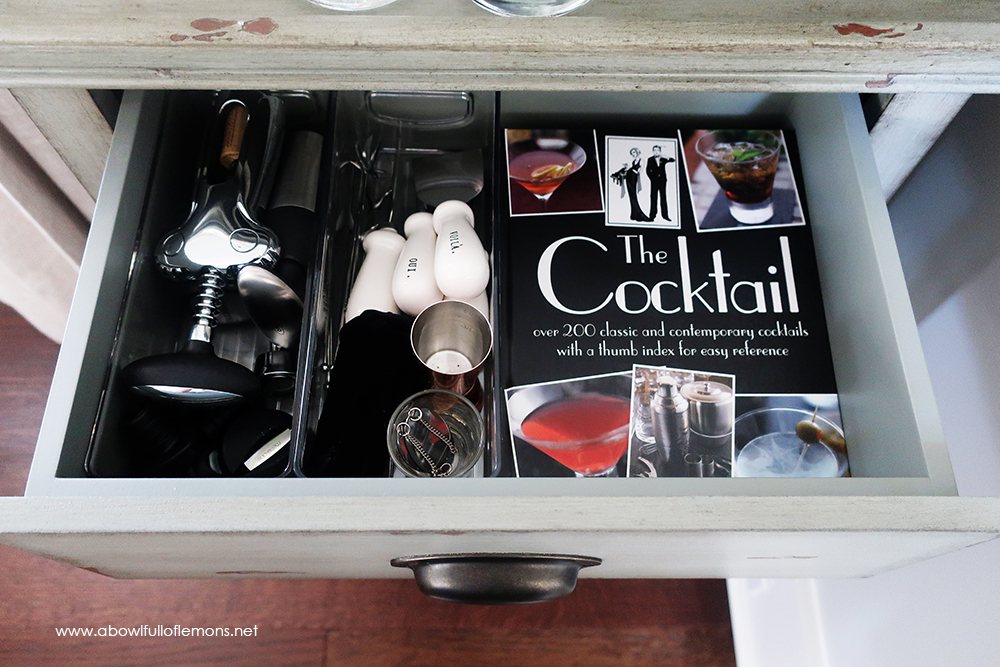 Concentrate on the living room this week, decluttering and purging things you no longer use. Give it a deep clean and move the furniture around (if you have time). It's a great way to get those dust bunnies that are hiding. Create an inviting and cozy space while eliminating the clutter.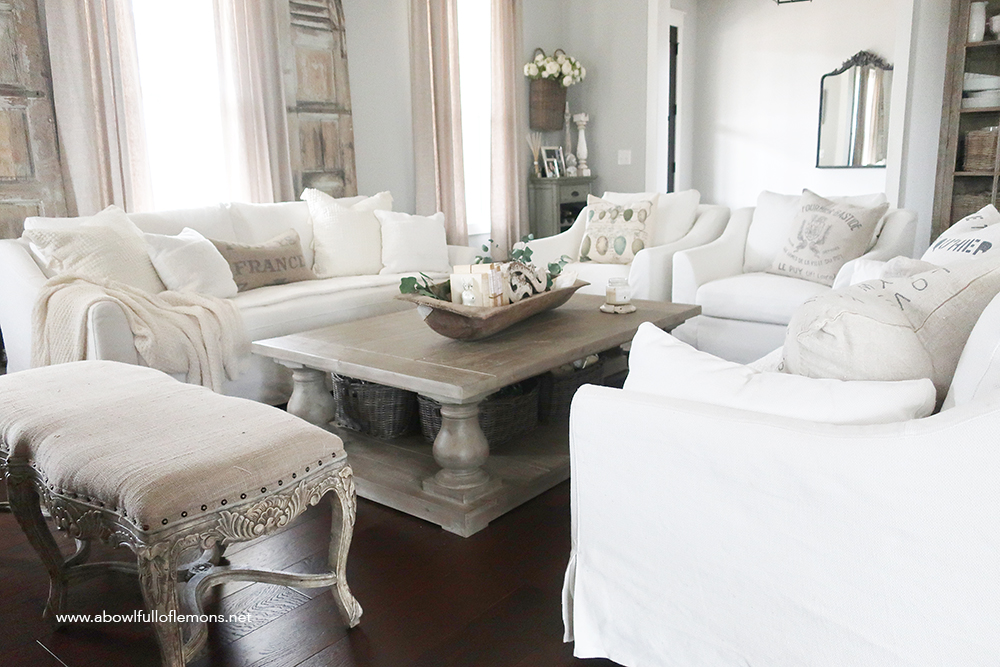 Here are several blog posts that will inspire you to get your Living Room organized.
I'll see you back here next week for another challenge. Have a great weekend.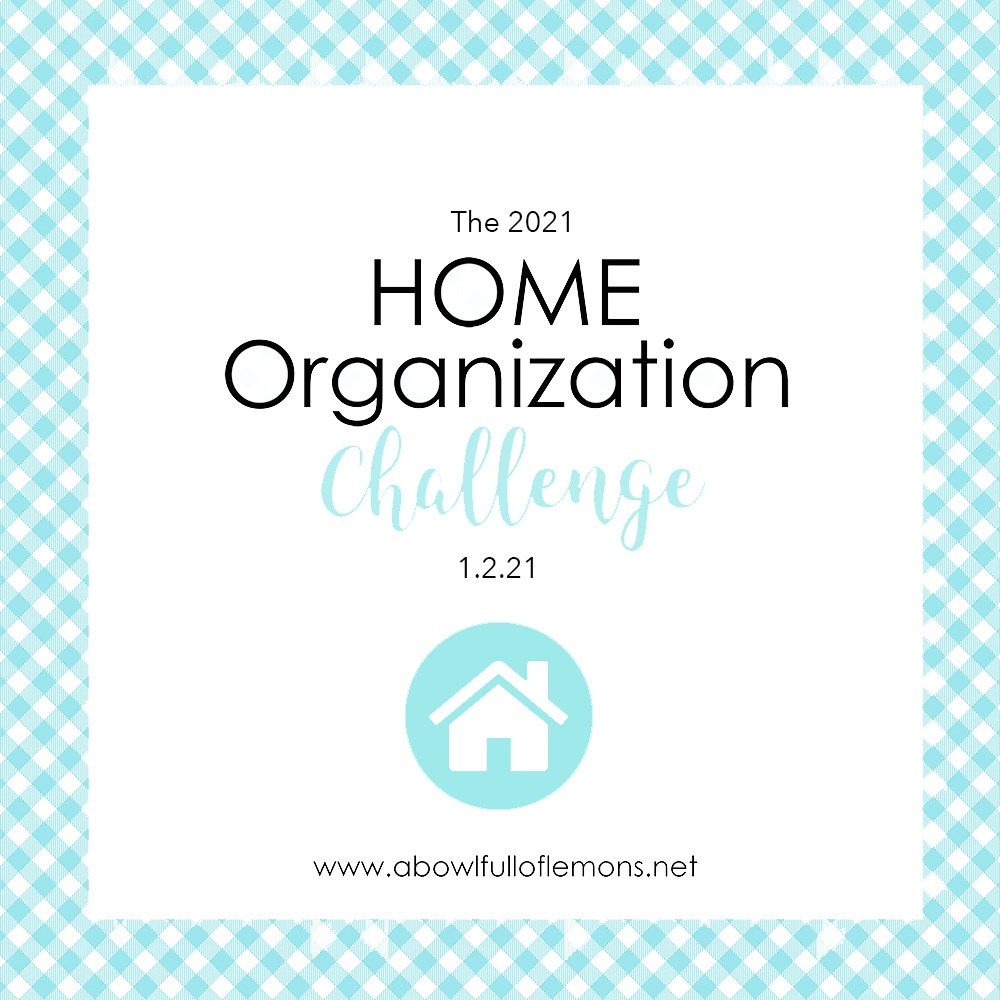 Tags: 2021 Home Organization challenge, living room, organize, organizing
2021 Home Organization Challenge, Blog, Living Room, Organize Posted in 0 comments