Welcome to week 9 of A Bowl Full of Lemons 14 Week Organizing Challenge. This week we're cleaning out and organizing the dining room (or area where your dining table is located). The dining room is where the family usually ends their day, sharing how their day has gone & making memories!  Right?  If you don't use your dining room to eat family dinners, it may be the "catch all" space for you.  Or you might only use it for formal occasions. My dining room is used every day. We choose to eat dinner in there. We don't save it for fancy dinners or holidays. We get some good use out of it. So we need it to be organized and functional. I hope my tips will help you to create a functional & organized dining room for your family to enjoy.
If this is your first time participating in the challenge, welcome! Each week, you will receive a new challenge & you will have 7 days to complete it. If you are not subscribed to my blog & want reminders for the weekly challenges, you can sign up here. The first thing you need to do is print out your 14 Week Schedule. You can hang it on your fridge and check it off as you go. Print it out here.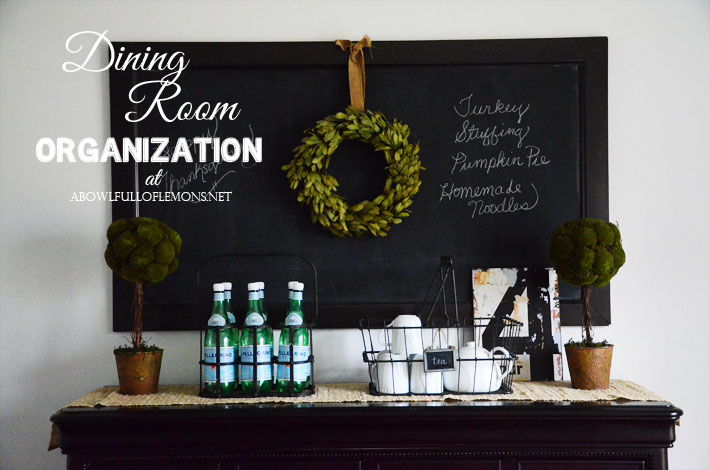 I will be updating my dining room this spring so stay tuned for updated pictures!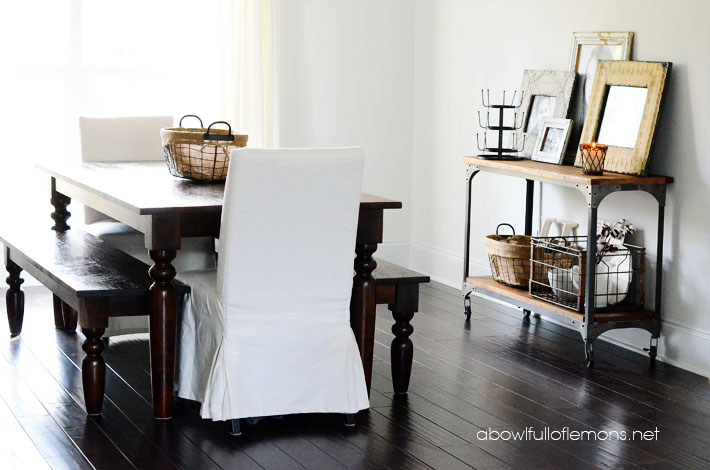 WEEK #9 CHECKLIST: (Print out the free dining room checklist HERE)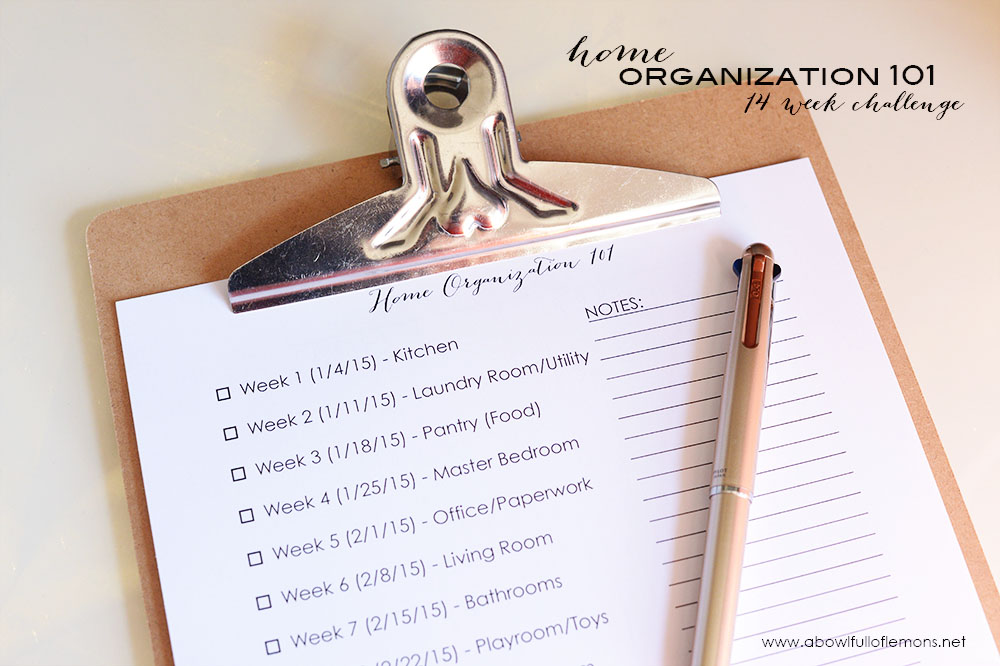 THE PROCESS
Organizing the dining room is a pretty basic process. If you have a hutch or buffet, you can easily create a functional space.  If you dont have one, you can use a dresser like I did. I could not find a buffet that I liked, so I purchased a bedroom dresser!  I got mine at Big Lots for $499.  You can reuse one that you already have. Paint it or keep it the same.
PREPARE:
Gather 4 bins, one for each of the following.
Keep
Donate
Trash/Recycle
Other Room
SORT:
Go through everything on the table, buffet, drawers & shelves, dividing into 4 categories. Purge as much clutter as you can.  Place the bins in another room until you are ready to re-organize.
CLEAN:
Once you have gone through everything, the room should be empty (besides the furniture).  Give it a good cleaning!  Scrub the floors, table, chairs, baseboards, buffet, mirrors, windows, etc. Clean it all!
ORGANIZE: It's time to go through everything in the "keep" category. Put the other boxes where they belong. When organizing, go through one item at a time – placing into categories (in drawers, baskets, shelves, etc).  Below are some examples of categories you can use to store things in a buffet or hutch.
 Disposable dishes (plates, cups, napkins, cutlery)
 Napkin related items (cloth napkins & napkin rings)
 Place mats
 Table Cloths
 Beverage drawer
 Seasonal linens & placemats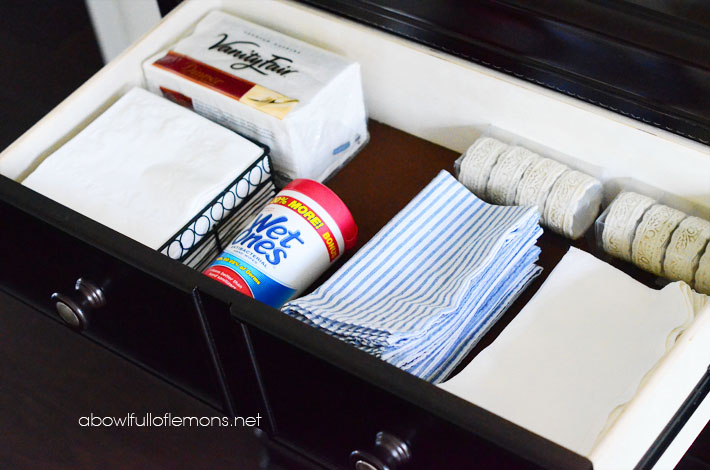 Here are a couple blog posts that will inspire you to get your dining room organized.
2. Organizing Heirlooms & Collectibles
HOW TO SHARE:
Share your progress on Instagram using the hash tag #abfolorganizechallenge, blog about the weekly challenges – sharing your before and after pictures and/or share over at my Home Organization 101 group here. Hold yourself accountable and finish all 14 challenges!
NEW TO THE CHALLENGE?
If you are just joining us, visit the challenge details page here, to learn what it's all about.
CHALLENGES:
Week 1: The Kitchen
Week 2: The Laundry Room
Week 3: The Pantry
Week 4: Master Bedroom
Week 5: The Office
Week 6:  Living Room
Week 7:  Bathroom
Week 8:  Toy Room
HAPPY ORGANIZING!
I'll see you back next week for another organizing challenge.
Tags: 14 week challenge, dining room
14 Week Challenge, 2015 Home Organization 101, Blog, Free Printable, March 2015 Posted in 3 comments